Travel niches predicted to boom in 2021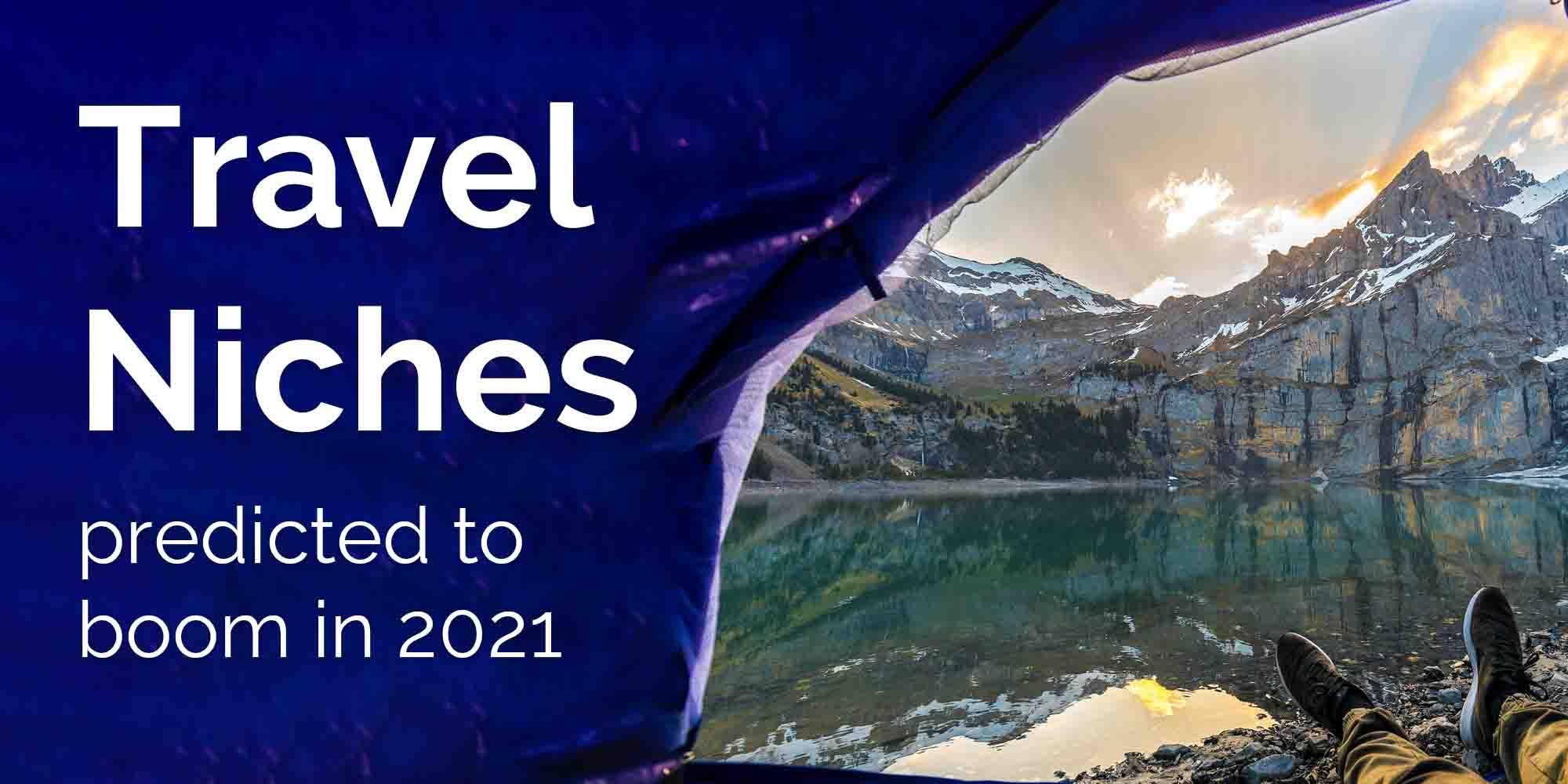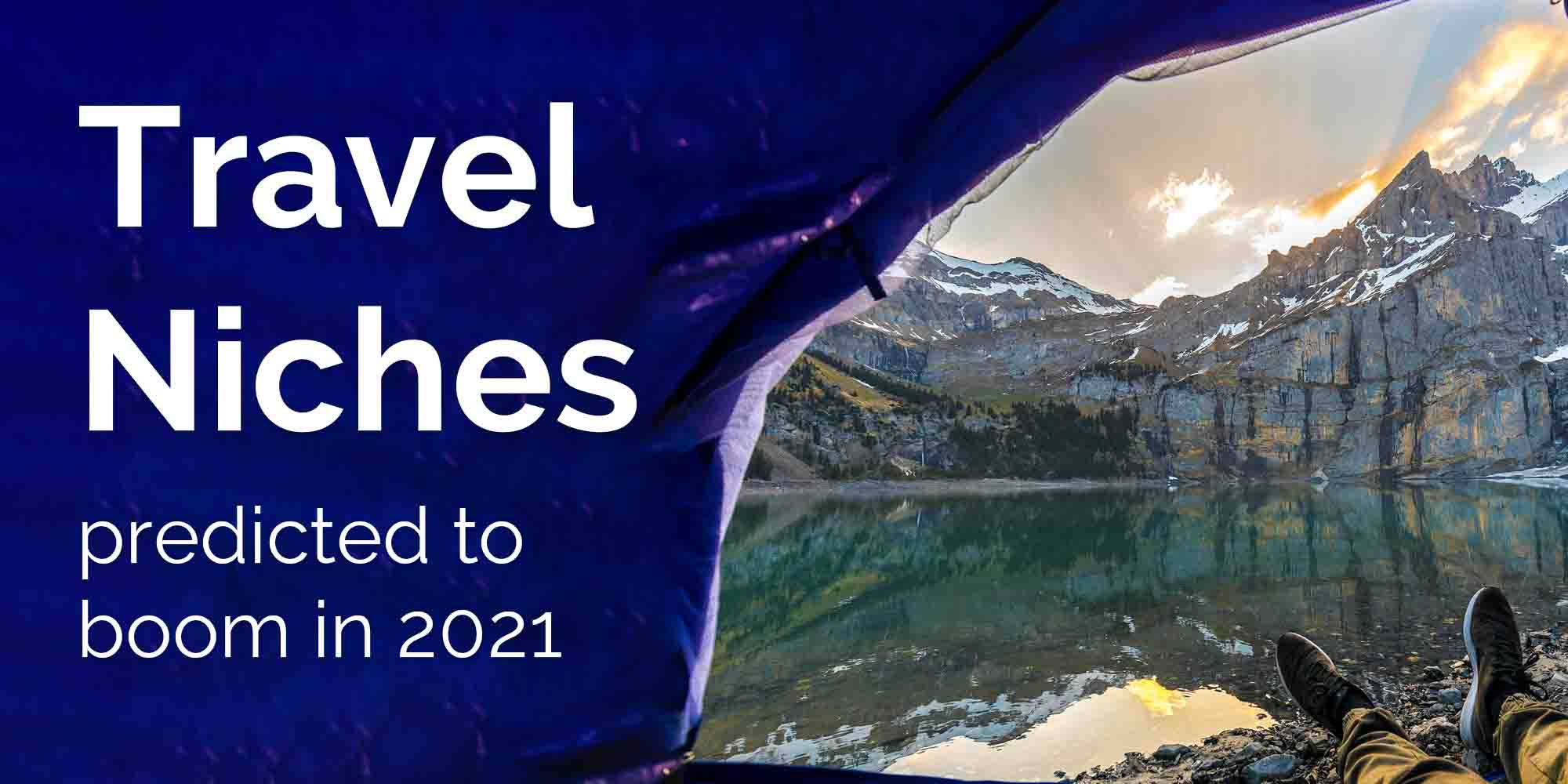 2021 is here; the year that we have spent the last 12 months willing to come sooner. It is the year that has promised hope and relief from a pandemic that has plagued every inch of our lives. We have not only set our sights on the release of crucial coronavirus vaccines but we are also entering the year with the prospect of travel movements and a more stable tourism industry returning. So with our expectations high and a lot of weight riding on the year ahead we're all posing the question: What's next for the tourism industry now that the all-important 2021 has arrived? How will tour operators fare, what will tourists be looking for while on holiday and how do we capitalise on this renewed sense of enthusiasm towards tourism?
Niche. It's all about travel niches in 2021. To put it simply, the success of tour operators will depend on the pockets of niche popularity. Tourists will be on the hunt for niche experiences crafted by travel experts; and there will be a great amount of enthusiasm surrounding personalisation, the foundation for niche tourism. The need to drill down into specific areas rather than be 'all things for all people' is evident when major tourism players such as Malaysia's Tourism, Arts and Culture Ministry, are looking to niche activities and markets to set them on the path to recovery in 2021 and beyond.
After experiencing such a devastating start to the new decade, it's no wonder that tourists want to feel special and select holidays that are truly meaningful to them. Whether you define a niche by price, demographics, geographics or psychographics, we wanted to draw your attention to the travel niches predicted to boom in 2021.

The first cab off the rank for popular travel niches in 2021 is multi-generational travel. Although already well established as a niche segment in the tourism industry, a newfound appreciation for family and family travel has seen it spike in popularity. After months of separation, isolation and distance throughout the pandemic, many extended families are using vacations as the perfect opportunity to reunite, reconnect and create memories with loved ones.
As a general rule, multi-generational travel is age inclusive and covers three generations; grandparents, parents and children. While catering to different ages and abilities can be seen as a challenge, more and more people are expected to travel this way as the numbers grow throughout 2021 and 2022. Vrbo's 2021 Trend Report proves this point, stating that 31% of travellers have indicated that their next trip is being planned off the basis of wanting to spend more quality time with their extended family.

Move over trains, buses and cars, the bike movement is stronger than ever. Putting your pedal to the metal has never been so appealing as people obsess over health and fitness, environmental consciousness and boosting domestic tourism. Whether individuals see biking as a serious sport hoping to challenge themselves through mountain biking and bikepacking, or they view it as a leisurely activity to soak in the sights with friends, this niche is beyond booming. So much so that there is currently a worldwide shortage of bikes, as individuals race to take to the roads, tracks and trails.
Giving greater amounts of freedom in the outdoors (a blessing in a COVID-19 world!), bike tours and cycle holidays tick all the boxes for tourists as governments and councils around the world inject greater amounts of cash into infrastructure for bikers.
Of particular note within this travel niche is the popularity of electric bikes. Rated as the third top trending 'hot demand trips' by the Adventure Travel Trade Association in 2020, itineraries catering to electric bikers are all the rage. Making the activity more accessible to those less able or fit, electric bikes broaden the target market of cycle tourists, boosting the popularity of the segment. To add to this, tour operators are able to plan greater distances for trips with the help of these electrically assisted bikes.

It may go by many names, campervan, RV or mobile home, but there is one thing certain about motorhome travel and that's its freedom. Similar to the other travel niches on this list, motorhome travel offers a great deal of flexibility, while not compromising on safety, during these uncertain times. With the ability to self-drive and remain socially distant from others, holidaying in a motorhome is an option that many are taking.
With 73% of millennials, 59% of Generation X and 47% of Baby Boomers interviewed by RVshare indicating that they would like to rent a motorhome in the next year, this niche is predicted to do very well over the next 12 months. The number of individuals actually purchasing a motorhome, in particular first time buyers, has also increased with over 40,000 RV wholesale shipments taking place in June 2020, a 10% increase from the year previous. Such numbers are indicative of how popular this niche segment will be going forward; the likes of an international drivers licence will help this niche remain strong, even when overseas travel resumes.
Helping to facilitate the return of domestic tourism, travelling by motorhome is seen to be a great option to get into the outdoors and have more spontaneity. With regulations and coronavirus numbers changing almost daily in some countries, planning a motorhome holiday is appealing due to flexibility with dates, timing and locations. Travellers who choose to travel in this way are drawn to national parks and outdoor locations.

We don't think it could get any more niche than birding or avitourism. For years, stigma has hung over the bird watching community and birding tours as the activity was put in the 'boring basket' by many. However, like many things during lockdown, this viewpoint was flipped on its head as people craved deeper connections with nature and a sense of freedom. According to bird watchers around the world the drawcard of bird watching is that it brings with it an almost meditative state as birds symbolise the "ultimate freedom of movement."
With it being noted that a much younger generation of bird watchers is emerging following the outbreak of the coronavirus, we are putting bets on birding tours being one to watch in 2021 and beyond. Global lockdowns saw younger people, even children, whip out the binoculars and take note of bird species as a means to pass the time. Retailers experienced a 10-15% increase in spending within the birding category and engagement on Cornell's bird logging app rose by 84%. Interactions with adventure travellers have also found that bird watching is one of their top rated activities.
Whether people are aware of it when they plan their next birding adventure or not, the number of bird species in a person's surroundings is said to directly impact individual happiness. By simply immersing yourself in an environment with a variety of bird species, people can increase their overall level of life satisfaction; and what better time to do this than when on holiday?!
As is the story with most travel niches, newfound or long term individual interests, such as bird watching, are often the triggers for participating in such specialised tourism activities. Give this niche segment a big nod of support for the year ahead.
Seeking a complete disconnect and detox from technology, travellers often crave the absence of devices while on holiday. Taking the opportunity to soak up nature rather than WiFi, it is no surprise that holidaying can be the perfect escape from staring at a screen all day for work or an unhealthy social media habit. However, with COVID-19 quashing the possibility of travel for those in pandemic-stricken countries, technology has the power to transport individuals to other places from the comforts of their own homes.
Virtual reality is carving out a very successful niche for itself as online experiences offer a glimpse of travel for many. Facilitating tourism encounters through an immersive experience (headset, simulators), virtual reality technology can make someone truly feel they are seeing and experiencing things in the location on the screen. The gamification of tourism through the sales of virtual reality headsets is expected to grow by 53% by 2024.
In the past, this technology has been a great marketing tool for Destination Management Organisations trying to spark wanderlust among potential travellers. Today in a world ruled by a pandemic, the idea of 'try before you buy' is still relevant as future bucket lists are created, but so too is the importance of keeping inspiration and discussions about travel alive.
Adding to the predicted boom of virtual reality, the technology also perfectly aligns with the ideologies and beliefs of environmentally conscious travellers. Reducing the amount of carbon emissions generated, preserving natural and heritage sites, and removing the need for mandatory quarantine or self-isolation, tour operators catering to this niche market will do well offering virtual tour packages. From virtual tours of the Louvre, Buckingham Palace and Ann Frank's house to walking the Great Wall of China, going on an African Safari and diving in the Great Barrier Reef, it is likely that physical holidays will be replaced with virtual experiences in 2021 for those affected by travel restrictions.