Tour operator software that works as hard as you do.
Convert sales faster, save valuable time and deliver breathtaking itineraries your customers won't be able to resist.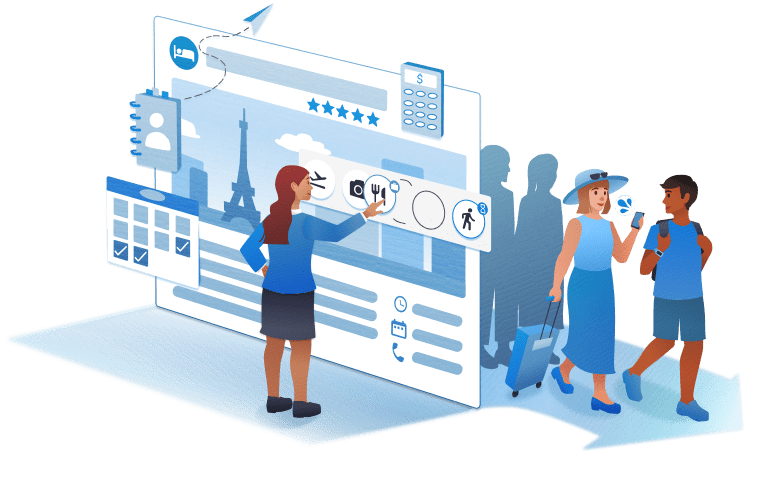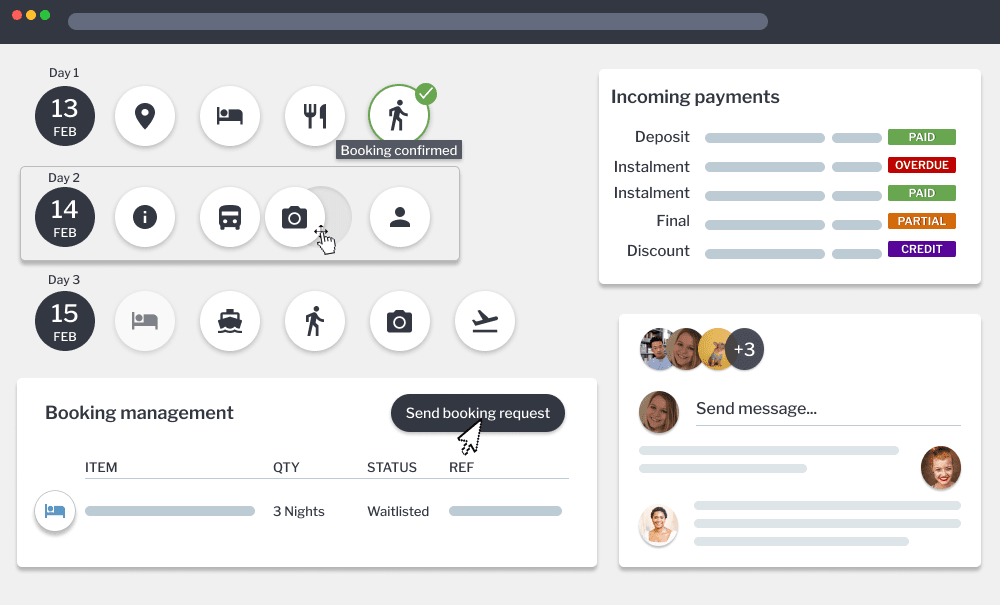 Convert sales faster
Turnaround itineraries faster than you could have ever imagined with drag-and-drop itinerary building, automated pricing, instant supplier bookings and lightning fast itinerary document creation.
Highlight your expertise
Breathtaking itinerary outputs designed to truly showcase the meaningful experiences you craft for your guests.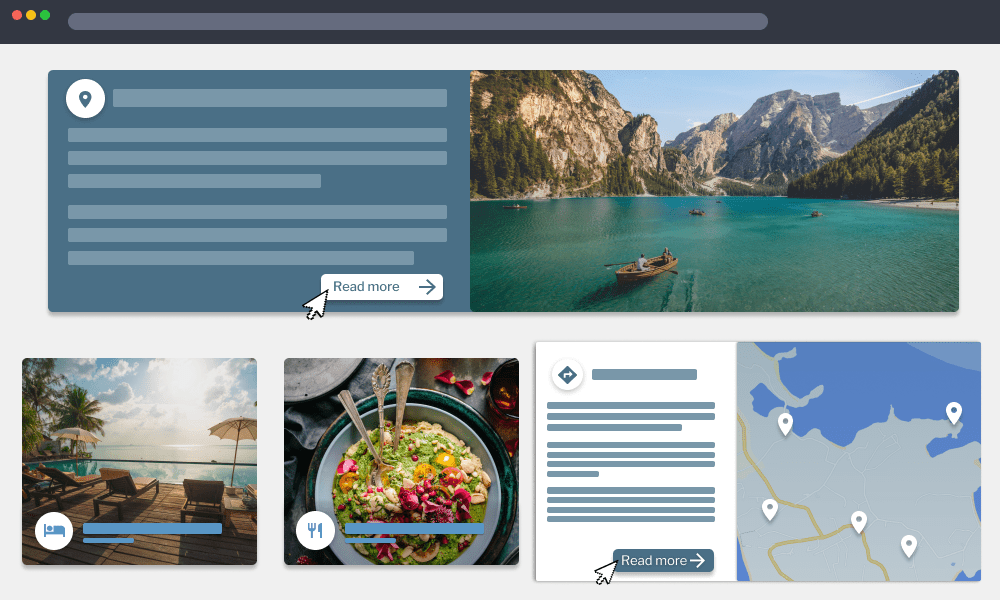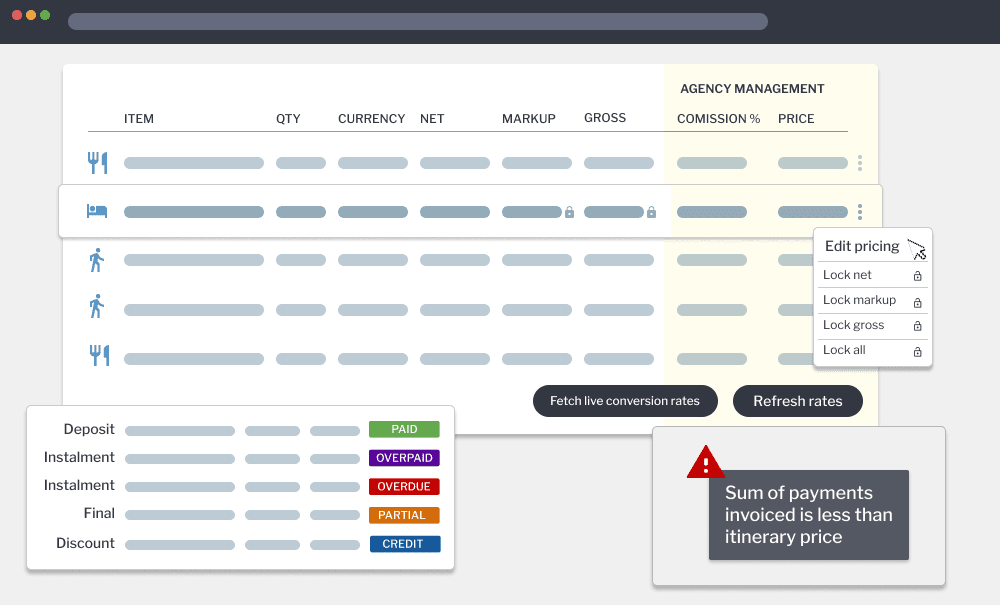 Save hundreds of hours
Save valuable time by letting our software do the heavy lifting for your team; freeing up your travel specialists to focus on what truly matters.
Enjoy greater visibility
Gain greater insights into the health of your business with the Tourwriter dashboard and reports powered by our Zoho Analytics integration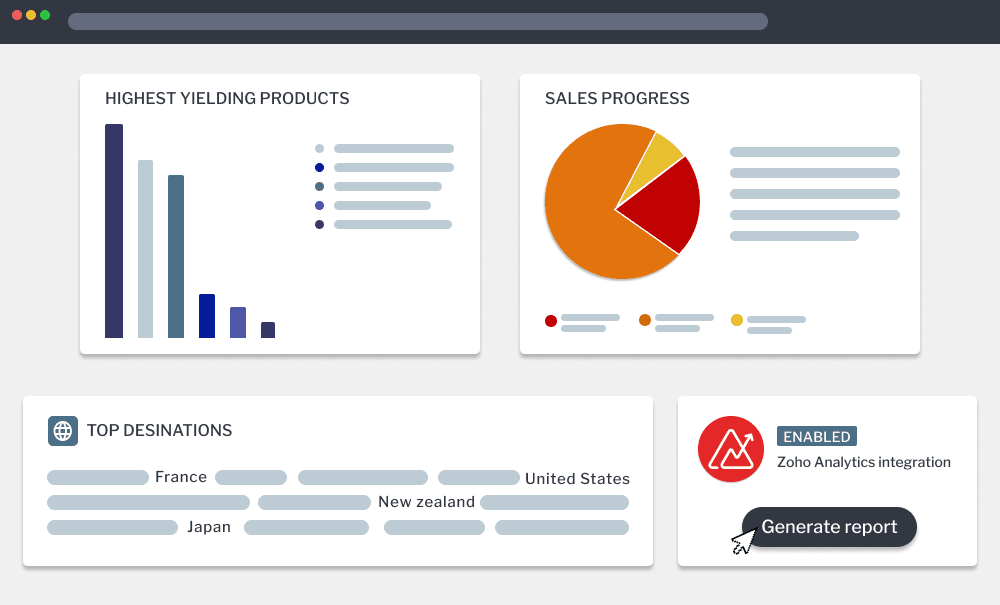 The best tour operator software for …
A high-end itinerary publishing solution perfect for showcasing your destination.
Perfect for DMO's, online travel agents and day operators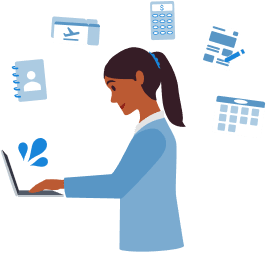 Tailor-made travel experts
The true end-to-end experience; breathtaking itinerary publishing combined with back office features to help you grow.
Perfect for inbound tour operators and DMC's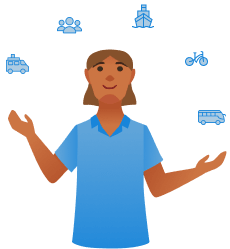 Enterprise travel experts
We're working on a comprehensive solution to manage all the nuances of running an Enterprise-size business.
Perfect for large-scale inbound tour operators and DMCs
Connecting the dots between you and your travellers
From planning to experiencing and everything in between;
Tourwriter ensures the relationship between you and your travellers is seamless, every step of the way.

See it to believe it
Tourwriter generates show stopping itinerary designs that your customers will love
Recently with a new staff member I decided I wanted to show her how fast we could create itineraries with Tourwriter. In 20 minutes I filled out an entire itinerary, all while she was on a phone call, her response was simply, 'holy cow!'.
– Kizuna Travel, Bill Michaud
The amount of quotes that we are able to send to our guests has increased significantly. Before Tourwriter this would take hours now we can create a customised quote in about 30 minutes.
– Sheenco Travel, Isabella O'Connor
I am absolutely loving Tourwriter. I have found it all extremely straight forward and easy to use. The itineraries look beautiful on desktop and mobile.
– Indian Excursions, Maddie Hann
Plans designed with your business in mind
Premium - Monthly
$299
USD
/month per user
Charged on a monthly basis
Includes a business analytics account
Premium - Annual
$249
USD
/month per user
Charged on a yearly basis.
Save over 15%
Includes a business analytics account
Expert
$99
USD
/month per company
+ 1% success fee ℹ️

The success fee enables full flexibility. On top of the monthly fee, you only pay success fees when you have confirmed and sold itineraries and are earning income.


Charged on a monthly basis
Get started today!
Our 21 day free trial includes a demo company that comes with all the bells and whistles, making it easy for you to design beautiful itineraries in minutes.