Tourwriter Client Wins 'Best in World' Travellermade Award for Luxury Travel
AHIPARA Luxury Travel has won the inaugural TravellerMade "best in the world" award for creating the "Best Adventure Designer" travel itineraries. Ahipara have used Tourwriter travel software to create luxury experiences for their clients for over 6 years.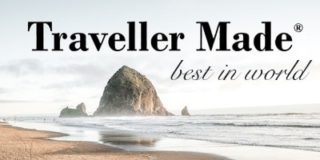 Firstly, a huge congratulations from the team at Tourwriter. We know how much effort Jean-Michel, Karen, and the Ahipara team have put into not only creating incredible travel itineraries and unique New Zealand tourism offerings but building a strong sustainable company in a very competitive environment.
The Ahipara philosophy is best summed up thus:
"Luxury is a truly personal service underpinned by overwhelming know-how, attention to detail, and superb contacts. The new standard for luxury is the ability to fit a country-wide experience so smoothly and intelligently around one or more travellers that the experience becomes something transformational."
The company is the only New Zealand member of the invitation-only TravellerMade global network community of travel designers. To be invited to join you have to provide "unique and exclusive bespoke journeys" to travelers, who are looking for different and original experiences, and to have been in the business for more than 10 years.
The founder of the Central-Otago based experiential travel company, Jean-Michel Jefferson, had to travel to Montreux, Switzerland, for the awards. Mr Jefferson says the awards are followed by meetings with 120 top European travel designers. He will be promoting what New Zealand has to offer and learning about what he can share with New Zealanders keen for bespoke experiences throughout Europe.
This is by no means the first award Ahipara Travel has received. They have been a regular on the world Top List for Conde Nast and the A-List for Travel and Leisure – both magazines and e-news that are read around the world by millions of people. He is also on renowned travel editor Wendy Perrin's 2014 WOW list and he is the only New Zealand member of the International Shackelton and Selous Society.
I interviewed Karen Jefferson back in 2014 and she had this to say about our travel software.
 "For me personally it's impossible for us to grow our business without Tourwriter and that's what we struggled with before we got it. We did actually try to employ various people, and each time it was like there was too much information in our minds, in particularly my partners, because it was all in his mind and what he charged people was subjective. And so even on a control basis, how many invoices we were expecting to come through, cash flow was terrible – I just don't know how you could run a travel business of more than three people without a system, like Tourwriter."
We are proud to provide Ahipara Travel with the software solution allowing them to efficiently create custom tailor-made itineraries ensuring they focus resources on building better itineraries.