Tourism New Zealand continues to make famil planning easier and more efficient, with the latest changes to Tourwriter coming online.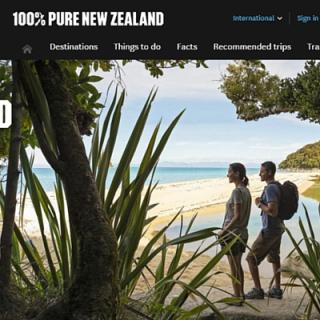 Tourwriter – Delivering Efficiency to the Industry
First released in 2013, Tourwriter has become the primary tool for famil planning with all RTOs now registered to use the online tool for both TNZ and RTO-originated famils.
"We first made Tourwriter available for the industry after RTOs told us that they wanted to make the whole process of famil planning easier and more efficient – with the centralized system enabling a more streamlined process," says René de Monchy, Director Trade, PR & Major Events.
With the system highly customized for the tourism industry, the latest changes see it further refined.
"Based on feedback received at our RTO Mega-meet in September 2015, the changes address aspects that weren't working well for users and incorporate new tools to make the system even more time efficient."
New features include: the ability to generate famil participant lists; the option to build a separate famil host itinerary with customized notes; a new booking report which enables users to see how frequently a product or operator has been used in their region; and the new Tourwriter Knowledge Base resource with section-specific help topics and assistance.
Delivered a 50-60% Increase in Productivity
Jo Heaton, Trade Marketing Manager, Positively Wellington Tourism says, "Not only is the system intuitive to use, it has more importantly delivered a significant increase in productivity – making planning for both TNZ and our own famils roughly 50-60 percent faster than before. With the increase in famil activity over the last couple of years, we quite simply wouldn't be able to handle the combined volume without this tool."
To help RTO's to continue to expand their Tourwriter capabilities a series of training videos are in the wings.
"We know how busy everyone is across the industry so rather than holding regional training sessions we have decided to invest in developing online tutorials. These are underway and are expected to be released on the site around June so watch this space," says René.
Note: This article was first published on the Tourism New Zealand Corporate website.