What fuels the travel industry? As successful tour companies understand, it's the clients that are most important and they drive any increase in sales. And, great customer loyalty through retention, referral or repeat business can really boost profits.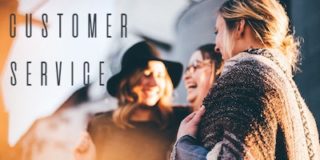 For tour operators, the key to successfully driving client referrals is investing serious time in building referrals into your business. Unfortunately, most tour operators are short on time.
I believe that taking advantage of technologies and with the right travel software, your employees can be in the best position to enhance customer loyalty and receive more referral business.
Do You Have Repeat Customers?
It is true most inbound tour operators do not have repeat business. This shouldn't stop you from communicating and treating your clients as if they may travel again because any electronic communication can be easily forwarded to a contact who may be traveling your way.
A study by Roy Morgan Research revealed looked at how likely it is that customers will return to a travel agent. "First-time customers are one thing, but return business is another," commented Roy Morgan Research Group Account Director for Consumer Products Angela Smith. "By considering the same travel agency or booking site they used for other holidays in the past year, customers are in effect signaling their satisfaction. When they act upon this and actually use it for their next holiday, they've taken the first step towards becoming regulars."
So follow up with past clients with a regular newsletter and/or special offers in a way that invites them to forward these on to friends or family. Ensure your communications allow for easy posting on Facebook or Twitter.
Identify those clients who have large numbers of followers or are 'busy' on social networks and target them specifically. Engaging with these clients will give you access to their social network. I recommend using CRM software that records contact social network details to help you better manage this relationship.
But what exactly is the value that customer loyalty can bring to tour companies?
The Importance of the Customer Experience
After some more research, I found a global study by analytics firm Verint Systems that surveyed more than 18,000 individuals. An overwhelming majority (89 percent) stated that quality service makes them feel better about engaging with a brand.
Furthermore, I also noted that those surveyed responded most positively to requests being dealt with quickly (46 percent). And when customers feel the experience "went the extra mile", more than half (61 percent) were more likely to tell family and friends about it.
Overall, Verint's study showed that simply getting the basics down can go a long way for customer retention rates. However, this requires staff to have easy access to information and the time to invest in the delivery of a personal experience.
Verint Enterprise Intelligence Solutions EMEA Managing Director Nick Nonini noted the significance of using technology to help improve customer service. "In today's environments, organizations need to focus on laying foundations for customer relationships that are based on trust," he explained. "This comes down to getting the basics right, leveraging technology and analytics to better understand what is really on the minds of customers, and then working to help ensure the right resources are in place to address evolving needs, issues and requirements."
How Can Tour Companies Increase Retention Rates?
With increasing fragmentation in the industry, retaining customers is not always easy. The customer service experience plays a key role in ensuring those same clients return for their next holiday. In order to help streamline these processes, it is important that your staff have the right tools to help make their job that little bit easier.
As such, it is important to take advantage of software designed for tour companies. These digital tools can help staff manage bookings and spend more time ensuring clients are receiving the standard of service they expect. With our software booking system, employees can easily plan itineraries and access customer information. Moreover, alternative solutions can be easily created, making the process much simpler for staff as well as customers.
Don't hesitate to get in touch with me if you'd like to trial our software or have any other questions about improving your travel company.