Salvador Japitana is new on the outbound sales team. Salvador will be working closely with Dennis Brown, our European Business Development Manager, as a first responder when potential clients in Europe and Africa first contact us.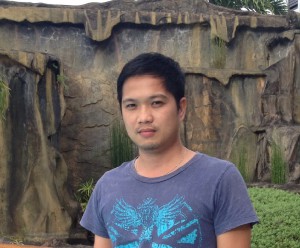 Over the last 7 years, Salvador has worked as a Telemarketer in different types of Industries such as Information Technology, Software, Merchant Services, Medical, Commercial Cleaning mainly for Business to Consumers marketing campaigns.
Salvador has handled these campaigns all over the United States, UK and Australia. Salvador was also a Sales Account Executive and sales closer in one of the largest telemarketing companies in the world.
Salvador is based in the Philippines in Iloilo and he will be dovetailing his time with Joel who handles North and South America and Asia. Joel will now be dedicating more time to connecting with new clients and demonstrating TourWriter
Welcome aboard Salvador.