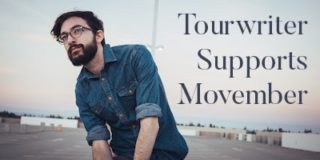 Movember is the month formerly known as November.
It is based around growing a mustache for the 30 days of November as a way of changing the face of men's health. Movember is more than just an excuse to grow a fine piece of mustachery, it's about conversations while raising funds and awareness.
It's about having fun and doing good. For some of us, it is also about looking very dodgy.
All for a good cause though. Some of the team at Tourwriter have friends or family struggling with men's health issues of which there are many. The Movember cause allows us to support the cause whilst helping to raise some funds.
You can visit our team page (The Tourwriter Tache Twirlers) at https://nz.movember.com/team/1839685
Please donate.