Tourwriter launches new Minim plan with pricing designed to help tour operators during COVID-19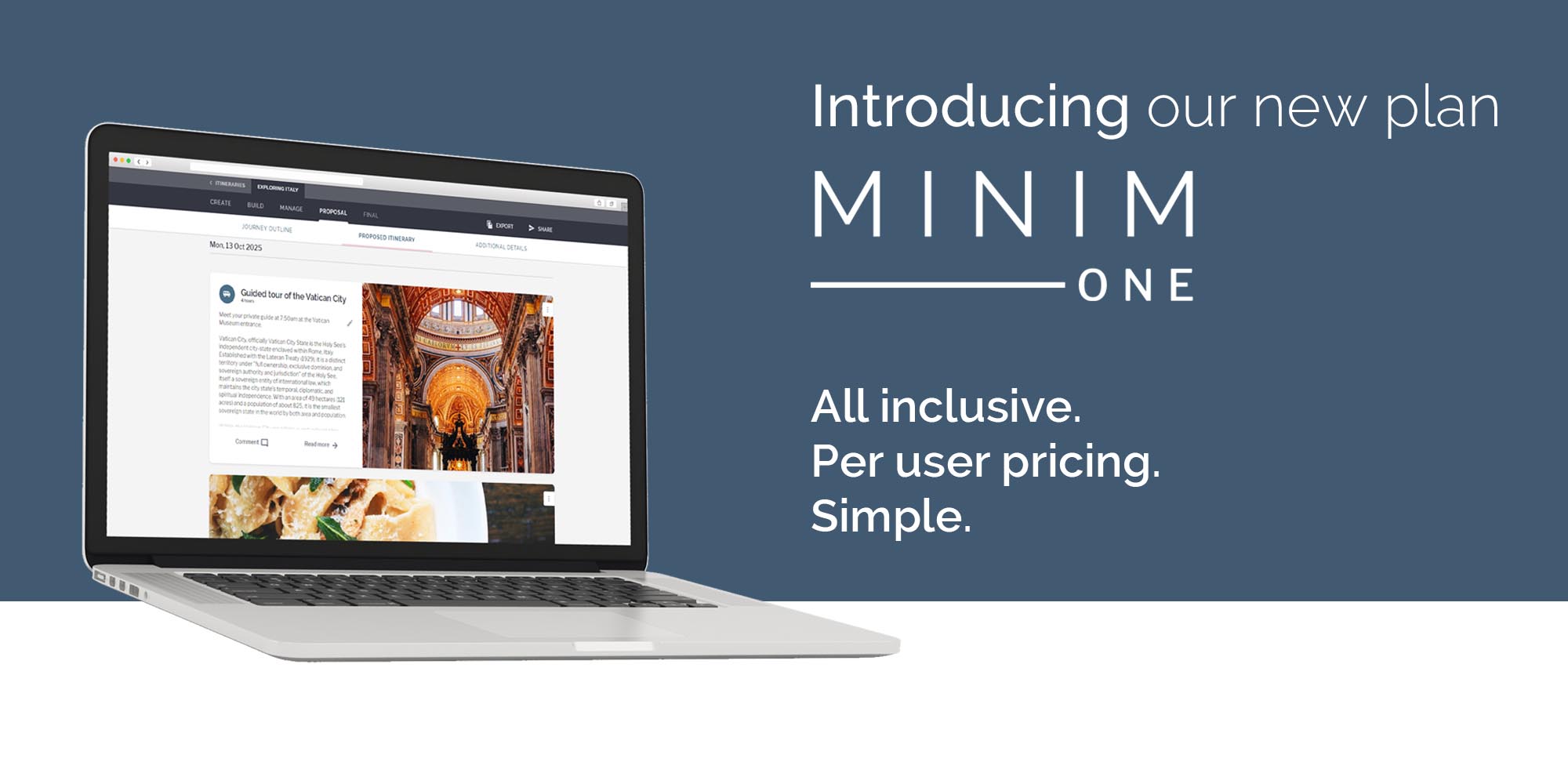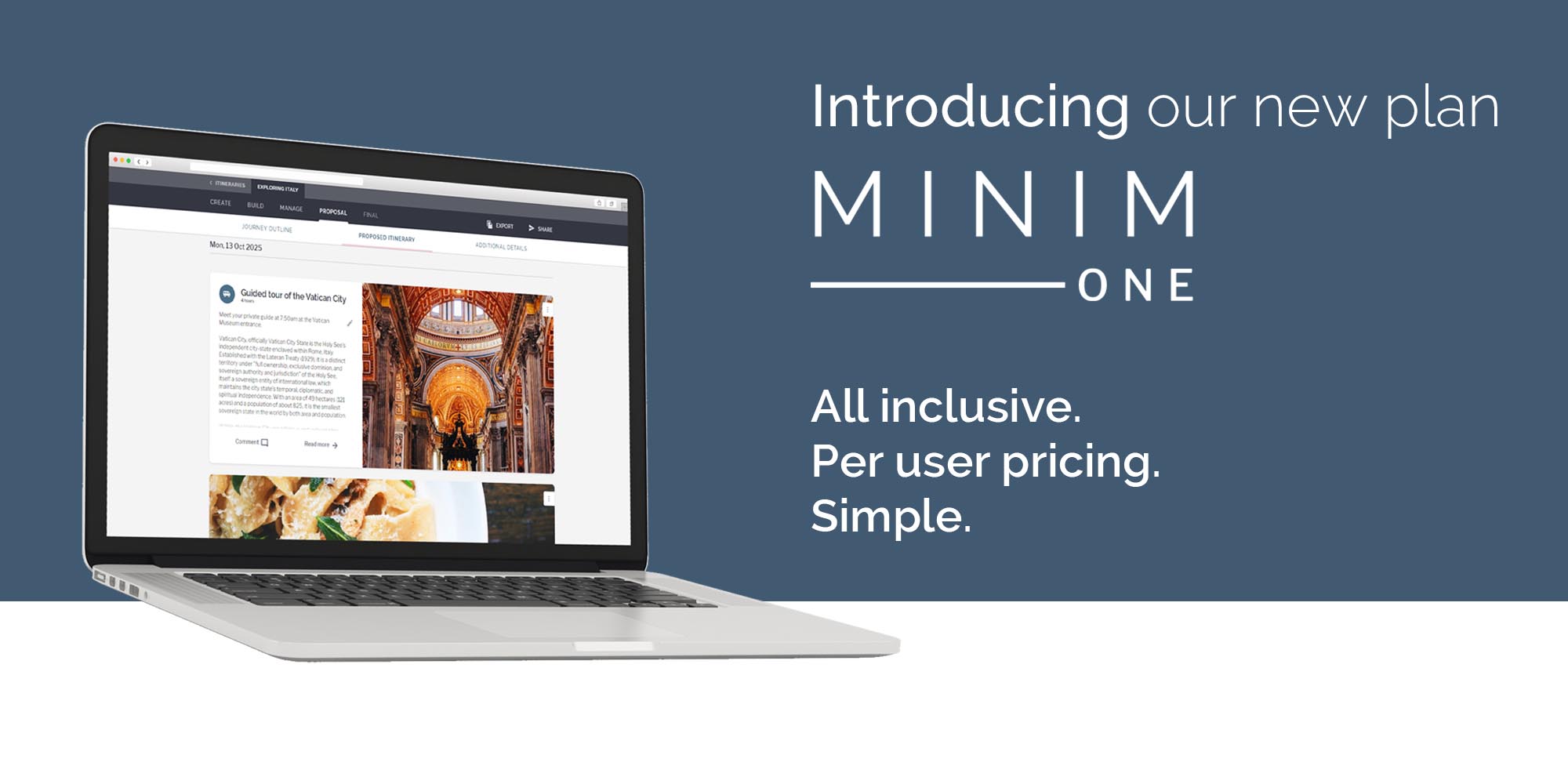 Minim has launched a new subscription option which is priced in response to the unprecedented pressures the COVID-19 pandemic has placed on tour operators worldwide.
The plan, aptly named, Minim One, offers users one simple, per-user price. For US$39 per user, per month, companies using Minim One can build an unlimited number of itineraries while enjoying the peace of mind that comes with a low and predictable monthly fee.
The new plan is something Co-CEO, Glenn Campbell believes will help tour operators to prepare their business for the eventual tourism rebound, "COVID-19 has created cash flow uncertainty for tour operators worldwide. Minim One is our way of helping to create some cash flow certainty for those business owners." Co-CEO, Pierre Malou added, "the nominal per user fee means there are no unexpected costs to prepare for, and it comes with all the features a tour operator needs to craft truly stunning itineraries in preparation for when tourism inevitably thrives again."
Want more information about Minim One?