Tourwriter set to disrupt the travel technology market with sustainability initiative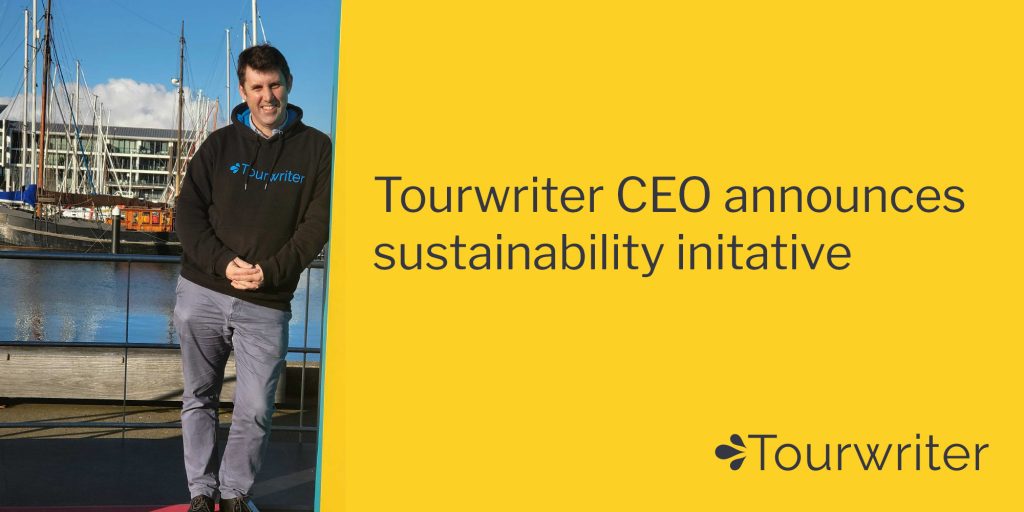 Wellington based software company, Tourwriter, is unveiling their plans to shake up the tour operator software market. Their plans involve an innovation that enables tour operators to better understand and manage the environmental, economic, human and social impacts of the itineraries they create.
The project, which is currently in its discovery phase, has been allocated funding from the Ministry of Business Innovation and Employment's (MBIE) Innovation Programme for Tourism Recovery. Tourwriter's CEO, Glenn Campbell is proud to be one of only six recipients of the coveted Stream One funding. "Disruption is in our DNA at Tourwriter, having been one of the first software companies in our travel niche almost 20 years ago," Campbell added, "being acknowledged and supported by MBIE is a testament to this transformative innovation, and to our team who are consistently pushing the boundaries to provide the best for Tourwriter's customers."
Last year, 75% of high-end travellers claimed they would be willing to pay more to travel responsibly if they knew how their funds were being used. Despite the growing interest in sustainable travel, there are a number of barriers holding consumers back. In their latest research, Booking.com and Statista reveal that finding and choosing sustainable travel experiences is time consuming for travellers, requiring manual research across disparate sources. Tourwriters' innovative project aims to simplify this experience, making it easy for tour operators and their clients to choose accommodation and experiences based on their sustainability credentials.
Globally, the pressure is mounting for tourism businesses to take accountability for their sustainability rhetoric. In New Zealand, over 1600 tourism businesses have signalled their commitment to positively contribute to the environment via TIA's Tourism Sustainability Commitment. Tourism sustainability expert and acting advisor for the project, Dr David Ermen, sees Tourwriter's initiative as an opportunity for travel companies to progress their sustainability commitments into transformative actions. "Travellers and operators know that the time has come to act responsibly and make better decisions for our future. The challenge is that many don't know where to start. This project aims to give travellers information they can trust and the operators added incentive to transform their operations with the assistance of technology," explained Ermen.
Tourwriter are announcing this first feasibility phase of their project during TRENZ 2023, where there is a renewed focus on transformative travel and guardianship of the people and the land. Tourwriter are also planting native trees on behalf of guests at the tradeshow. Head of Growth, Lisa Gardiner explains, "2023 is all about everyone actually taking accountability for our sustainability goals and putting them into action. From our perspective our first step has been to plant native trees to show we don't want to just talk about the importance of the climate, we want to do something about it."
Join the waitlist to keep up to date with future developments regarding this project, and other transformative travel initiatives from Tourwriter.