When travelers set out on a luxury holiday, they spend their day going through a carefully crafted itinerary that makes the trip entirely unique. However, the amazement shouldn't end when they head back to their hotel at night.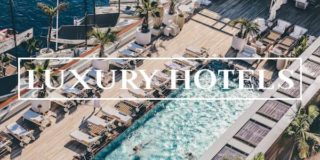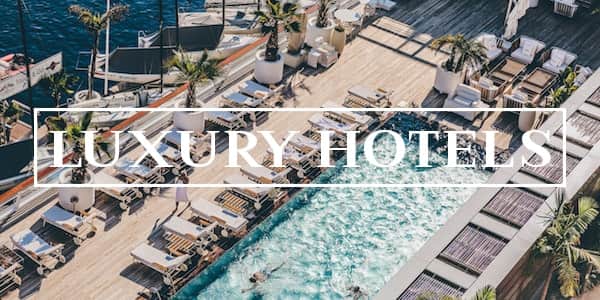 Luxury Hotels That Stand Out
High-end tour and travel companies must provide their clients with top-notch lodgings. With so many options for accommodation available, there's no problem with finding travelers a hotel unlike any other.
These are just some of the unique hotels that can be found all over the world and hopefully they will provide you with inspiration that can provide that point of difference for your travel packages.
Under the Northern Lights
The Aurora Borealis has enchanted people across the extreme latitudes of the Northern Hemisphere for ages. Kakslauttanen Resort in Finland offers travelers the opportunity to glimpse those northern lights while snuggled up in bed.
With glass-roofed igloos, guests can watch the aurora dance across the sky without having to brave the Lapland chill.
On the Ice
Those who are looking for the arctic experience without having to travel to the far north can spend a night in Quebec's Hotel de Glace. The only hotel like it in North America, the Hotel de Glace is made up of 30,000 tonnes of snow and 500 tonnes of ice.
Timing is essential for booking a room here, as the hotel only lasts as long as the winter weather does! Accommodation is generally available from January to March.
Water, Water Everywhere
Travellers have plenty of options when it comes to a hotel near water, whether looking to stay beside it, on it or under it. While rooms with a view of the water have always been popular, others now bring guests much closer to the aquatic environment.
Below the ocean in the Manta Resort's underwater room in Zanzibar or in glass-floored rooms over a river in Bali's Udang house, there are plenty of opportunities for travelers looking for an aquatic getaway.
Up in the Trees
Climbing trees and building tree houses is an integral part of childhood. Some people kept building those structures as adults, resulting in a wide range of tree-top hotels in countries across the globe.
From the Londolozi tree camp in South Africa's Kruger Park to Bali's Green Village, tree huggers will find a room up in the canopy – no matter which country they land in.
Finding the right hotel for clients is only one step in the process; tour and travel companies must also see to all the reservation and confirmation details. Handling these is easy with accommodation booking software like Tourwriter.
To learn more about how Tourwriter can help your travel agency, contact us today.