Is Your Travel Business Living in the Cloud?
Dedicated Online Server Explained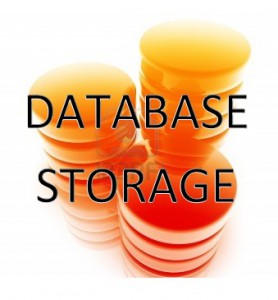 Cloud Computing.
It's the buzz phrase of the moment. Everybody seems to be talking about cloud computing on the internet. Many small travel businesses have made the move to cloud computing. If you are thinking of making the shift too then Tourwriter can help.
When using Tourwriter as your back office software solution you have the option of either offline or online database storage. This post will compare the two options and then run you through some pros and cons of online database storage or Cloud hosting.
Firstly though, why do you need to consider database storage options when looking at Tourwriter as your software solution? Tourwriter is a software application developed on the .NET framework. The applications User Interface (UI) then connects with a database. This database is basically a well-organized filing system the UI can quickly navigate and pull data from. All your supplier rates and service are carefully mapped against all your client itineraries simplifying the lives of Tour Operators the world over. The .NET framework was developed by Microsoft and is compatible with all Windows products 98 onwards which makes TourWriter very accessible to big and small users alike.
So, in terms of database storage you have two options:
Option 1 – Offline Database – Requires computer hardware (may be an individual computer) linked as a network, with the potential for public access via the internet.
Option 2 – Online Database – Dedicated online server using AWS3 or similar accessed via the internet. This is virtually a server hosted online and is now reasonably priced thanks to Amazon's scale.
We recommend offline hosting to our smaller 1 user clients or those clients with access to an existing server. Your Tourwriter database can be maintained on a single PC (backed regularly of course) so no additional hardware is required. Clients with existing servers can easily link TourWriter to the server without the need to purchase additional hardware.
A decision around where to host your database only needs to be made when new clients don't have the suitable hardware, existing clients are looking to upgrade their server hardware or clients work remotely from different locations. It is at this point you can elect to go with online or cloud hosting.
Because your Tourwriter database requires being hosted on a server, our client requires a specific type of online hosting. A Dedicated Online Server is a minimum requirement, We have partnered with Amazons AWS3 as they are the biggest and best in terms of service and price. The Amazon servers are based in different parts of the world, are lightning fast, very secure and used by some of the biggest businesses around.
A Tourwriter hosted Dedicated Online Server with Amazon will cost $145 NZD per month. Your database is super fast, regularly backed up and no maintenance required. Also included is 20 GB of online file storage and MySecureBackUp Sync software. With your database hosted online, you also have access to additional features such as supplier auto confirmation and supplier invoice upload.
Maintaining your own hardware can be time consuming and expensive. Server hardware tends to become outdated quickly so online hosting has real benefits in this regard.
The only major downside of online hosting is if your internet goes down. We recommend having an internet fallback to minimise the risk if this. ie Your SmartPhone can create a WiFi signal from its 3G network so your laptop can still connect to TourWriter until you network comes back up.
The idea for this blog came from questions about our online hosting options and cloud hosting services arising during the sales process. Not all cloud hosting is the same and you will probably need to dig around a bit for details. There are many variables and it is important to clarify details as you compare apples to oranges.
Hopefully this post has clarified the options for hosting your Tourwriter database. If you have any questions please contact me in the contact area to the right,
Cheers, Jason