Is Now the Right Time to Start a Travel Company?
If you have ever thought of starting your own travel company new research indicates now might be a good time with low barriers to entry and the strengthening travel market.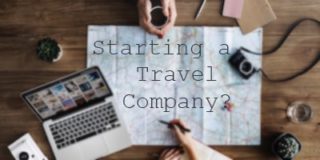 People love getting on a plane and heading overseas, or even hopping around their own countries on domestic flights. There's no doubt about it, people love to travel but as the internet has made the process of searching for travel ideas easier, the large number of available options has made the task of booking your own travel more complicated.
This is the big opportunity for smart travel companies.
If you're looking to get started in the tour market, or even thinking about an exciting new business venture, you may be interested to learn the market is currently wide open – at least in the US.
So what are the reasons for this?
1. There's a Low Entry Barrier
Master Students from San Diego State University took a detailed look at the US market, investigating the state of tour operators. Apparently, the barriers to entry are really quite low, and nearly anyone is able to start a tour company.
This means it's quite a competitive market, with most competition stemming from package prices as well as differentiation among various tour offerings.
2. The Market is Growing
While the economic outlook has often appeared grim in recent years, people haven't stopped wanting to travel – especially US residents. According to the 2014 Portrait of Affluent Travelers study from MMGY Global, market growth can be chalked up largely to affluent Americans making more trips.
"Affluent travellers are willing to spend more on enhanced travel experiences," said Steve Cohen, a vice president at MMGY Global.  This translates into a wonderful opportunity for travel and hospitality brands to engage – both online and in real time – with this attractive market segment."
IBIS World also took a look at the US market, finding that rebounding travel rates "keep the industry gaining altitude". What's more, the annual growth from 2010-2015 was 3.1 percent, with around 2,402 businesses based in the market.
This research organization did note, however, that's it's quite hard for anyone tour operator to capture a large segment of the market, as it's currently highly fragmented. Of course, new tour companies are able to carve out a niche.
How Can Your Travel Company Be Profitable?
Starting a tour business can be relatively straightforward. Turning your tour company into a profitable business in a competitive marketplace driven by tight margin will be a challenge, however.
The task can be significantly easier when using the right travel software, especially if it's designed with tour companies in mind.
The right back office software can reduce overhead costs, streamline the quoting process for itineraries, make it easy to create new packages, and book suppliers.
Reach out if you'd like to learn more about the Tourwriter travel software, and how you can carve out your own niche.