As you may have noticed, the post-recession recovery has seen more people take more holidays. While the global financial crisis may have put some trips on hold, people are quickly making up for it with delayed honeymoons, family trips, and other travel plans.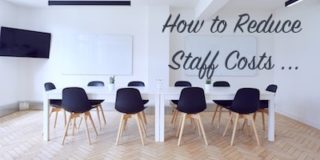 As we head into the new year, this only likely to increase. However, the travel industry still faces considerable challenges in maintaining profit levels. Staff costs will no doubt be impacting on your profitability.
Automating itinerary creation and processing using specialist travel software should be allowing your staff to handle larger sales volumes improving profit margins.
While many believe technology has hindered our sector, with the rise of online travel agents, it can also be used to your advantage. With the right custom itinerary software, the process of managing bookings can be simplified. This ensures your staff are earning the right amount in sales and are aided by effective travel booking software, rather than competing against it.
Positive Outlook for Travel Industry
Did you see more customers seeking holidays? IBISWorld's analysis for 2015 stares that our industry grew 3.1 percent from 2010 levels. The research, IBISWorld Industry Report: Tour Operators in the US, states that the industry is improving due to a few key reasons.
According to the report, tour companies are reaping the benefits of an improved economy and rising income levels. IBISWorld believes that this has resulted in Americans taking more holidays and requiring the services of specialized tour operators, and I agree.
Moreover, the strengthening of the global economy has led to more trips into the US by tourists from Asia, Latin America, and Europe.
Despite conditions that are conducive to growth, there are issues that are costing tour companies. IBISWorld states that comparative websites have led to a price competition war between businesses, despite the actual costs of flights and hotels rising. As many of you are probably aware, maintaining profit is not always easy to achieve.
Unfortunately, those unable to maintain profit levels ultimately left the market. According to IBISWorld, this drop occurred at a yearly rate of 1 percent impacting 2,402 companies from 2010 to 2015.
Moreover, organizations struggling with rising costs were forced to let go of staff as indicated by employment rates decreasing by 0.4 percent on average during the same five-year period. A situation that no business wants to find themselves in.
What's Holding Back Profits?
According to research from the Adventure Travel Trade Association (ATTA), tour companies are not averaging the profit from sales per staff member that they should be.
The 2015 ATTA Industry Snapshot reveals that businesses averaging $250,000 to $1 million have 13 staff members, on average. With the right travel software, employees should be earning $500,000 revenue which ATTA shows is far from what we are currently seeing.
Furthermore, the ATTA report indicates that more than a quarter (26.5 percent) of revenue is spent on payroll. Rather than cut costs, introducing more efficient processes can increase revenue per employee without having to downsize. Of course, this requires the right knowledge of what consumers are looking for when they chose a travel company to work with.
ATTA indicated that there is growing interest in custom itineraries which showed the largest growth (2.7 percent) in aspects customers are looking for in travel companies. I've found that utilizing itinerary software can really take the hassle out of creating a tailored itinerary for a customer.
With the right vendor relationship management (CRM) software, custom itineraries can be easily managed, attracting more customers without giving your staff more work to complete. However, as with any technology, choosing the right software plays a key role in reaping its benefits.
How to Avoid Disruption with a Software Roll-Out
For many companies, fears of digital disruption can lead to software upgrades being put off, despite perceived benefits. Gartner subsidiary Software Advice states that it is often not the system itself that causes problems but the fact that the technology isn't the right fit for the organization using it.
Fortunately, this can be resolved by taking note of three key considerations when rolling out new software:
1) Ensure the software is the right choice
Deciding which software you should use can be difficult. However, it is important to ensure that the software booking system you choose can be applied directly to your business operations.
In order to achieve this, it is best to choose a software booking system that has been designed with tour companies in mind.
According to a Software Advice survey, 34 percent of respondents ranked time-consuming CRM systems as the biggest turn-off. Ensure any booking software you're rolling out in your team makes their job easier rather than over complicate current tasks.
2) Take your time with the process
Luke Wallace from Software Advice notes that businesses can benefit from taking their time with a software roll-out and involving only a few staff members in the beginning. One way to make sure you aren't rushing any software implementation is to trial the programme. Request a demonstration and encourage key role models in your business to test the software out.
Furthermore, once the software has been implemented, be patient with staff who are still learning.
3) Training – make sure staff know how to input data and use software
It is important that staff are well-trained on how a software booking system works. While there are many benefits to new digital tools, it is just as important that employees know how to utilize the software in order to realize the advantages.
Software Advice underscored a Gartner study which noted that almost half (40 percent) of business initiatives fail due to poor data quality. By ensuring staff are aware of how to use the software, simple mistakes can be better avoided.
The economic conditions are perfect for tour companies, as long as they are willing to take advantage of them. Through a software booking system, clients can receive the customer experience they're after – without causing extra work for your staff!
As always, feel free to reach out to me with any of your questions or to request a demo of our travel software.