Exit Strategy: Selling Your Travel Business
You can't run your travel business forever – there's always going to come a time when you'll need to sell and move on. While you'll certainly have your own reasons for selling, an exit strategy should always be at the top of your priority list before you hand over the reins.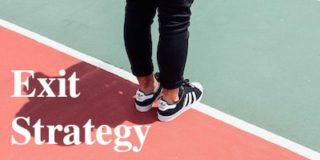 An exit strategy is essentially the tool that lays out how you'll prepare the business for sale, set the price and make the eventual sale. Let's take a look at the various considerations involved in the exit strategy process.
Get Everything in Shape
You wouldn't buy a car in poor condition, so why would you make an exception for a travel business? Getting everything in order is going to be a big part of the process, as it could determine how easy it is to sell your company.
Make sure your travel business is financially ready for someone to take over. This includes reviewing any credit issues and producing a realistic financial forecast. The right travel business tools can help here.
Do You Know How Much Your Business Is Worth?
Valuations are rarely simple, but if you understand what your company is worth you'll be able to more easily ask for the price that you want. Asset valuations are important here, as are cost-of-entry comparisons. This second option essentially sets a lower limit on the total value of the business, on the basis of the cost required for the buyer to start a new company, and get it to the same or a similar point.
Think About Your Staff
A business that's about to be sold rarely creates a good atmosphere for employees, as they'll likely be thinking about where they stand with a new owner. They've usually got two options: they can either remain employed with the new owner, or they'll end their employment. For the former option, make sure you've got all the necessary paperwork in place for the transfer. For the latter, follow normal procedures.
Make Yourself Dispensable
This is really important for small owner operated travel companies in particular and where the use of Tourwriter can prepare a business ready for sale. By storing and organizing all the important information you currently 'have in your head' or spread over a range of different you have a business that 'anybody' can walk into and run. Your business leadership and drive will always be a point of difference. The knowledge to generate a tailor-made itinerary using unique suppliers should be transferable otherwise your tour company is difficult to sell.
Finding a Buyer and Making the Sale
Once you're ready to hand over your company to a buyer, you've got to actually find one. Such a transaction typically incites the need for a business broker, as selling a company can be quite complicated, involving the need to advertise, carry out negotiations and conduct sales.
Before heading into negotiations, make sure you know what you want, where you'll compromise and when you're prepared to walk away from negotiations.
If you're thinking of making an exit from your tour company, you'll want to think seriously about what you'll need to do before you head out the door.