As the travel industry becomes increasingly fragmented, I've noticed it brings with it more opportunities for niche focused tour companies.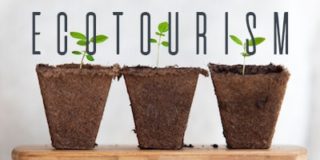 Ecotourism Is a Strong Tourism Niche
One of these growing sectors is ecotourism, a niche which has gained popularity among a certain type of traveler. Tailoring tours to suit the needs of eco-tourists is not always easy and requires a high level of management focus to avoid placing the extra burden on your staff.
For those seeking easier ways to manage bookings, the right software booking system can help increase the productivity levels of your staff to reap the benefits of this growing market.
What Is Ecotourism?
The International Ecotourism Society defines ecotourism as, "responsible travel to natural areas that conserves the environment, sustains the well-being of the local people, and involves interpretation and education." But what does that mean for tour operators?
Incorporating ecotourism into itineraries can range from visiting national parks and reserves to staying in accommodation with low environmental impact. This growing segment in the tourism industry is not one to be taken lightly and has been widely cited as one of the fastest growing sectors today.
The Centre for Responsible Travel analyzed the state of the industry in its report, The Case for Responsible Travel: Trends & Statistics 2015 and found consumer demand for this type of travel is growing. Within the report, I noted research indicated that almost half of all respondents (43 percent) considered their ethical footprint in their 2014 holiday planning.
After some more digging, I found that 21 percent of tourists are willing to pay that little bit extra for a holiday that has an eco-friendly record. For tour companies, including options that encompass these needs can help attract more clients.
How Can Ecotourism Help Your Business?
Roy Morgan Research found that Australians are not averse to spending some time in nature when on holiday. The organization revealed that 18 percent of Aussie tourists visited either a forest or a national park on their last trip, in the year preceding February 2015. This is higher than the activities that are often expected while on holidays, like museums (15 percent) or art galleries (11 percent).
After looking at the matter further, I found that 20 percent of those surveyed wanted a total ecotourism experience for their next trip. This jumps to 26 percent for the travelers that visited a national park or forest on their last holiday. Roy Morgan Research CEO Michele Levine noted the unique characteristics of these type of travelers.
"They're also more likely to do prior research and get advice from friends or relatives before deciding where to take their holiday," explained Ms. Levine.
"Given that they like to pack as much action and natural scenery into their trip as possible, this kind of knowledge-gathering ensures that their chosen destination meets all their requirements."
Of course, it is important to have the right support in place when managing the needs of different types of tourists in order to stay on top of tasks.
Managing Bookings for Different Segments
Taking into consideration specific types of travel – whether it be golf tourism or ethical travelers – involves a high degree of organization. To be profitable with niche targeted travel requires highly customized itineraries which can also be time-consuming.
With the right itinerary software, tour companies need not worry that their staff is spending all day trying to customize quotes. Rather, your employees can invest more time into ensuring your clients are receiving the quality customer experience they expect.
Keeping up with the changes in the tourism industry can be difficult, but managing bookings doesn't have to be. Reach out to me if you have any questions or want to request a software demo.