Tourism industry statistics for 2020 and beyond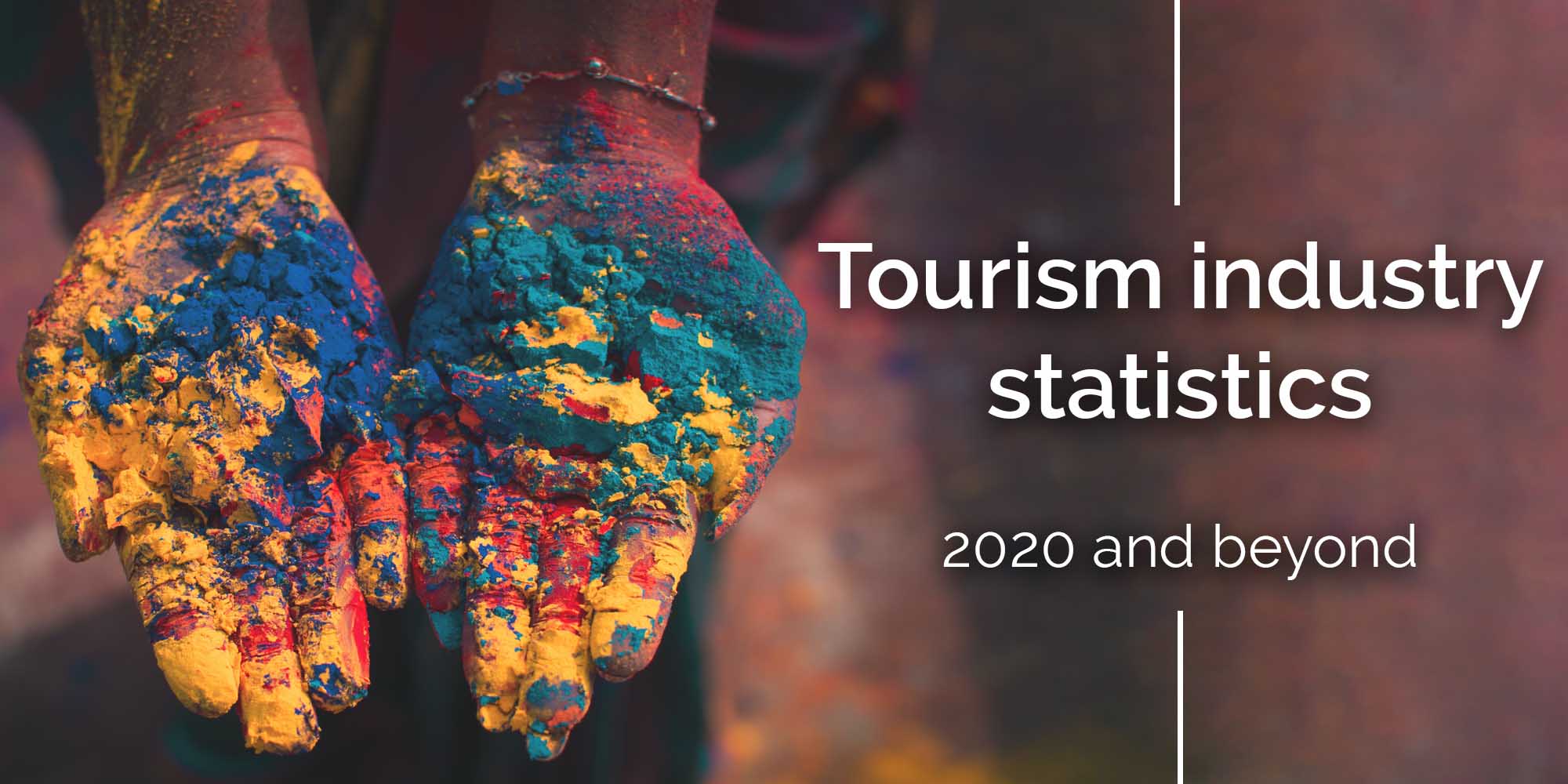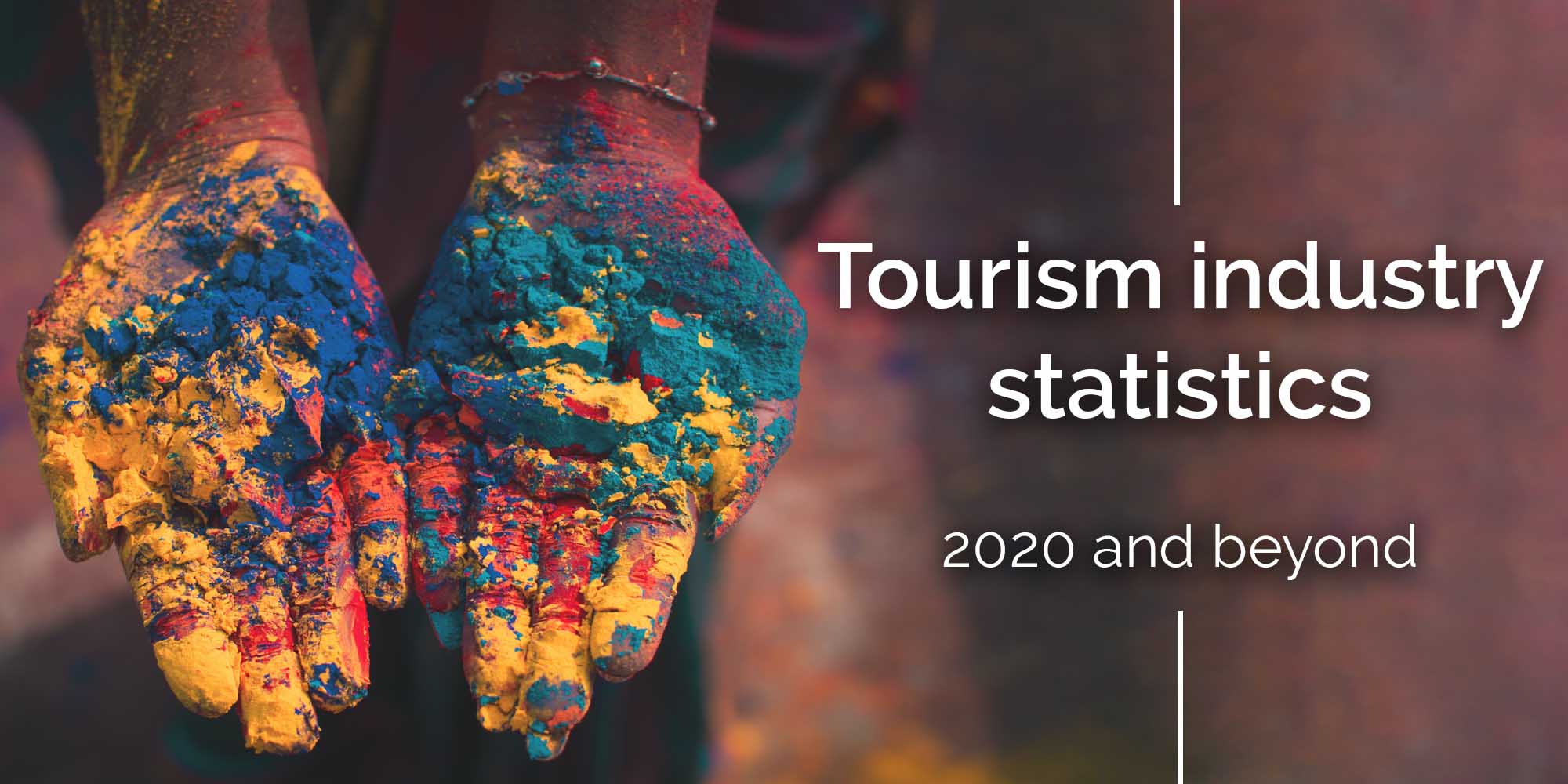 This time last year we were filled with excitement and optimism about the amazing tourism opportunities and growth that the new decade would bring. In fact our 2019 Travel Industry Statistics blog signed off with the sentiment "as you can see, there's certainly plenty happening in this exhilarating and dynamic industry, and that doesn't seem to be stopping anytime soon!" While it is obvious that 2020 has thrown many a curveball and temporarily starved the tourism industry of this potential boom, there is undoubtedly still a lot of movement and talk around travel going on that tour operators, travel agents, DMO's and DMCs should be across.
We know the bleak travel statistics that have emerged in the past few months have been hanging over the future of the industry like a large black cloud and in all honesty, no-one can guarantee what travel going forward will look or feel like. It can be all too easy to focus on the negatives, but if we know one thing it's that if you spend too much time looking at the storm, you might miss the sunshine. Whether it be a natural disaster, political arrest or a global pandemic, the passionate, hard-working and talented people that wholeheartedly live and breathe tourism, will once again create memorable travel experiences for those struck by wanderlust.
Our aim with this blog is to be entirely realistic about the current state of the tourism industry, but to also offer hope that the coming years will see an injection of confidence into the tourism industry – it just may be in a way that we had never before envisaged, and at a slower pace than many thought out the outset of COVID-19.
Our four different sections will explore …
Sector Overview: Understand the areas within the tourism industry that are likely to gain the greatest popularity from 2021 and beyond, and conversely the segments which are more likely to struggle to thrive.
Traveller Demographics and Trends: The people that are choosing to travel, and the way in which they participate in travel, has slowly evolved. This section looks to highlight these changes and how tour operators can best cater to them.
Travel and Technology: Technology is a part of everyday life and will undoubtedly help the tourism industry bounce back from the pandemic. Learn what trends will take the industry by storm in the next few years.
Ecotourism: The time is now to take action to positively impact carbon emissions, climate change, sustainable travel and ecotourism.

The below statistics truly demonstrate the harsh impact that COVID-19 has had on the tourism industry.

Each year the characteristics, preferences and personas of travellers shifts slightly to match the evolving nature of the travel industry, environment and society. The predicament of a pandemic has simply flipped this on it's head and caused individuals to jump between, or create, demographic segments like we have never seen before.

As technology becomes increasingly ingrained in daily life, tourism is no exception to the rule. It is safe to say that technological innovations will strongly assist the rebound of the industry and give added assurance to travellers that activities and locations are safe.

The concept of sustainable or eco-tourism has never been a more pressing issue. The pandemic has forced travellers and tour operators alike to reflect on the impact that tourism has on the environment. Tourism holds immense power in the way that natural, cultural and environmental resources are preserved, viewed and kept for future generations.