The A to Z of travel memberships and communities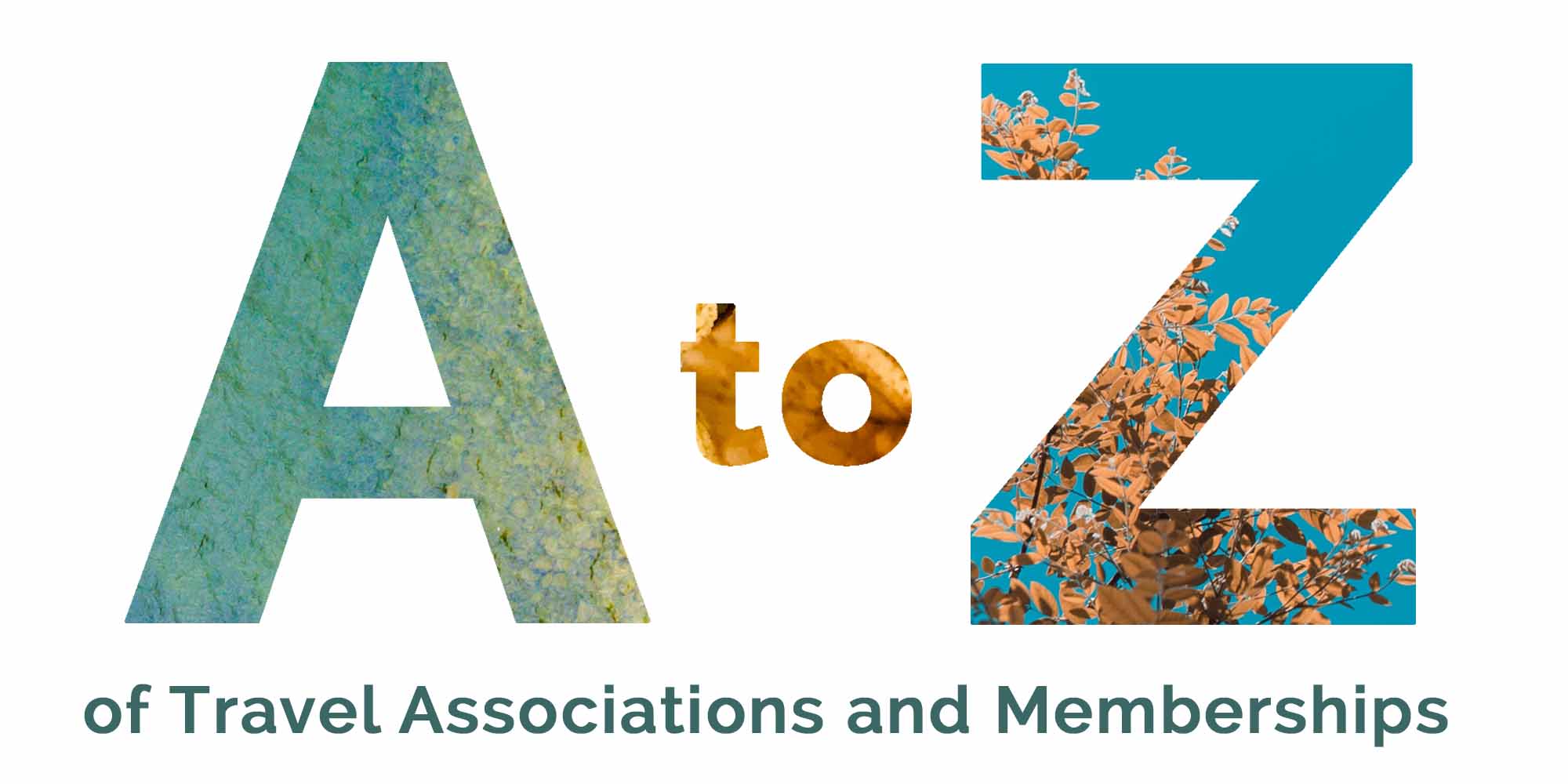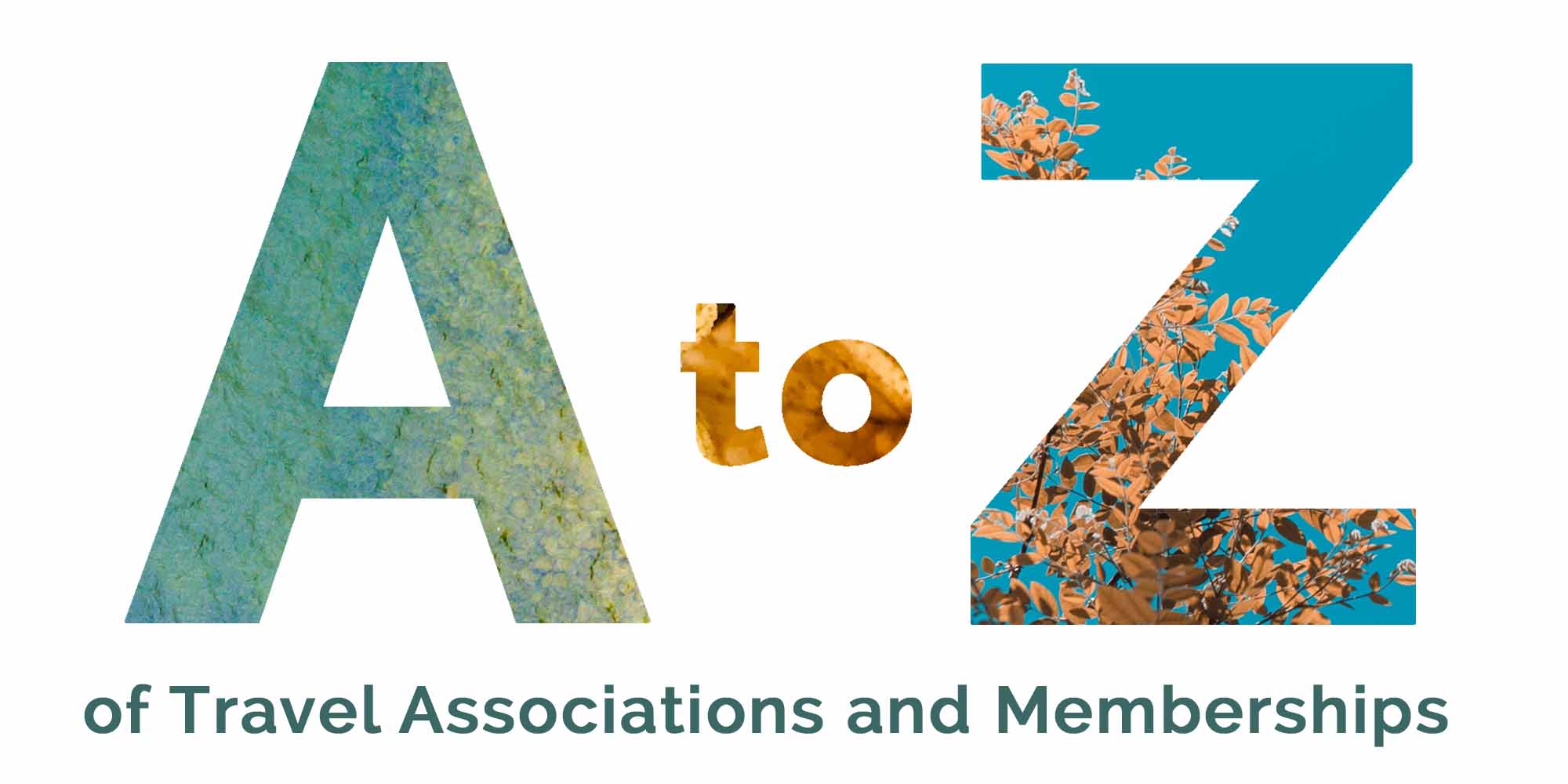 At Tourwriter, we believe there is power in numbers. Being part of an organisation or community will help you and your tour operator or travel business become more connected, empowered, and informed. We love the wonderful work that these organisations are doing in creating spaces for members of the travel industry to collaborate, learn and grow – and we're sure you will too.
There are hundreds of these organisations, dotted all over the world. When it comes to finding and deciding which one is right for you things can start to get a little confusing – there's just so many to choose from!  Some of these organisations are exclusive and niche and some are broad and inclusive. It's up to you to know what will work best for your travel business, so have a read through our list and see if any stand out.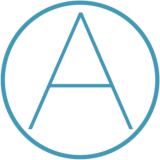 This association services over 1000 members from across the globe with a unique focus on tour operators in the adventure travel industry. Not only do they offer their members excellent events, they also have a huge line up of educational opportunities that we LOVE!
A member driven organisation, ASTA provides resources, events and networking opportunities as well as researching and advocating for the industry in government. ASTA also offers training programmes and a verification system to help your business grow.
This association was established over 70 years ago and is the leading travel association in the UK. They aim to provide advice and guidance to their members as well as the travelling public and are notably concerned with promoting and upholding responsible tourism, both in the United Kingdom, and abroad.
With over 1000 members across Australia, ATEC is the primary organisation for representing the interest of Australia's $40 billion dollar tourism industry. Offering events, education, awards, and connections to their members, this association is a must for Australian tour operators.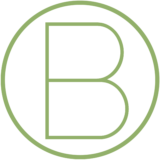 An organisation that exists to promote and market the USA as a prime travel destination. Brand USA has representatives located across the world, all working together with embassies and tour operators to drive inbound tourism to the United States.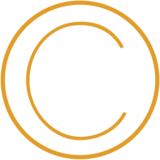 As well as offering marketing opportunity to their members, CTA also facilitates networking and education opportunities to their Coach Tour Operator members.
Representing Tour Operators and Wholesalers supplying travel product for Australians travelling to domestic and international destinations. This association regularly lobbies government on licencing, GST and consumer affairs issues, on behalf of their members. 
The global trade association for the cruise industry offers membership to travel agencies and individual agents. Utilising their strong relationship with both cruise lines and the wider travel community, this association is perfect for those tour operators wanting to attract more customers for their cruise tours.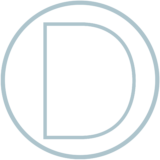 Brace yourself…this website is huge! With separate microsites for travellers, travel agents, tour operators, business event planners and media, Destination Canada is a mecca when it comes to promoting the country and what it has on offer. For tour operators and travel agents, this organisation works hard to help upskill you in all things Canada, offering resources, training and other learning opportunities.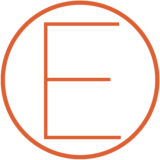 Creating tourism that is accessible and beneficial for all is a much-needed venture. Fortunately, there are some fantastic tour operators worldwide who are doing just that! The Europen Network for Accessible Tourism aims to help the 'frontrunners' in this area share and learn from each other as well as collaborate to ensure tourism continues to become more accessible. This is a great way to boost the visibility of your organisation, as well as learn about the industry and the ways you can continue to offer excellent travel experiences to your customers.
Europe's leading trade association for tour operations and suppliers based in Europe. Currently, this association is over 900 members strong and runs a fabulous calendar of events, workshops, seminars and networking meetups for its members.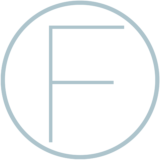 The national tourism development authority for Ireland, Fáilte Ireland exists to promote and sustain Ireland as a high-quality tourism destination. As well as marketing the country to travellers, this organisation works to support all businesses that form part of the visitor experience including tour operators, hospitality, accommodation and transportation. As well as providing research and industry news, Fáilte Ireland also works with its partners to upskill and train them to continue promoting the country as best they can.
Associated with NTA (National Tour Association) the Faith Travel Association serves the faith-based travel market, helping tour operators, travel agents, destination and travel suppliers give their clients a wonderful journey that is just as much about the spirit as it is the body. Members receive access to the FTA member directory, resources, and marketing opportunities. A great way to grow your business in this space.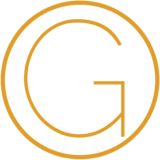 The Global Sustainable Tourism Council contributes towards establishing and managing global sustainable tourism standards, provides certification for tour operators as well as a whole lot of valuable resources when it comes to investing in sustainable tourism. Their global conference brings together industry professionals from many sectors, to discuss key challenges and opportunities for sustainable tourism.
This not-for-profit works hard to promote Malaysia as 'Asia's best-kept secret' when it comes to golfing holidays. As well as working to bring more golf-loving tourists to the country, MGTA also works to promote Malaysian Golf resorts and works closely with tour operators specialising in this niche.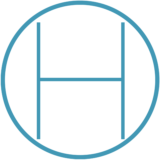 The name might be a bit of a mouthful, but this fabulous community does a stellar job of connecting members of the hospitality industry to share, collaborate, and inspire one another.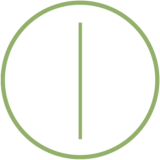 A network dedicated to educating LGBTQ travellers and connecting them with businesses that will support their journeys. One of our very own, Cultural Italy are proud members of this fantastic organisation.
This association hones their efforts towards fostering partnerships between organisations, government departments and industry leaders throughout Canada with an effort to support and grow indigenous Tourism in the country.  
A slightly more niche membership organisation, IAGTO exists to educate and provide opportunities for their members, who collectively control over 87% of the golf holiday packages worldwide.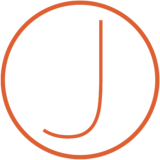 This association recognises the opportunities that tourism brings to all aspects of Japanese culture, economy and international relations and therefore focuses on promoting and improving the experiences of tourists to and from Japan. This organisation has over 1100 active travel business members and encourages the sharing of information and collaboration amongst its members as well as offering resources and activities for members to use and participate in.
KATO describe themselves as 'the driving force behind Kenya's Tourism' and work hard to ensure that Kenya's tourism industry is well represented through the world-class services offered by their member tour operators.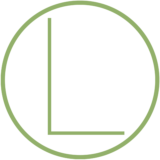 Set on promoting and stimulating the growth of the Latin American tourism industry, LATA has become the authoritative voice in the UK for Latin America Travel and Tourism. This fabulous organisation has created a hub of collaboration and learning for its members with regular networking events, as well as encouraging their members to provide high-quality service and consider sustainable travel and business practices.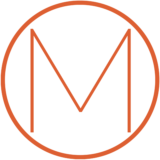 The Maldives is such a beautiful destination, however, one that is immensely susceptible to the effects of climate change and environmental degradation. MATI is a not-for-profit, dedicated to protecting and promoting the tourism industry – by promoting environmental protection. MATI works with all parts of the tourism industry as well as government to communicate the issues that are affecting the tourism industry and to focus on fixing them. If you are part of the tourism industry in the Maldives this is one to join!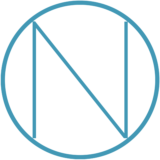 The leading association for businesses that serve customers travelling to, from and within North America. With a unique mix of both buyer and seller members, this association services over 2000 members across North America.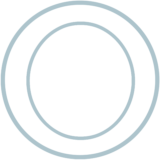 Although this may seem like a very niche market, Ohio's tourism is a $43 billion industry and the OTA does an excellent job at promoting it and ensuring that it continues to grow. Becoming a member of OTA will certainly help to grow your travel business, with the organisation providing weekly resources, running workshops and hosting networking events. The OTA also works closely with the government and decision makers, acting as an advocate for the Ohio travel industry.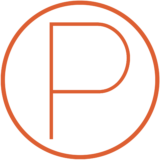 Founded in 1951, this not-for-profit association has been commended for acting as one of the catalysts for the tourism boom in the Asia Pacific. PATA works with tour operators, hospitality provides, airlines, and government organisations to increase sustainable growth and enhance the quality of tourism in and out of Asia Pacific.
Pure Life Experiences is one of the world's leading communities for promoting their collection of hand-picked experiential travel designers. A Pure Life membership gives tour operators access to their annual conference, with opportunities to attend workshops, network, and collaborate with the leading minds in exclusive, high-end travel. The Pure Life guest list is open to the public and known as a directory for luxury, experiential travel. Therefore, a membership to Pure Life Experiences is a valuable asset for a tour operator to have.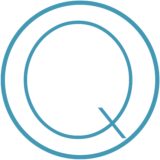 Working hard to preserve and support the rich aboriginal culture in Québec, the Québec Aboriginal Tourism Association does an amazing job highlighting all the area has to offer and ensuring that tourism is thriving. This association works with their members and other organisations to increase the growth of this tourism sector as well as offering marketing, educational, and networking opportunities to its members.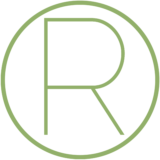 Regional Tourism Organisations in the New Zealand market and promote their region to potential visitors, both domestic and international. RTNZ exists as a place for RTO's to collaborate, engage and share resources with one another. They also work on behalf of the RTO's with government and other organisations to regulate the industry.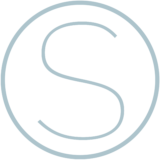 Founded in the late 90's, this association connects Safari operators, camps, and lodges from across the globe. Their directory is home to over 5000 businesses, all of whom use this association as a marketing channel for increasing brand awareness to travellers looking on taking the plunge into a Safari expedition.
This is a non-profit organisation that works with inbound tourism companies in South Africa. Their goal is to help these organisations produce tourism services of the highest quality, become more sought after and more well known!
A cooperative for travel professionals. Signature Travel Network strives to help tour operators drive sales, grow their businesses, and promote their brand. As a member, you will have access to training programmes, technology solutions and marketing to promote your brand.
SYTA is 'the voice of student & youth travel' and have created a worldwide community of travel professionals focussing on youth travel. Becoming a member of this great organisation will affirm customers of your expertise in youth travel.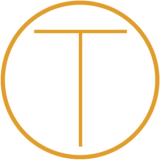 Ground operators play an important role in bringing together the travel experience for your customers, particularly for those in the cruise industry. This independent organisation works to promote quality in this often forgotten area of tourism. Member Ground Operators are hand-picked based on recommendations, making TWLGO the world's top selection of Ground Operators.
Becoming a member of this worthy organisation will set your business up with plenty of networking opportunities with other likeminded members of the travel industry and provide you with some excellent ecotourism resources. If you need more convincing about why joining TIES is a good idea let them convince you for themselves.
TECNZ is an organisation that represents the interest of New Zealand inbound tour operators and works to help them achieve sustainable growth. They provide their members with a link to vital New Zealand products and services and have excellent networking and collaboration opportunities.
Traveller Made is a community for luxury travel designers to promote their offerings to potential new customers. The community is invitation only and they also host the annual Luxury Travel Industry Awards; a prestigious event where tour operators and suppliers can be recognised for their success.
This is less of a tour operator membership organisation and more or an outreach initiative, but an important one nonetheless! Travellers Against Plastic is exactly as the name suggests, an organisation dedicated to educating and promoting waste reduction during travel. Take the pledge and support the initiative to contribute towards this important cause and demonstrate to your potential customers that you are committed to being part of the change.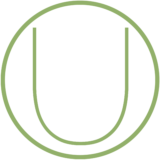 With tourism being the UK's third-largest employer, UKInbound saw a need for an association to represent and advocate for the inbound tourism industry. This is definitely one to join and make the most of if you are part of the inbound industry in the UK.
Founded by a small group of California based tour operators who were concerned by the number of tour operators declaring for bankruptcy in the 70's, the USTOA now represents and provides security to some of the biggest names in USA travel.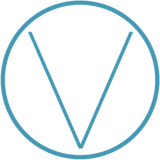 Virtuoso is a luxury network, connecting travellers to the world's best travel advisers. With a portfolio of more than 17,500 advisors, Virtuoso is well established as the go-to for travellers seeking luxury travel. This membership organisation is a fabulous way to align your business with prestige and get fresh new prospects exploring your offering.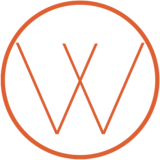 Although wellness tourism is not a new industry, it is growing, and the Wellness Tourism Association aims to promote, support and regulate this industry. WTA members are held to a high standard and are marketed as such. The member hub also offers networking and marketing opportunities that will help you to grow your business.
Wendy Perrin is a travel expert with over 25 years of experience. Her online community and forum wendyperrin.com provides travellers with tips, advice and recommendations to help make their next trip extraordinary. Wendy is most notably recognised for her WOW list, a collection of tour operators, activities and other services from the tourism industry that she and her team have hand-picked to promote to their followers.
This one is slightly different to the other associations we have mentioned, but we felt it was definitely worth including! We are Africa is an annual event focussing on rebranding tourism's 'best-kept secret' to be part of the international luxury tourism space. Designed by the people behind Pure Life Experiences, We are Africa is a must-attend event for travel businesses in Africa looking to grow.
Sustainability isn't just about protecting planet Earth. It's about protecting the communities and cultures that inhabit it. The World Indigenous Tourism Alliance focusses on connecting local Indigenous cultures with the travel industry to help support authentic, meaningful indigenous tourism development, and support indigenous peoples seeking empowerment through tourism.
Much more than just a directory of great restaurants, cafes and bars. This association works with both hospitality, government and other travel organisations with a mission of creating economic opportunities for the businesses they serve while also celebrating food and beverage and the special memories that it brings to travellers.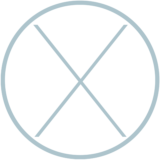 Become one of XO Private's preferred travel designers and your travel business will be promoted to travellers looking for their next luxury escape. XO Private has become the 'one stop shop' for travellers looking for inspiration for their journey.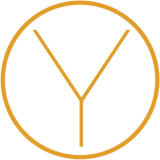 This organisation has chapters located throughout the world and hosts regular networking events. They recognise that young travel professionals are "the future of the travel and hospitality industry' and strives to provide a community for them to collaborate and grow!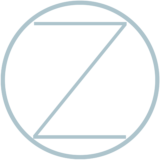 Zicasso connect travellers with the world's best in boutique travel agencies. All members are hand-picked and becoming a member comes with considerable benefits including extra coaching to help you maintain the world leading creativity and expertise you are known for. We also love the fabulous recognition they give to smaller luxury tour operators.

Learn more about why you should join a travel association – and delve a bit deeper into our favourites!
How can joining a luxury travel community open doors for your travel business?