Tour operator digital marketing strategy guide – part 2: the how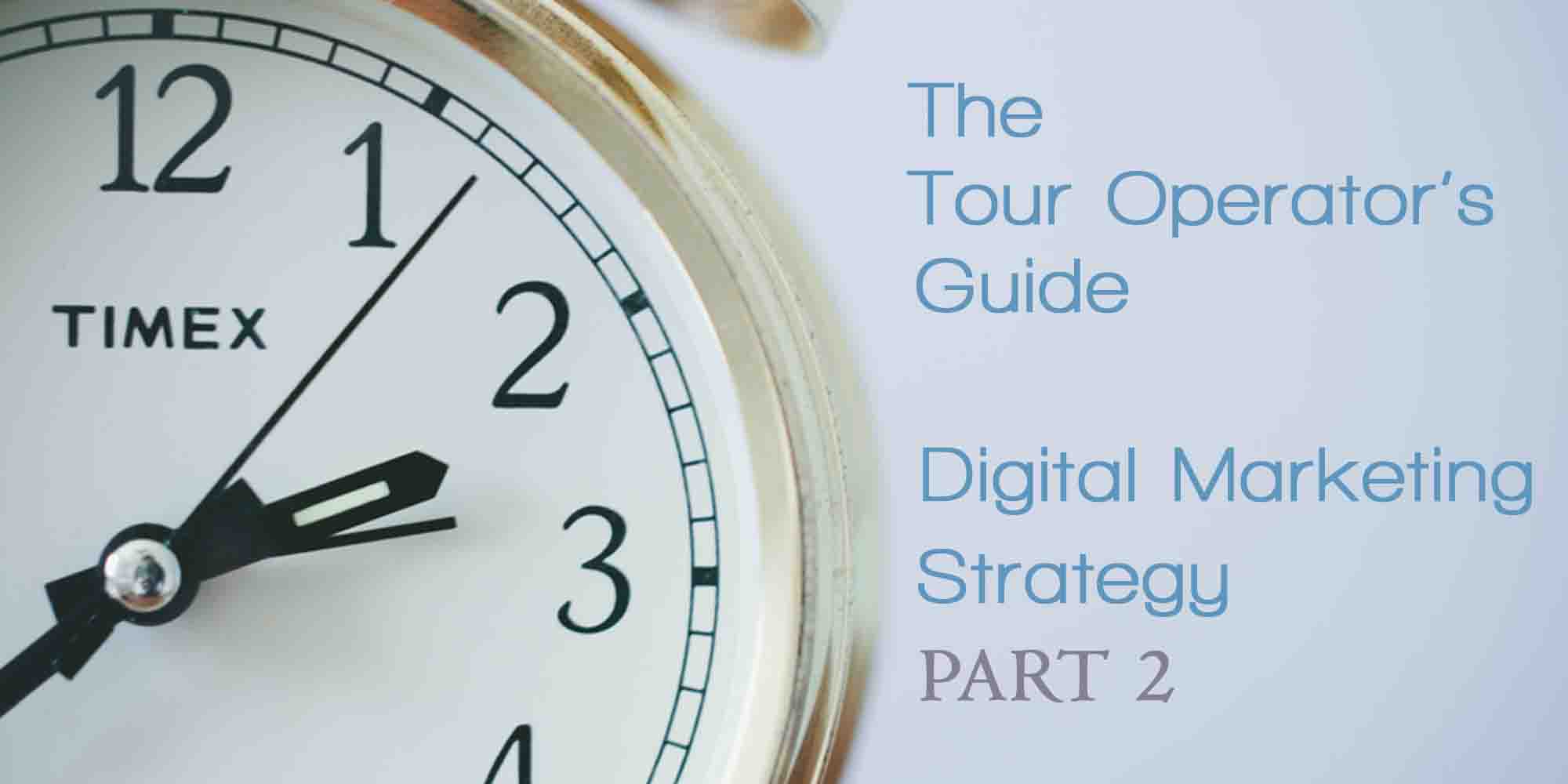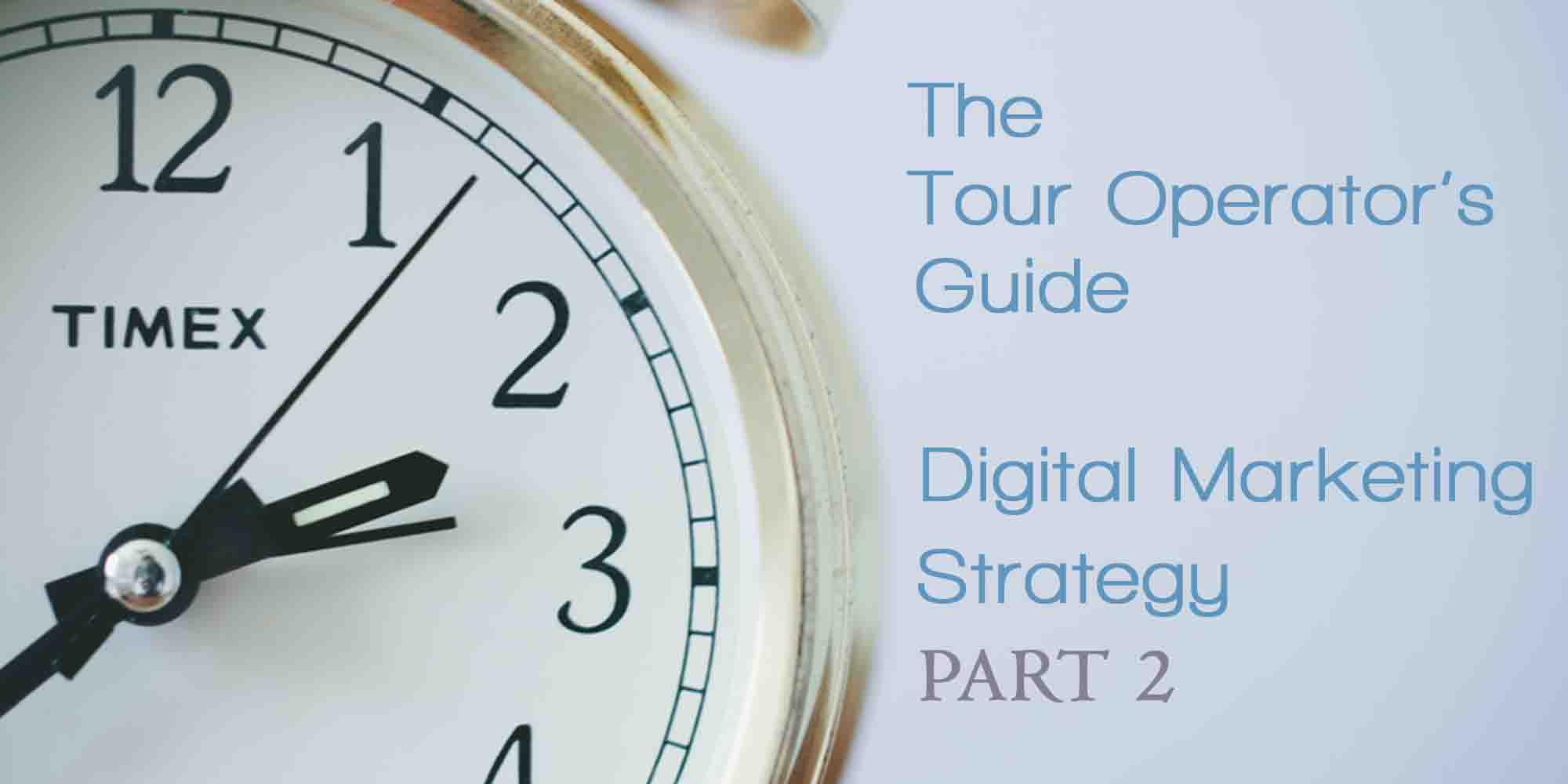 In Part 1 of this 2 Part series, we explored the often convoluted world of digital marketing and provided you with some insight as to why it's so important to have a marketing strategy for your tour operator business.
In this second instalment, we're diving into the nitty-gritty and walking you through how to actually create a Marketing Strategy for yourself.
Deciding on channels
The world of digital marketing is known for the vast array of channels available for businesses to market themselves on. There are hundreds of social media platforms, millions of sites you can advertise on, and countless other areas you can focus on.
The best digital marketing strategies focus on a small handful of channels and work with them really well. Knowing which ones will work best for your business, and being able to put the others aside will set your strategy up for success.
Email marketing
Email marketing is one of the flagships of digital marketing. It's grown in popularity over the past few years as marketing automation has grown in sophistication. When done right, email campaigns allow you to connect directly with your customers, prospects, and suppliers. Keep your brand top of mind, and drive online activity through calls to action.
Resource: Read our Email Marketing Tips for Tour Operators
Website
Having a website is a staple part of business nowadays, but just because it's a given, doesn't mean you should exclude it from your digital strategy. Optimising your website to ensure it's primed to grab the attention of the right people is crucial to ensuring your businesses digital strategy is a success.
Taking time out to understand the basics behind how people find your website, and what you can do to optimise it to make it easier to find will help set the rest of your strategy up for success as well.
Resource: Read our 5 Tips to Quickly Enhance the Visibility of Your Website
Paid Ads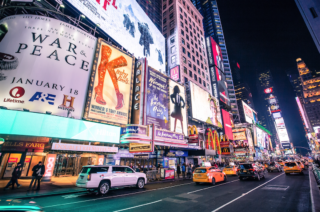 Paying for ads is one of the first forms of marketing people often think of when it comes to the digital space. Tools like Google AdWords allow you to create ads that display in search engines, as banners on websites, or before content like YouTube videos. The beauty of these ads is that you typically only pay when someone clicks on your advert (PPC or pay-per-click).
If this is a channel you'd like to explore for your business there are some excellent resources offered by Google and Adroll (an alternative PPC platform). It is important to note that if you decide to go down this route your website will need to be optimised in order for your ads to have the best chance of converting your new visitors.
Social media
A digital marketing blog wouldn't be complete if we didn't mention social media! There's the obvious ones like Facebook, Twitter, LinkedIn, and Instagram but there are also hundreds of other less mainstream platforms that you can tap into to connect directly with your target market.

Try going niche and tapping into digital communities that have already established themselves around the common interest of travel. Lifewire has put together a list of social travel platforms that we think you might find interesting.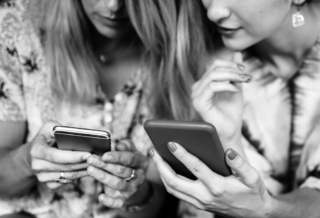 Once you've decided on which social media platforms work best for you and your business goals it's time to think outside the square. The days of simply setting up a profile for your business are gone…try setting up a facebook group for your customers to join and share their travel pictures, or create a Pinterest board with travel inspiration and tips. You could even look into influencer marketing and work out if that is an investment you'd like to fit into your overall marketing strategy.
Documenting it
So by now you've got a good idea of your goals, you know what your metrics are, and you know which channels you're going to be using. When it comes to documenting a strategy, business owners often get stumped. We've got good news: You can document it however you like!
How you choose to document your strategy depends on you and your business. Perhaps you have a board of directors who want a more formal report, but there are many other less formal options you can explore too. A mood board, online document, posters, or even a whiteboard in the office could all be great ways for you to document and share your strategy with the people that are going to mobilise it: your team.
Celebrating it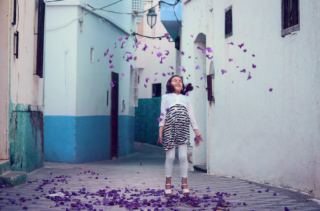 An intensive exercise like creating a digital marketing strategy wouldn't be complete without taking some time out afterwards to celebrate – completing a digital marketing strategy is a mammoth achievement. You've set your business up the best way possible and should pat yourself on the back for that.
However you decide to celebrate the completion of your strategy, it's important to ensure you have regular milestones set aside for you to revisit the strategy throughout the year and make tweaks as you learn and keep your goals and drivers top of mind.
Missed Part 1 of this series? Read it now.