How to cater to the working traveller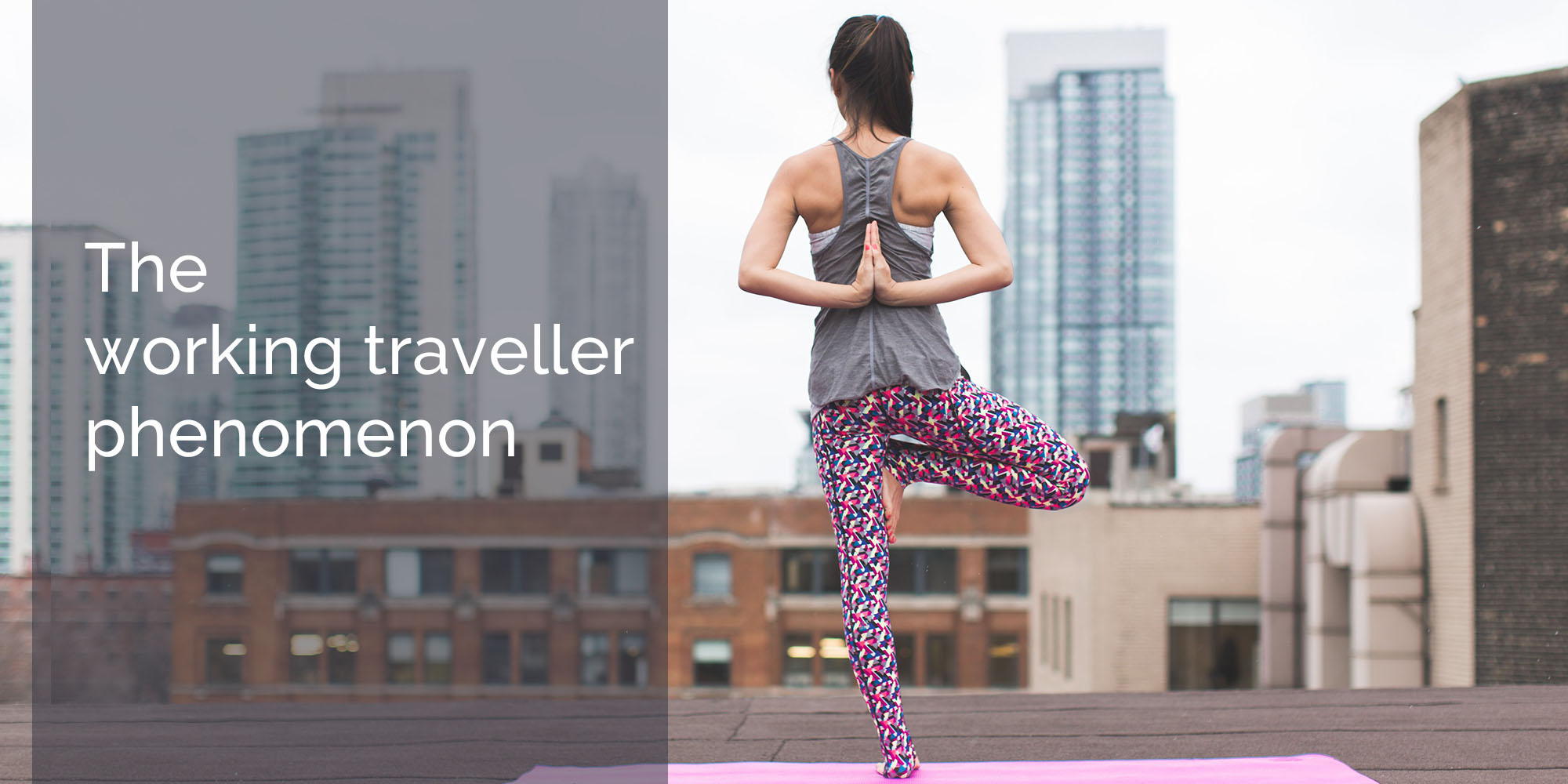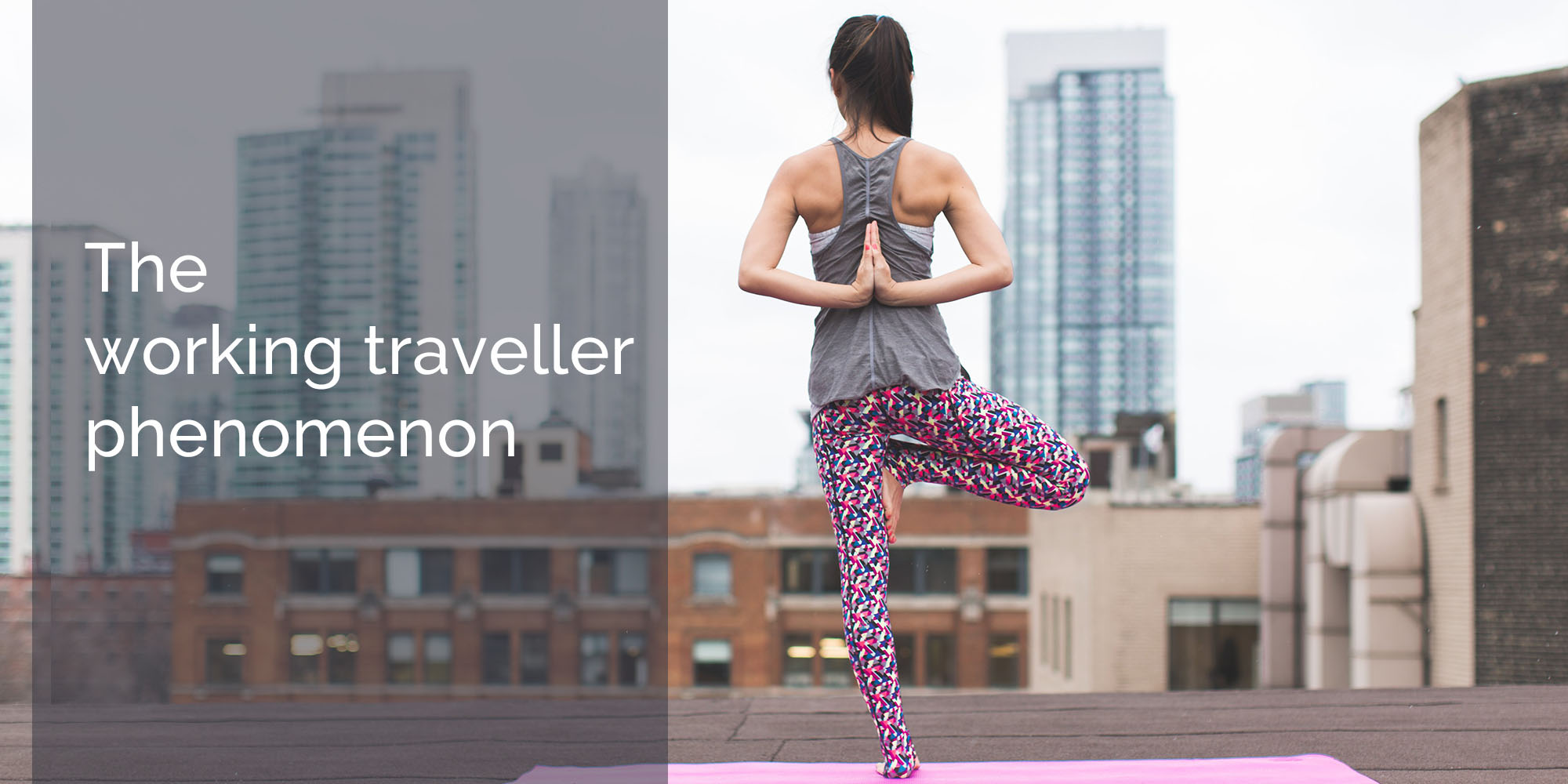 Nowadays work-life balance is top of mind for employees and employers alike, and the working traveller trend is a testament to that theme. The frequency of people choosing and being able to travel while working is on an upward trajectory, with no sign of stopping any time soon.
In this blog, we explore this phenomenon, understand what is influencing it and share how you can best prepare your tour operator business for this unique market segment.


Twenty years ago, work-life balance may have consisted of having Sunday off work to spend with family; today it's a whole lot more complex. According to Harvard Business Review, up to $190 billion is spent in the United States every year on health care for stressed, burnt-out and overworked employees. Staggering facts like this, paired with a general shift towards better health awareness has resulted in more people seeking an equilibrium between their professional life and their personal one.
The millennial generation is expected to make up 75% of the workforce by 2025, they are the most formally educated generation in history; as a result, job competition is rife. Employers are finding new and unique ways to appeal to the new age worker; those businesses that promote a more liberal approach to work-life balance are coming out better off.
For many people, travel is an important part of the 'life' component in the work-life equation. As work-life balance continues to be a topic of importance, and travel continues to flourish, more and more people are finding new and unique ways to get the best of both worlds.


The most notorious travel-and-get-paid-while-you-do-it job: Travel blogging. While it may not seem like it from the outset, these lucky people have managed to make travelling their full-time job. Funded by sponsored posts and giveaways, the 'Travel Blogger' (Sometimes also referred to as the Instagram Traveller) basically acts as a walking marketing campaign for the travel industry.  


On a slightly different path is those that travel to work – often referred to as the 'super commuters'. These travelling professionals choose to live in one place and travel to another city or country for work. Studies are being carried out to determine the personal, emotional and social impacts that this trend is having on people. While it's too early to know for sure, there are preliminary findings which suggest continual international commuting is not great for stress levels.


A more moderate take on the super commuter is those that work remotely, who occasionally travel to either connect with colleagues in one place or even experience a vacation whilst also working.
Remote work is more common than ever, with some businesses claiming its introduction has helped decrease employee turnover, increase staff satisfaction and increase overall productivity. The primary downside is that over 20% of remote workers say loneliness is the hardest part about their role; to combat this, many companies are encouraging their remote staff to travel and connect with each other both in office and at events.


A further adaptation of the working traveller concept is a modern twist on traditional holidaying. Globalisation means it's not uncommon for working professionals to travel for a special occasion such as an event, workshop or important meeting. For many, these opportunities are being used to combine work requirements with the family holiday, a concept coined 'the tack on holiday'.


There are so many adaptations of the working traveller trend that it would be impossible to offer a cookie-cutter approach to preparing your business. The super commuter and 'remote worker' aren't likely to be a large target market for a tour operator business. The Travel Blogger and the 'tack-on-holidayer' however, are growing markets exploding with opportunity.
The prevalence of influencer marketing has boomed worldwide, thanks in part to how easy it is and the exceptional ROI you will get from it. With a captive audience of millions, the 'travel blogger' offers a perfect way to show off all that your tour operator business has to offer. These influencers are often paid to promote products, experiences and business on their social media platforms, an easy way to deliver highly targeted marketing to those who are already interested and engaged with travelling. If this is something you think your tour operator business could get involved in, explore this list of top Instagram travel influencers to get inspired.
The 'tack-on holidayer' is also a great marketing opportunity. Prepare your travel business for these kinds of travellers by looking into popular conference venues in your area of specialisation. Think about how your business can craft exceptional travel experiences that are flexible and based around a conference or business trip.
It's important to also remember that the growing interest in work-life balance also means that there will be many travellers interested in your services that are also seeking an escape from work. Adapting your itineraries with escapism in mind is a great way to appeal to those that are feeling in need of a serious recharge. Suppliers such as 'digital detox hotels' exist to service travellers that want to disconnect completely during their holiday.

Learn about other unique trends taking the travel industry by storm in this 2019 travel trends eBook
Learn more about influencer marketing and how to take advantage of Instagram in your travel business