What Is the Biggest Risk to Growing Your Travel Business?
Einstein famously once said insanity is "doing the same thing over and over again and expecting different results". While you may not think this quote applies to travel businesses, allow me to explain why it's actually quite relevant when it comes to growing your travel business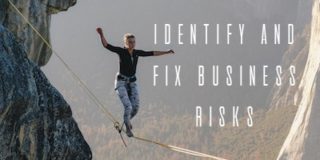 One of the biggest risks to business growth isn't actually taking risks, in most cases, it's continuing to do the same thing month after month, year after year, or basically, "playing it safe".
You may think it's harmless to continue running a business without pushing forward, but it could actually be extremely detrimental.
Gerard J Tellis, a highly regarded professor of marketing at the University of Southern California, explained that the biggest risk of all is not innovating. He pointed to the popularity of digital technologies causing Kodak to head into bankruptcy, continued iPhone sales largely ruining Nokia and the iPad cutting deep into the market of computer maker HP.
It's easy to see the outcome of companies innovating while others stagnate. If you ask anyone to name a popular smartphone maker, it's a long shot that Nokia will be the name on their lips.
Professor Tellis went on to say how embracing risk and focusing on the future are some of the most important actions businesses can undertake.
Tour companies face a challenge when it comes to innovation. In New Zealand alone, the tourism industry is worth $24 billion and it employs 5.7 percent of the workforce in the country. In fact, domestic tourism alone made up 59 percent of visitor expenditure in 2013. This is going to continue growing, and these companies need to think about new ways of running the business to reduce costs and make operations easier. Is there an easy answer?
Yes: travel industry-specific software.
With new travel software, tour companies can make managing tours easier and reduce the chance of common errors like incorrect dates from ruining a customer's holiday.
While there are certainly no guarantees that adopting new software will bring positive results, there is one certainty. By changing nothing you're essentially ensuring you'll be stuck with the same problems you are currently experiencing, in a potentially endless cycle that ends with nothing good.
It's time to look ahead, no matter the industry. Tour companies should think about how innovative travel software can be used to bring the business forward.
Don't be the Nokia of the travel industry – use innovative travel software to surge ahead of your competitors.