The tour operator's guide to covid vaccination passports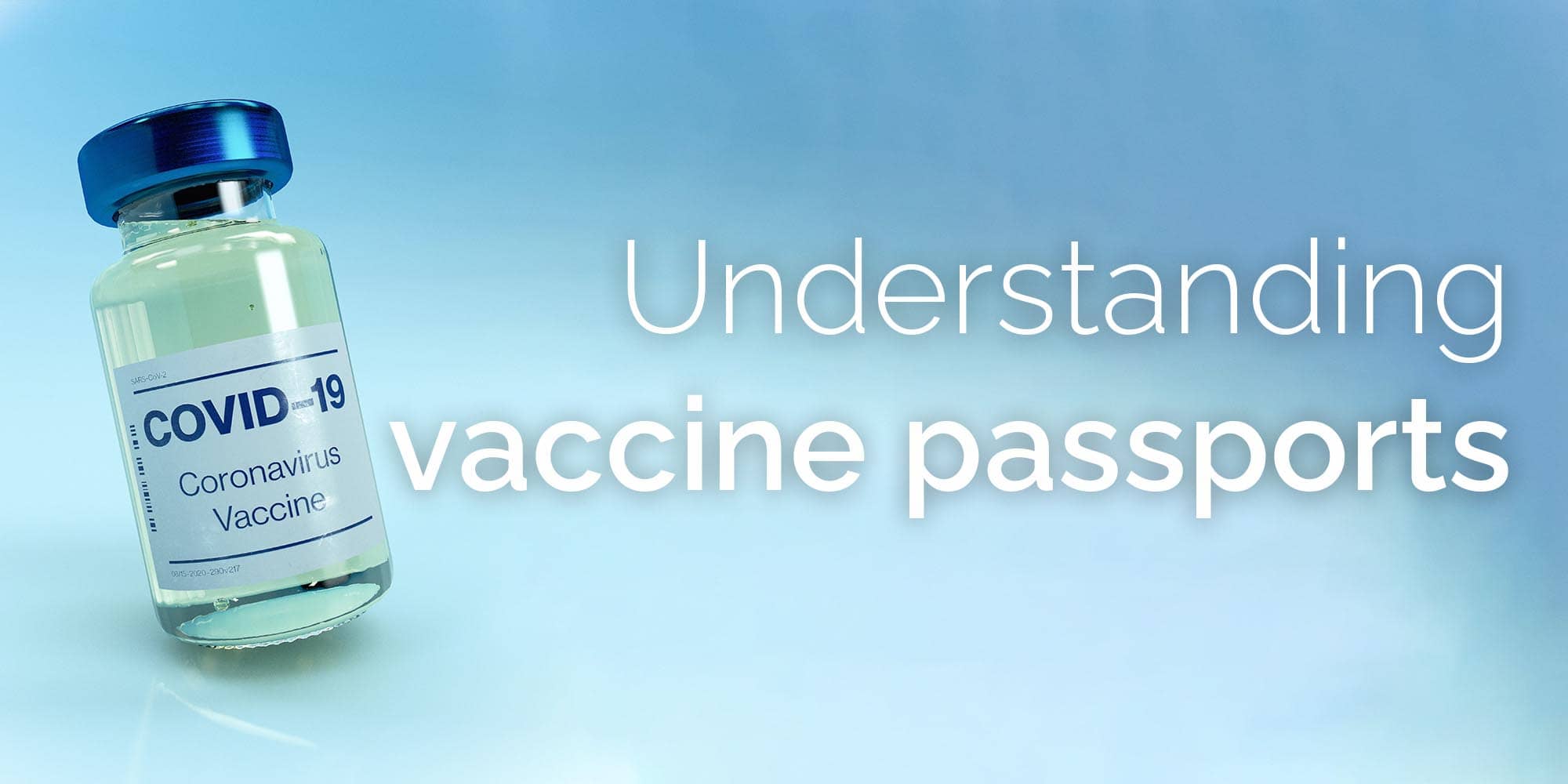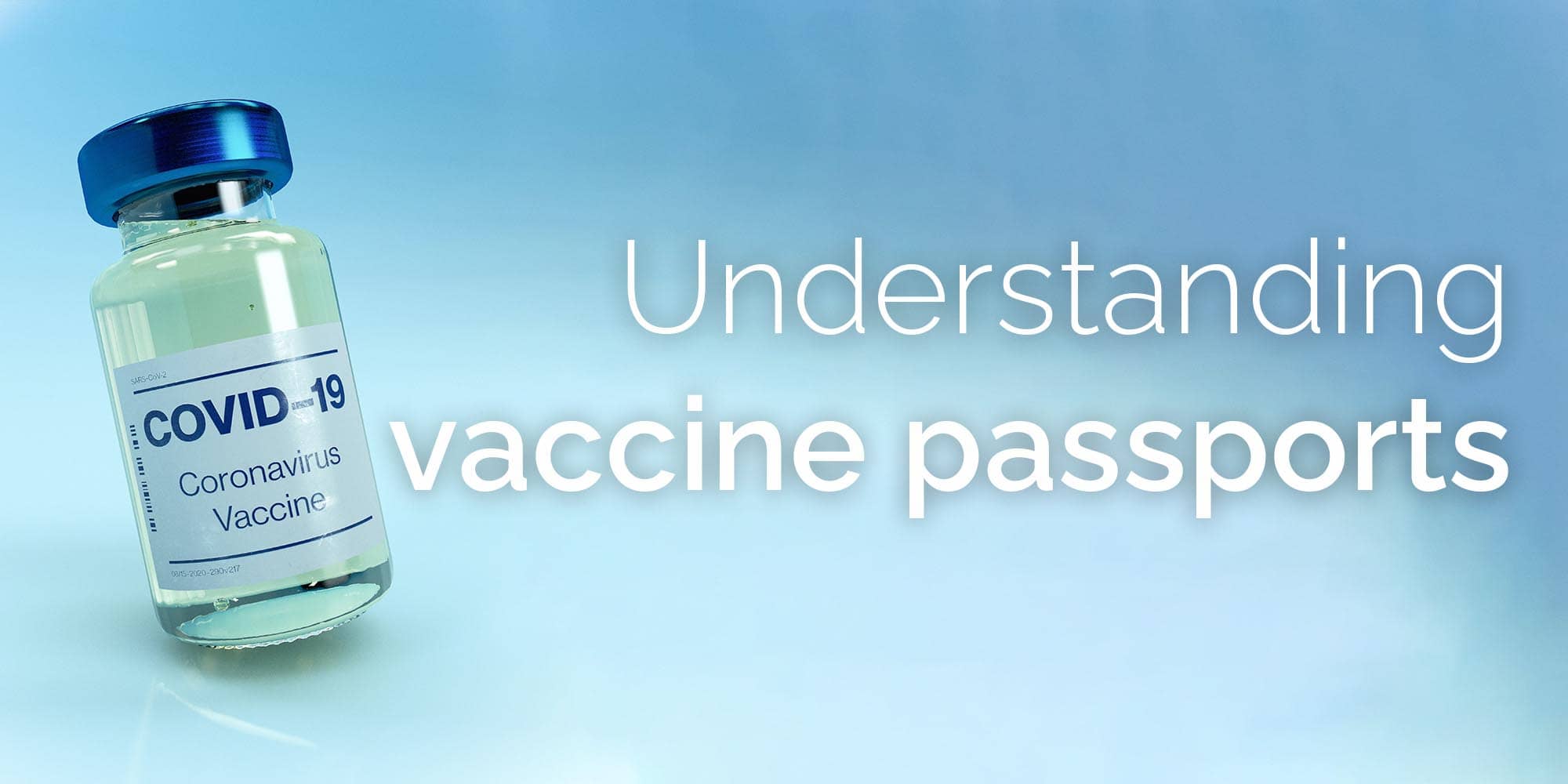 The information outlined below was last updated on 4 August 2021
When COVID-19 shut down borders in early 2020, the travel industry was forced to navigate what was quickly coined an "unprecedented event". Now, more than a year on, as we begin to imagine a post-covid tourism industry, we are yet again navigating a never-before-seen experience: the restart of travel in a post-covid world.
As the global vaccination campaign ramps up, the reality is continuing to become clear: traveller vaccinations will be pivotal to the restart of tourism. Countries and continents are turning to covid passports and vaccination records as a way to surface this information. 
In this blog we outline the key differences in vaccination passports throughout the world so that you and your team can begin booking your travellers and managing their information with confidence. 

The universal COVID-19 vaccination passport
In theory, a universal passport would be the ideal solution as we prepare for a restart, however for a number of reasons this has not yet been a realistic option. A panel of experts brought together by the Asia Pacific Travel and Technology Industry Association (ATTIA) explained that data privacy, security, trust and finding common ground between nations would make it extremely unlikely for a single universal passport to be successful. Whether managed by a private technology company, or a governing body like the World Health Organisation, in reality it is highly unlikely that a monopoly approach would be trusted or accepted by the entire world. 
Additionally, one universal passport and the sensitive information held within it's databases would need to be tamper-proof, privacy-respecting, verifiable, authenticity-ensuring and extremely secure. Such robust software, unable to be exploited by malicious groups, may simply not exist yet. 
Despite the ethical considerations, the world mostly agrees that for tourism to restart, some way of reliably surfacing a traveller's vaccination status is going to be required. Spreading the sensitive information and putting the onus on individual governments (at least for now), appears to be the fastest way forward. 
How COVID-19 vaccine passports work
Due to the reasons outlined above, a number of countries have taken it upon themselves to create their own standardised COVID-19 vaccination passport for their citizens. These passports are typically either digital (accessed via a mobile app) or paper. The passports are being used in a variety of settings, including entering those borders that have partially reopened, and accessing public gatherings and large scale events where organisers have deemed it necessary to have a vaccination. 
With some countries lagging behind in their vaccination campaign, the roll out of vaccination passports is still highly sporadic between countries. 
Continue reading to see a break down of the approaches currently in use by a number of key countries. 
United Kingdom
The United Kingdom's National Health Service (NHS) launched it's COVID-19 vaccine verification system called NHS COVID Pass in mid-2021. The pass is available to those aged 16 and over for international travel and requires the full dose of a UK approved COVID-19 vaccine. Those that have had a positive PCR test for COVID-19 and are now recovered (within the past 6 months) can also get the NHS COVID Pass. 
The NHS COVID Pass comes in both digital and paper versions, however the paper version only verifies vaccination and does not show a persons COVID-19 test results. For that reason, there is a significant advantage in opting for the digital version when travelling internationally.  
Most countries that have announced they will accept fully vaccinated British travellers quarantine-free have said that they will accept the NHS COVID Pass on entry into their country, this includes most of Europe. At the time of writing this, however, there were still a number of countries which have not yet approved the NHS COVID Pass as official verification, including Germany. For those that have not approved the COVID pass, they have also not outlined alternative verification options, indicating that they are not yet accepting British travellers.
Name

NHS COVID Pass

Formats available

Digital app and paper version

Accepted vaccinations

Any vaccination currently approved the the UK government and being administered in the UK




Learn more

Available to those that have recovered from COVID-19, regardless of vaccination status (i.e. assumed immunity)

Yes, if positive PCR test within the past 6 months and self-isolation period complete. 

Accepted for International travel?

Yes, by selected countries

Minimum age

16 for international travel

18 for attending domestic mass events

Cost

Free

European Union
One of the closest to a 'universal' approach, the European Union has rolled out an EU vaccine passport to all 27 member nations and Switzerland, Iceland, Norway and Liechtenstein. Similar to the United Kingdom's approach, any citizen or resident of these nations can download the passport or obtain a paper version. 
Anyone holding an EU Digital Covid Certificate should, in principal, be exempt from testing and quarantining when crossing into the border of a participating country. Countries outside of the European Union, such as the United Kingdom do not appear to be accepting the ​​EU Digital Covid Certificate (yet), instead adhering to their traffic light system for outlining quarantine requirements for incoming travellers. 
Name

EU Digital COVID Certificate (formerly called Digital Green Certificate)

Formats available

Digital app

Accepted vaccinations

Any COVID-19 vaccine is accepted




Learn more

Available to those that have recovered from COVID-19, regardless of vaccination status (i.e. assumed immunity)

Yes, if recovered from COVID-19 or received a negative test result. Negative test results are only considered valid for 72 hours for PCR tests, and 48 hours for rapid antigen tests. 

Accepted for International travel?

Yes, within the EU and Switzerland, Iceland, Norway and Liechtenstein

Minimum age

Available to any children over the age of 6  (under 6 are exempt from travel related testing). 

Cost

Free
United States
The United States Center for Disease Control and Prevention (CDC), provides everyone that receives a vaccination in the US with a physical vaccination card. The card outlines the vaccine received and the place and date it was administered. Due to the cards being only available in a physical paper form, they are easily faked and are known to be sold illegally online. For now, this paper card is the best proof of vaccination a US citizen has for providing proof of vaccination and it is accepted for incoming travellers in some counties, such as Iceland. 
Due to its obvious downfalls, it is expected that some countries will not accept the CDC's COVID-19 vaccination card as valid proof of inoculation once more borders reopen and travel beings to flow more steadily. Experts explain, "Airlines and airports around the world are increasingly turning to digital identity and biometrics to verify identities more quickly and accurately."
As of writing, the United States of America does not currently have a digital national covid vaccine passport app for use when travelling, with President Joe Biden announcing there are no plans for a national app and that it is the choice of individual states to introduce an app. Four states have taken that challenge on, with California, Louisiana, New York and Hawaii all introducing COVID passport apps. Three more states (Oregon, Colorado and Illinois) are currently constructing apps, and the rest have either not commented on the matter or banned the practice of a COVID passport in their states. 
Name

COVID-19 Vaccination Record Card

Formats available

Paper

Accepted vaccinations

Any vaccine currently approved for use in the USA




Learn more

Available to those that have recovered from COVID-19, regardless of vaccination status (i.e. assumed immunity)

No

Accepted for International travel?

Sometimes

Minimum age

12 years (Pfizer-BioNTech vaccine)




18+ years (Moderna and Johnson & Johnson's/Janssen) 

Cost

Free
Future technologies
The ethical implications, including need for data sovereignty means it's highly unlikely that nations are going to be coming to gether to innovate on this space together anytime soon. This has opened the door to private corporations rising up to the challenge. 
Most notably in the private sector, the International Air Transport Association (IATA) has launched IATA Travel Pass, a secure mobile app that integrates with their existing Timatic network. Travel Pass helps travellers to store and manage their verified certifications for COVID-19 tests or vaccines. It is currently being trialed by a number of airlines including Emirates, Singapore Airlines, Air New Zealand, and British Airways.  
The World Health Organisation has established a working group for outlining some key international standards that will likely be used to inform future vaccine passport developments in both the public and private sectors.


Want more certainty about when your business is going to feel the impacts of the rebound? Dive into our blog on using a data driven approach to take control
Vaccines are now being administered worldwide, this blog explains how this will impact your travel business, and what to look for in terms of reaching 'herd immunity' levels
Recording your traveller's vaccination details are going to be more important than ever. Download our free CRM checklist to discover other key considerations when preparing for the travel rebound