Travel for good: Why travellers want a tour operator that makes a difference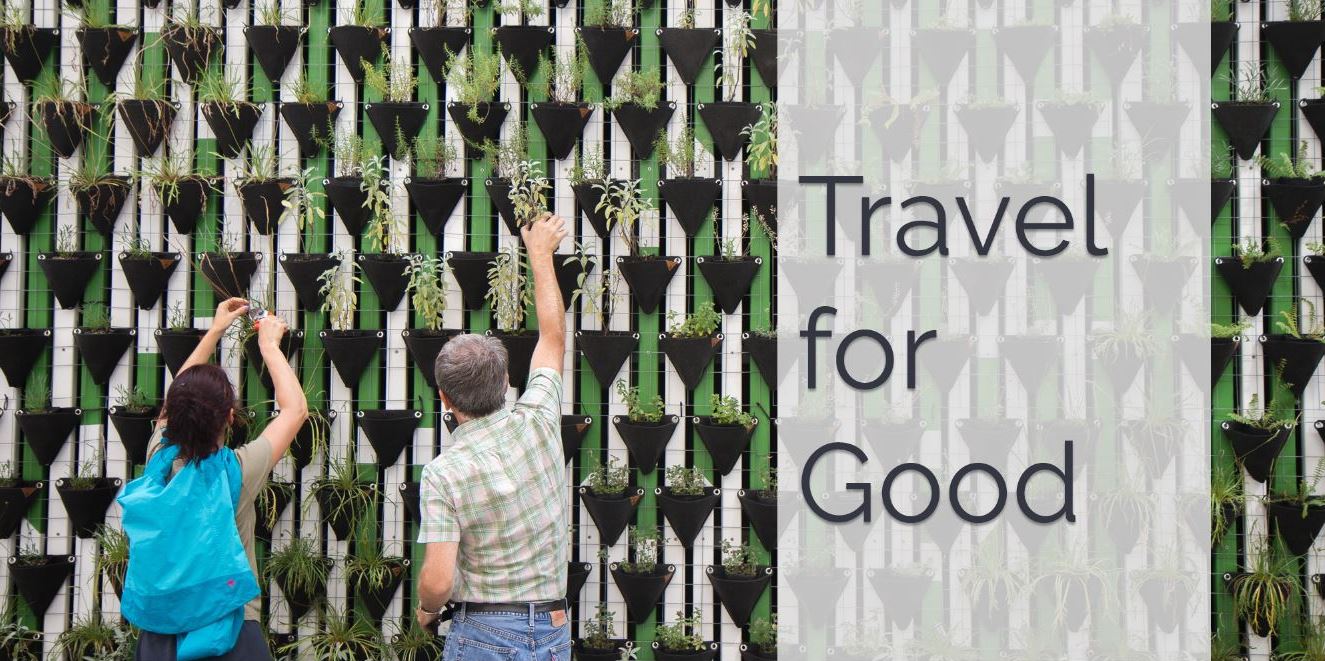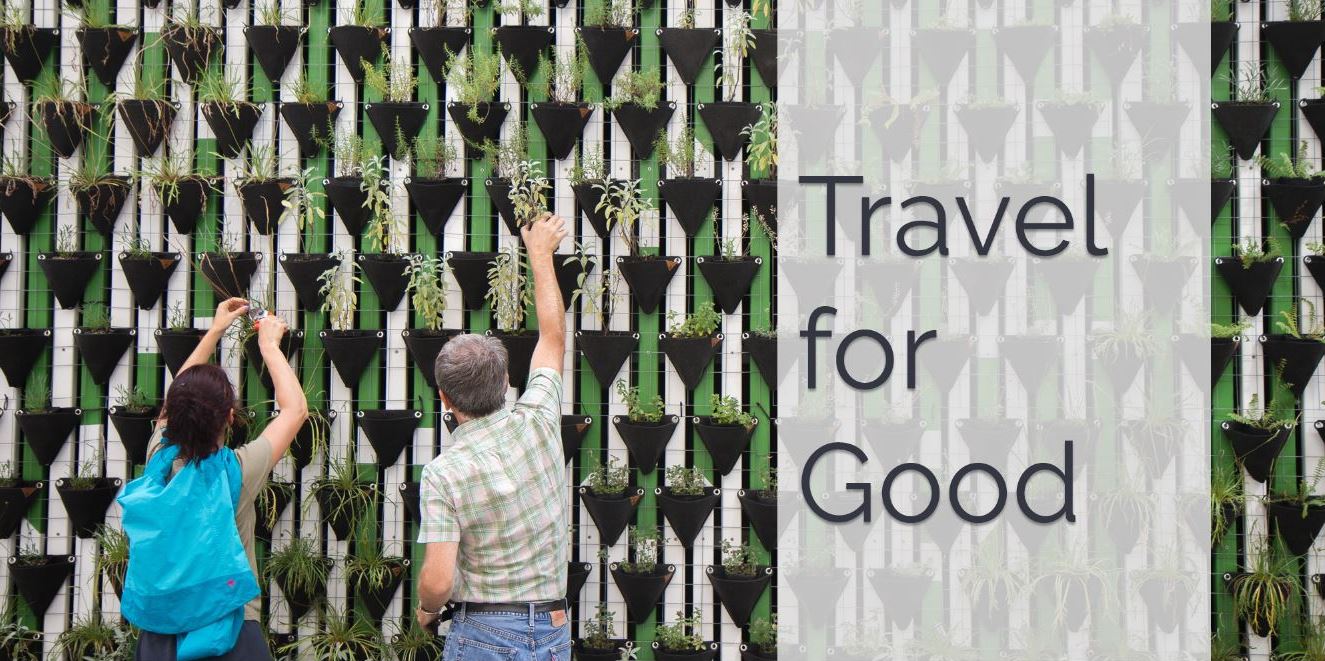 Travel philanthropy, corporate social responsibility, community outreach…whatever you call it, finding ways to give back is important and doing so can help your tour operator business in many ways. In this blog, we explore just what 'giving back' looks like for tour operators, we uncover why it's so important and how you can make a change for good.


Formally referred to as Corporate Social Responsibility, the act of 'giving back' to a cause that is meaningful to your business is a widely accepted practice worldwide. Its technical definition is "a business approach that contributes to sustainable development by delivering economic, social and environmental benefits for all stakeholders." While this sounds somewhat clinical, the reality is that giving back can be an extremely fulfilling activity for you, your staff and the people you partner with.
Tour operator companies often have the unique advantage of being very close to a specific community or environment, often these communities are also remote to the general public. These places are not only wonderful destinations to explore, but they also offer an opportunity for your business to actively give back and make a real difference, economically, socially or environmentally


Whether you establish a community outreach programme or endeavour down a path towards environmental sustainability, a 'giving back' initiative will ultimately enrich the destinations you design itineraries for. Not only is this an impactful way for your business to increase the longevity of the places your customers visit, but it's also a wonderful way to build rapport with the local communities that your business interacts with on a daily basis.
A fabulous example of a tour operator company enriching their travel destinations is Inala Nature Tours. In addition to their many environmental initiatives, this Australian tour operator has established the Inala Foundation which exists to help protect, preserve and enhance the wildlife at their nature reserve. Read their story


Consumers are more socially conscious than ever before and this is partly due to the growing impact that millennials are having as they enter the workforce. For individuals with a cause close to their hearts, there really has never been a better time for action to be taken.
Today, over a quarter of the world's population practice a meat-free or reduced meat diet, global sales for electric vehicles increased by over 70% between 2017 and 2018 alone, and charitable giving is at an all-time high. With all that being said, the reality is that many movements will remain futile without companies getting involved; for example, it's estimated that over 70% of greenhouse gas emissions are related to businesses. Even if all individuals completely minimise their carbon footprint, climate change is still inevitable if businesses do not get involved.
So that's where you come in. Your tour operator business is in a uniquely powerful position to be a changemaker. With a wider reach, you can do exponentially more for your chosen cause than any individual could.  Not only is it empowering to have the potential to be truly impactful, but it's also a fabulous way to build alliances with your current and future customers, many of whom will be individuals that are also passionate about seeing change for good. These customers may also want to get involved, donate to or spread the word about what your business is doing.
Amani Afrika specialises in creating luxury itineraries in East Africa. Based in Tanzania, each year they find a different group within their local community to help make their lives a little bit better. It's a cause close to the heart of their founder, Godwin Temba, who lives by the motto "there is always a way". In 2018, Amani Afrika delivered 1,200 hygiene kits to girls living in Rural Africa that did not otherwise have access to sanitary pads. Read their story.


The concept of brand is no longer limited to traditional visual identifiers such as a logo, colour palette and font. Your tour operator brand is both how your company manifests visually, but most importantly how it translates in the minds of your target customers; aligning your brand with a cause is one of the most powerful things you can do to establish your company's identity.
In an age of social responsibility, some people are passionate about animal rights, some about climate change, and some about community wellbeing; there is no right way to change the world, but every bit matters. Most consumers have at least one cause they feel passionately about; if you are able to identify those trends amongst your target market and align your company with those values there is evidence to suggest that your brand will be more likely to win business when compared to a competitor that does not actively contribute to a cause. The fact that 73% of those aged between 20 and 40 are willing to pay more for sustainably sourced products is a fabulous example of just how powerful 'giving back' can be both for your community, and for your business.



While it's important to consider your customer's values when deciding what cause you want to invest your time, energy and resources in, it's even more important to ensure you have the right intentions. Consumers are savvy, and companies that are seen to be giving back with the obvious intention of increasing profits don't typically bode well in anyone's eyes.
A great example of a company seeking the buzz associated with corporate social responsibility with the wrong intent is the Volkswagen emissions scandal. In 2015 the car manufacturer was selling diesel vehicles that promised significantly lower emissions; a marketing effort to appeal to the environmentally conscious consumer. It eventuated that the low emission diesel engines were actually fitted with devices which would intentionally lower emissions only when a vehicle was undergoing emissions testing; the rest of the time, the diesel vehicles did not offer any of the advertised environmental benefits.


The general rule of thumb here is to choose a cause that means something to you. If you and your team believe in the importance of your initiative then it is unlikely you will fall down the path that Volkswagen did in their conquest to profit.
As a tour operator, it's also important to choose a cause that specifically relates to your business. If you're participating in community outreach, partner with a community located in the same area that you send your customers to. If you choose to establish a sustainability initiative, find specific ways your company can restore and enrich the environment that your itineraries showcase.
A wonderful example of a tour operator business that is committed to a cause close to them is Travel Pioneers. This wonderful tour operator crafts luxury itineraries to Costa Rica, Panama, Colombia, Guatemala and other South American destinations. As well as partnering with local not-for-profit organisations such as Coffee Kids and Operation Rich Coast they also work to clean up the local beaches of the destinations they sell itineraries to. Read their story


The reality is that running a travel business is time-consuming. As a tour operator, you are constantly somewhere in between designing itineraries, dealing with suppliers and servicing your customers. Initiatives like the ones described in this article often sound like a great idea, but the prospect of actually making them a reality seems far too time-consuming.
Thankfully for you, there are tools that have been created to help lighten the load for your team by taking care of some of the heavy lifting that is so often synonymous with being a tour operator. Tour operator software is designed to automate the tedious and monotonous tasks that can otherwise take hours. For many travel companies, it's software like this that shaves hours off the itinerary creation process.
It's also important to remember that you can also start small. Yes, some companies establish large scale initiatives, but there's also something to be said for making small pledges in the name of your chosen cause. At Tourwriter we have pledged our commitment to sustainable tourism through our local tourism industry body, we also always aim to recycle wherever possible and donate to causes that our customers are spearheading such as the Inala Foundation and Amani Africa's 'Day For Girls'. It's small conscious acts like these that help travel businesses continue to lead the charge in making a change for good.