How tour operators can enhance the customer journey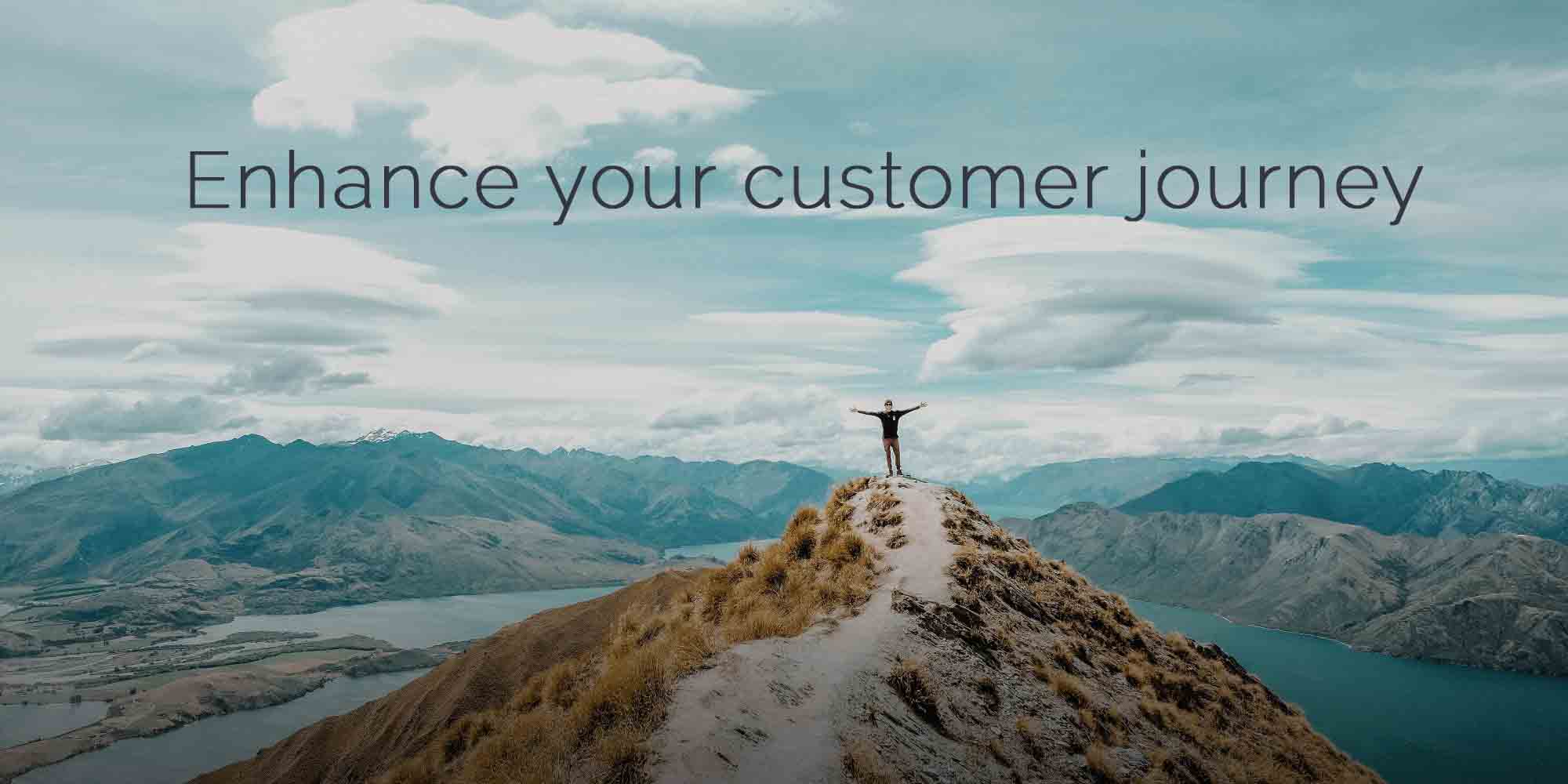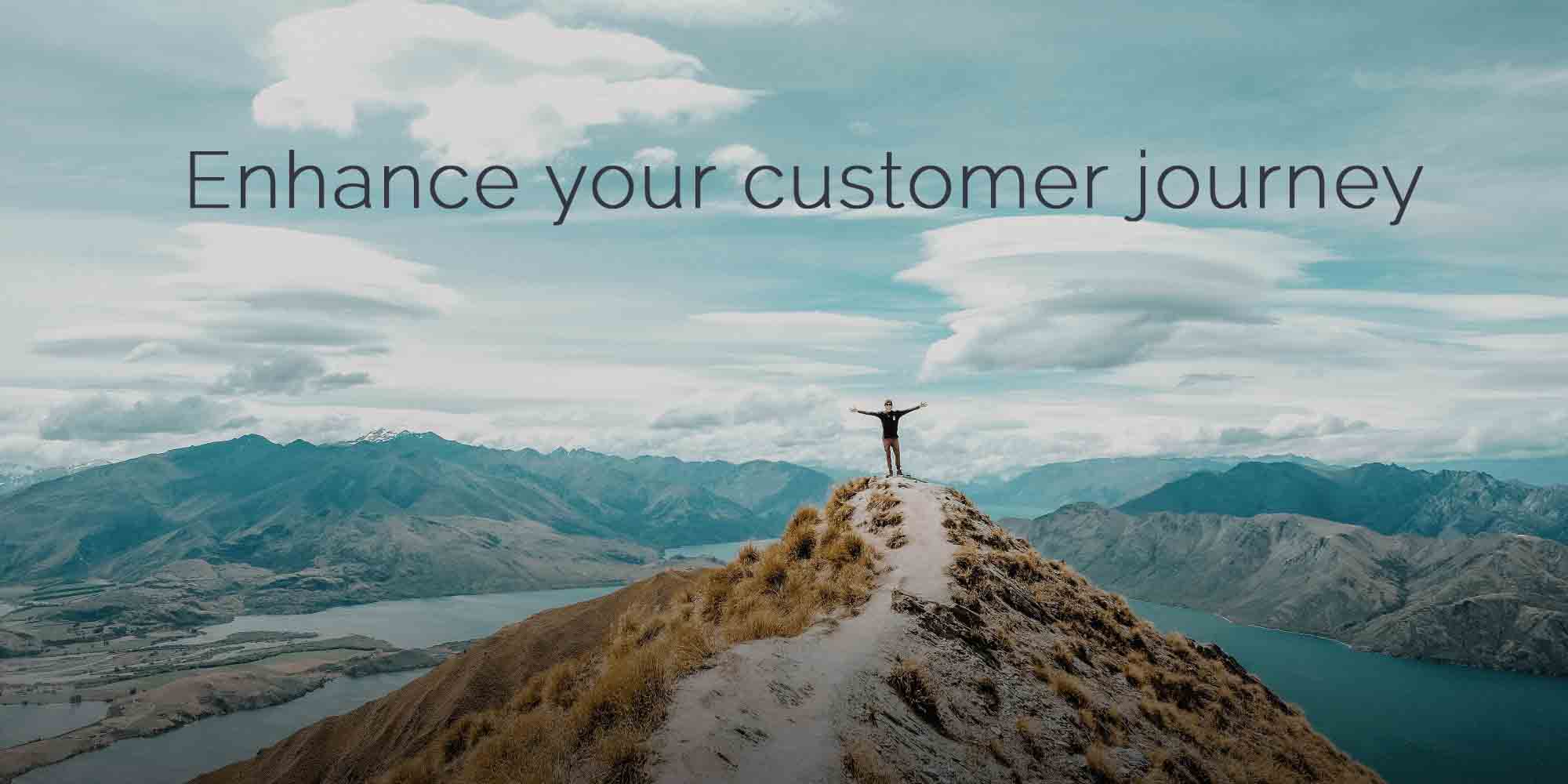 While a bad customer service experience can have lasting negative impacts on your business, positive experiences can create loyal advocates for your brand for years to come. In previous blogs, we've explored different tools and techniques your team can use to delight their customers. This time around we are taking a step back and looking at the customer journey as a whole. How the journey begins, how to keep your customers coming back for more, and what steps you can take to enhance the entire customer journey.


It's important for any business to ask themselves the question: How are my potential customers going to know my business offering is right for them? As travellers begin the journey of planning their dream trip they'll likely be overwhelmed by the abundance of tour operators in the market, all offering similar experiences, but with their own unique twist. For a traveller, it can be frustrating spending time searching for the perfect match only to find out that a company is not quite right for them. Make that decision process simple for your customers right from the very beginning and they will be more likely to choose you!
When it comes to identifying and targeting the right customers, your business's brand holds all of the power. More than just a logo and colour palette, your brand is everything that your company embodies. From the type of language your travel agents or travel designers use when talking to current and future customers, all the way through to the values and culture that you present to the world. Align your brand with the types of customers you want to target and the fit will feel effortless.
Establishing your brand isn't just about making your own decisions either. Take the time to really learn about the type of customers you are wanting to work with. Who is your business likely to attract? How can you tailor your offering to suit that demographic better? An easy way to do this is by utilising data you have stored from previous customers. Customer Relationship Management software is a quick and easy way to discover trends and interests that past customers shared. The insights from this can help inform the way your craft your brand so that it aligns with your target customers.


Customer service is all about giving your customers the best experience possible. This starts with their initial interaction with your business – your website. First impressions last, Having a clear and well-designed website (from both a visual and user experience perspective) often makes all the difference. Something as simple as being easily contactable through your website will establish that your business is professional, helpful and easy to work with. Giving you a great start to your relationship.
This uncomplicated experience should continue throughout their customer journey. Answer and return calls on time, reply to emails precisely to avoid unnecessary back and forth, and above all be consistent with your approach. The effort that your business puts in will show your customers that you care about them and the experiences they are planning. Research shows that customers are quick to make a judgement call and leave a sale if they feel the customer service they have received is not up to scratch. Every bit of time and effort your business puts into maintaining amazing customer relationships is well worth it to make sure those customers keep coming back time and time again!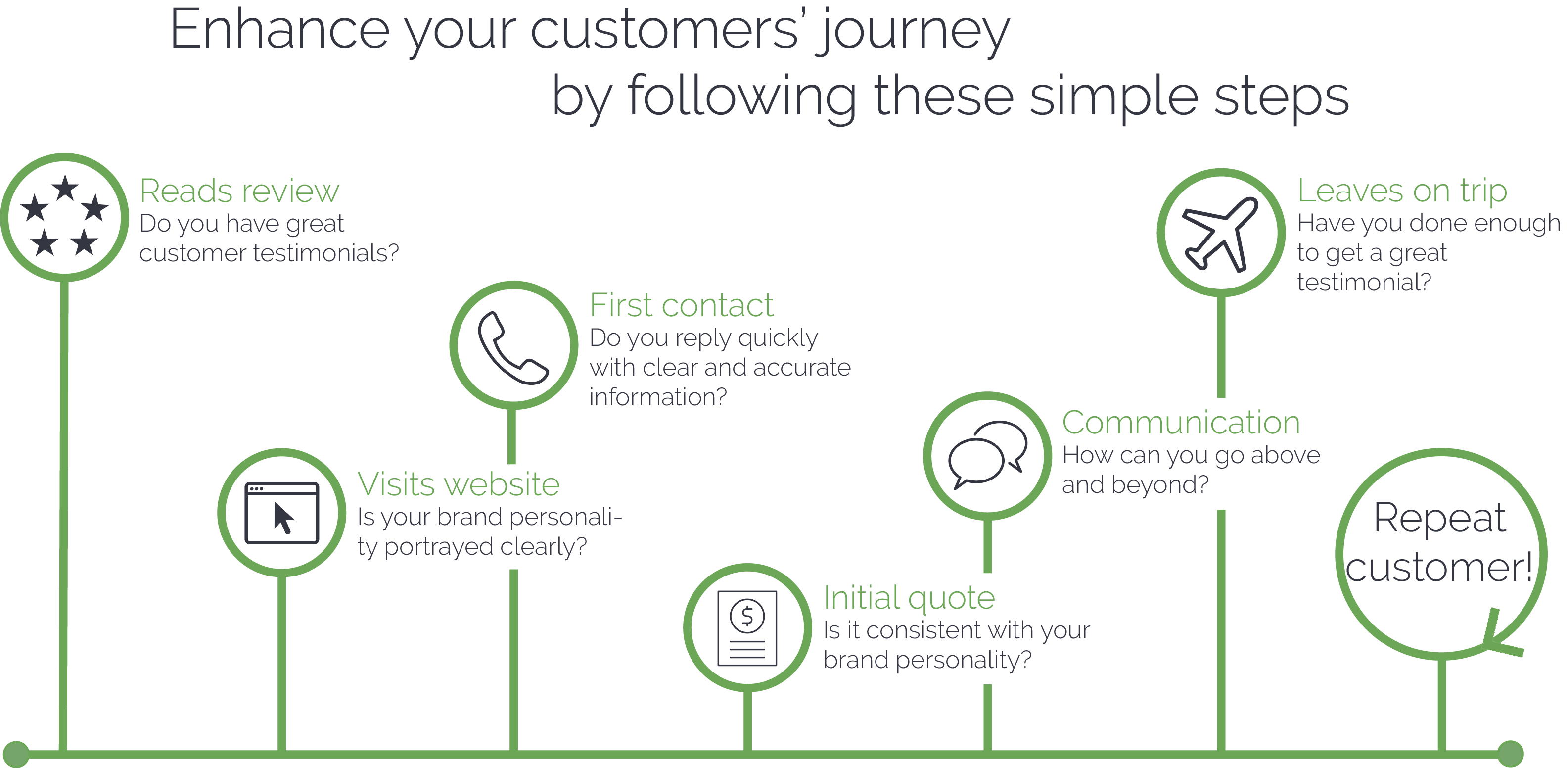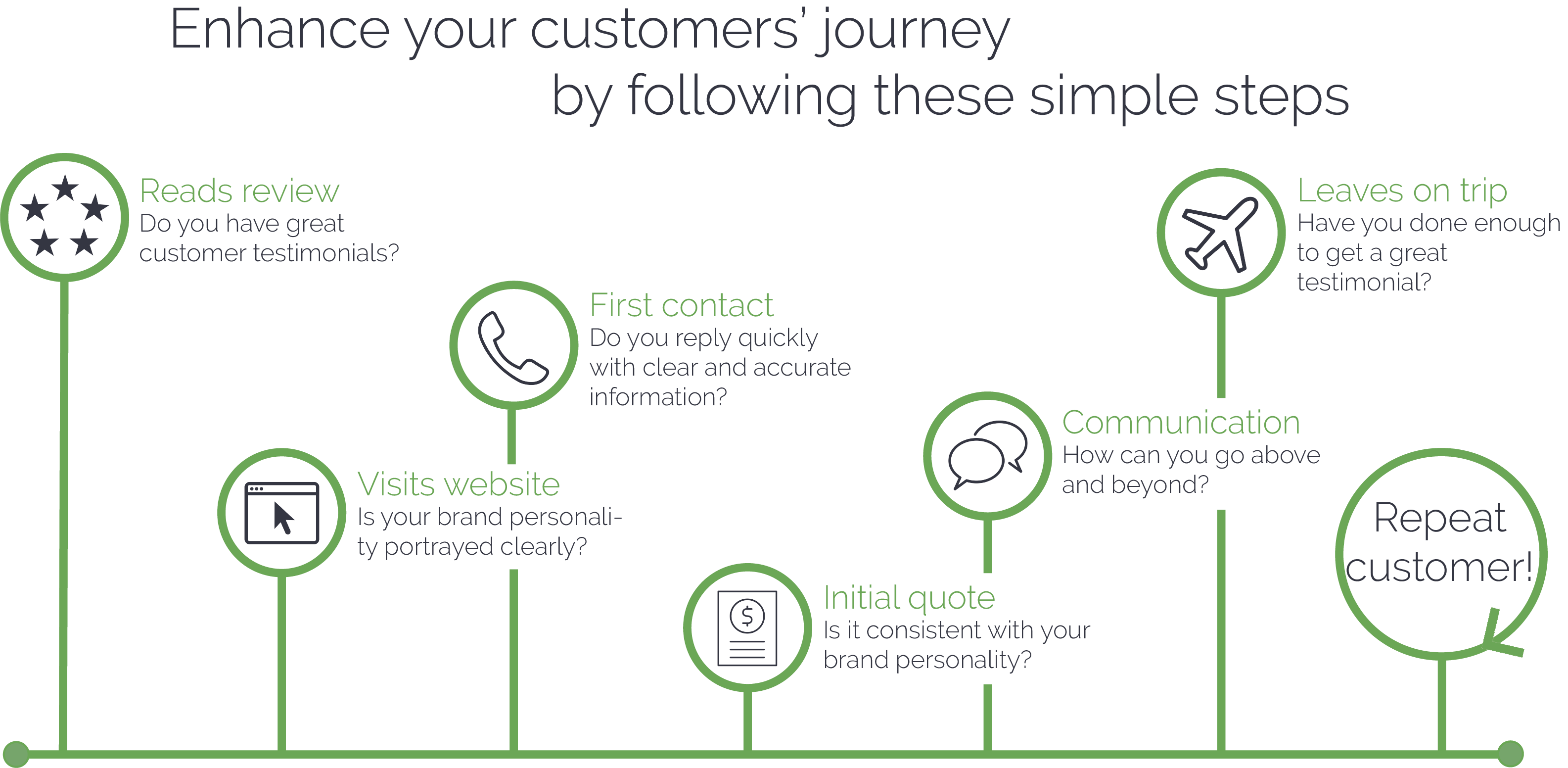 It's an unfortunate reality that most tour operators aren't going to ever have the opportunity to meet their customers face to face. It can be scary, but taking the long-distance leap of faith doesn't have to be difficult! Building rapport with your customers over the phone, email and even social media can be just as easy and effective for establishing relationships as getting to know them in person.
Start by keeping up a consistent stream of communication, reminding them that you are still there and engaged in the process. Remember, approach your communications with the 'brand' mindset we discussed earlier; think about how your customers prefer to communicate and meet them there. Some people don't like to talk over the phone and prefer to email, others utilise social media. Your willingness to adapt your communication style to suit them is just another reason your customers will be more inclined to want to work with you again.
Part of building a relationship with your potential customers is showing them that they can trust you to act in their best interest. This is where customer reviews and recommendations are absolute goldmines for your tour operator business. Featuring some fabulous testimonials on your website will certainly show potential customers from the outset the type of tour operator you are. Personal recommendations also speak volumes. People are more likely to tell others about their negative experiences than their good ones, therefore having a positive recommendation can be the difference between someone choosing your business instead of a competitor.


Using software to automate and structure your business practices doesn't have to mean that you have to lose the customer service and personal interactions you are known for. In fact, utilising great tour operator software in the right way will help you to make their experience with your business even better. Tour operator software should be designed to work alongside your business and enhance your everyday operations and tasks, leaving your team with more time to focus on building relationships and securing loyal customers for years to come.


Dive deeper into some more tips for great customer service
Our latest eBook explores how to use CRM software to your advantage
Learn more about customer retention and why it is important for growing your business.