What does the new face of luxury travel look like?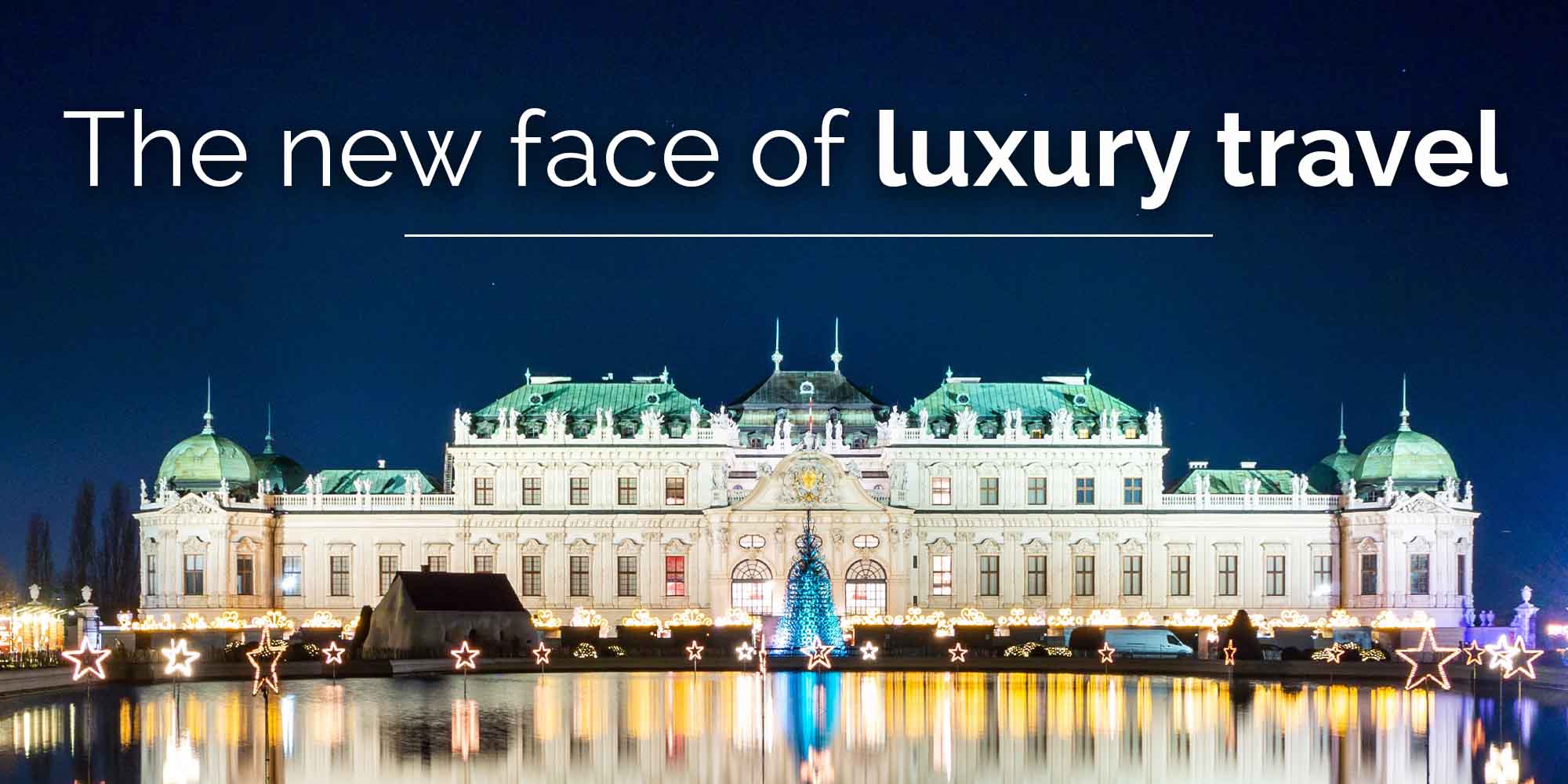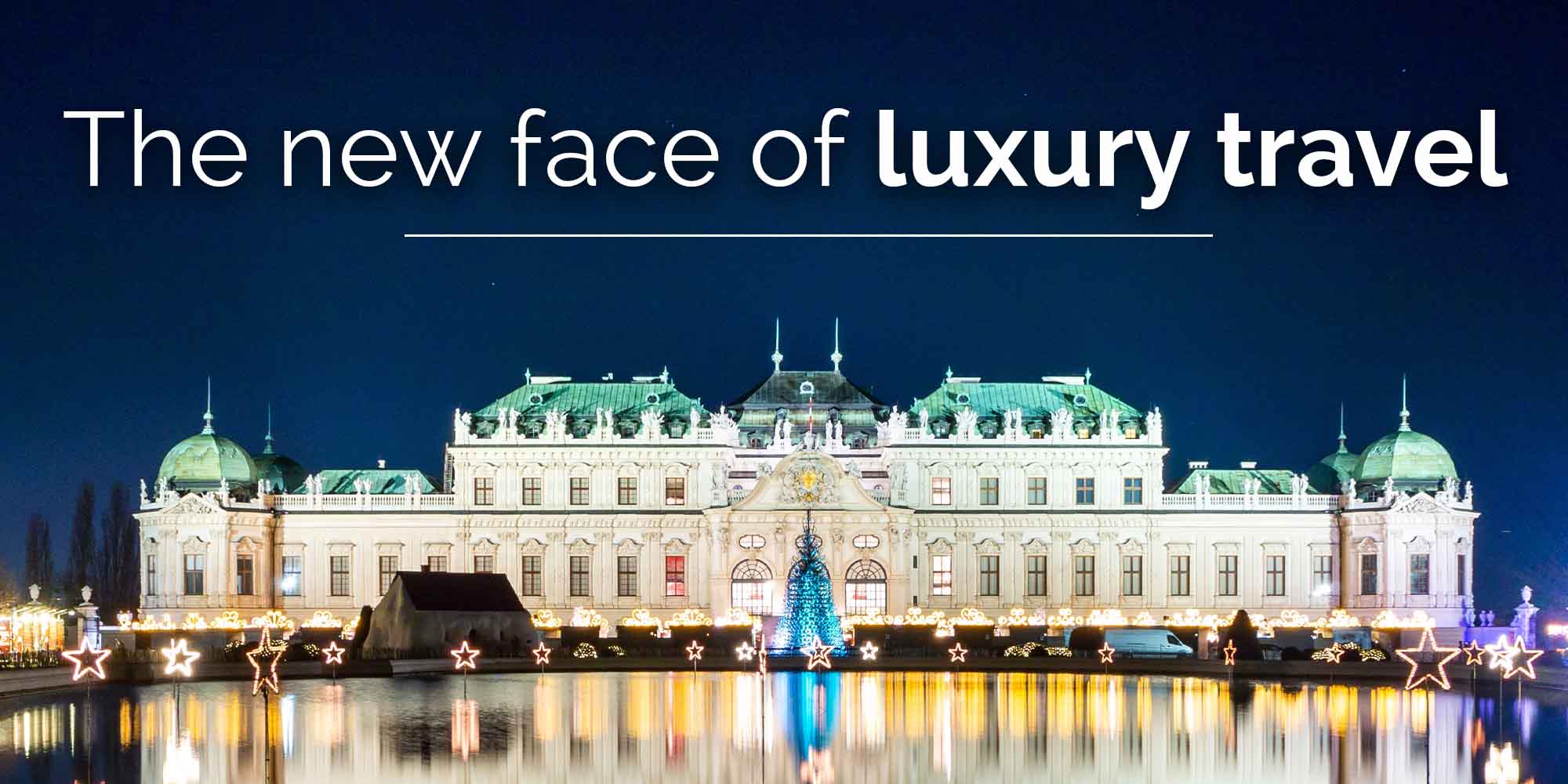 Historically, travel has always been synonymous with luxury. In the beginning it was first class tickets on ships, then it was access to commercial air travel. Today, luxury travel is a whole industry in it's own right…and it's continuing to grow.
In this blog we explore the interesting world of luxury travel, uncover how it's changing, why it's so lucrative for tour operators and most importantly, provide you with actionable tips so that your travel business can get immersed in this exciting and ever-changing market.    

While we once envisioned luxury travel experiences as extravagant resorts, high street shopping and exclusive spa retreats, luxury travel has now taken on a different meaning. Exclusivity now drives the luxury travel industry. With the prevalence of organised tours, thousands of people end up seeing the same places and having the same experiences time and time again. Luxury travellers are seeking meaningful and truly memorable travel experience brought to them by specialist travel experts who have carefully designed and curated an itinerary personally for them.
Luxury travel may be enjoying a birds' eye view of the countryside in a helicopter, relaxing in stunning exclusive lodges, or embarking on a luxury trek into a remote area. Often, luxury also goes hand in hand with private and remote with an added bonus of door to door service, along with gourmet food and stunning locations. Luxury travellers have the money to spend and they don't mind spending significantly more for exclusive, unique or lavish experiences.
What is surprising to many is that more often than not, luxury travellers are, seeking simplicity. Time is precious to most luxury travellers and they want the assurance that every single one of their needs will be taken care of, from start to finish. For a luxury traveller, a perfectly executed itinerary is preferential to an extremely intricate one where the small details are overlooked. Not only that, they are willing and able to pay for convenient, exclusive and memorable experiences.  They want their luxurious holidays to be effortless, meaning tour operators servicing this market need to have specialist knowledge, attention to detail and the ability to delight their travellers. This makes a luxury traveller a perfect match for tour operators specialising in highly customised, tailor-made experiences.
Additionally, luxury travellers are much more likely to use a tour operator than any other demographic; not only because their professional lives typically take up so much of their time, but because they truly value expert knowledge.

Affluent people from all around the world are changing what it means to travel luxuriously, and more and more people are seeking this way of travelling. This is in part due to travel becoming more accessible on a whole. In the past, high-end hotels and resorts, first or business class plane tickets, and 5-star restaurants were very much reserved for the top tier of affluent travellers. These experiences, although not necessarily commonplace, are now available to a wider range of people. Whether your tour operator business specialises in the top tier of luxury travel or a broader demographic, the luxury travel market has plenty to offer, and it's an excellent business investment. In fact, luxury travellers spend 6 times as much as the average consumer per year.
Luxury travel is expected to generate USD $1,154 billion globally by 2022, accounting for 20% of all travel spending. According to Amadeus Travel Intelligence, the luxury travel market growth between 2011 and 2015, exceeded that of the travel market overall. With no sign of growth slowing down, what was once considered a niche, luxury travel can now be considered a fully functioning market in its own right. Sound tempting?

As a tour operator creating travel experiences for luxury travellers, you have an exciting opportunity to hone your creativity and to harness your passion for designing and curating unique trips. With luxury travellers, the world is your oyster and budget usually isn't a barrier; no dream is too extravagant, making it a fabulous opportunity for tour operators to fully explore the creative side of travel design.

Luxury customers expect their carefully selected travel designers to organise an outstanding experience, meticulously planned from start to finish with excellent service throughout. As an inbound tour operator or DMC you are often relying on your suppliers to help you deliver on this level of service. Visiting these suppliers yourself is usually the most effective way to determine that their offering is in line with the level of service and exclusivity you and your customers expect. Furthermore, being able to reassure your customers that you have personally vetted your suppliers will demonstrate that you are serious about making their experience nothing short of perfect.
If personally vetting some or all of your suppliers is not possible, using customer feedback and reviews are other ways to keep track of the quality of your suppliers. Once your customers return from their travels, ask them to provide feedback about their experiences. It's worth your while to consistently re-evaluate your go-to luxury travel suppliers and be on the look-out for new ones to make sure that you offer the best of the best! If you're using tour operator software you should be able to easily add and remove suppliers, ensuring your database comprises only the very best suppliers that you want to align your travel brand with.

For any tour operator, it's important that the customer service experience you offer is top-notch. However, this is even more crucial for luxury tour operators. Luxury travellers are after the best and most meaningful travel experience possible, and they have the motivation and money to go elsewhere if they aren't getting it. Learn more about how to delight your luxury customers with next-level customer service here.

As a tour operator, your brand and the professionalism that your business portrays plays a large part in your effort to break into the luxury travel space. Discovering and partnering with luxury suppliers, tailoring each itinerary to your customer and taking time to find the hidden gems in each region you sell are all important.  Ultimately, aligning your brand with the luxury travel space will help you to attract those exclusive customers.
A big part of this is optimising your digital strategy to show your customers that your business embodies the quality and value synonymous with the luxury tailor-made experiences they are seeking. Make it easy for luxury customers to find you. First impressions last, so make sure your website clearly represents the quality of your offering. Fill your Instagram account with spectacular images that will inspire your customers to choose you. Often, luxury travellers are strapped for time, and in search of someone to take care of the work for them. Taking the time to demonstrate at first impression to your potential customers that you are the right match for them, will go a long way in getting you more leads and selling more tailor-made travel.

Luxury travel communities now make it even easier for travellers seeking unique experiences by connecting them to the very best luxury tour operators. These communities usually hand pick members, so developing your luxury brand is a must, to be noticed and ultimately included by these communities. Becoming a member or an associate will raise your business up and give your prospective customers assurance that your business is, in fact, one of the best.