Conde Nast luxury travel fair 2016 London
Tourwriter's Head of Marketing, Jason Bragg, recently attended the Conde Nast Luxury Travel Fair held in Olympia, London. While there Jason was delighted to catch up with Tourwriter Clients, Pomegranate, who create Tailor Made Israel Tours, and UK-based company, New Zealand In Depth.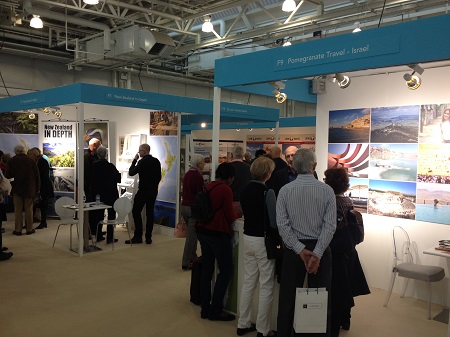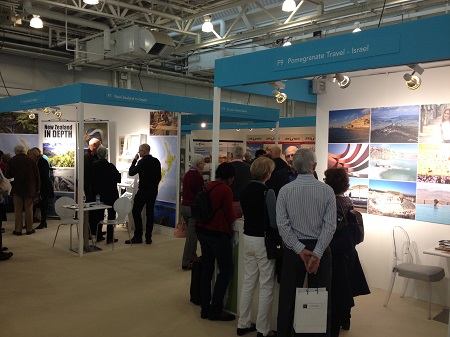 Founded in 1909, Condé Nast is an American mass media company that today attracts more than 164 million consumers across 18 brands and mediums. The Conde Nast Luxury Travel Fair brings together the finest travel experiences, by some of the best in the industry. This is a consumer show that ensures attendees are able to discover tailor-made, awe-inspiring, high-end holiday escapes and experiences.
This Luxury Travel Fair provides an opportunity to meet travel experts from every corner of the globe, to discover carefully selected luxury accommodation and to learn about new destinations. All dedicated to truly satisfy the needs of discerning and experienced travelers.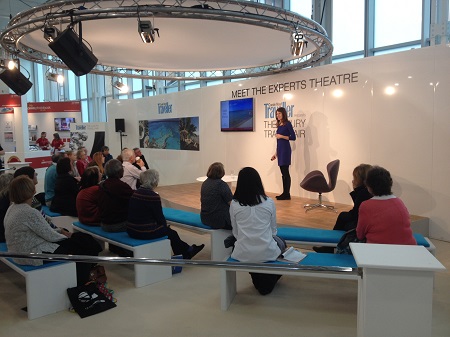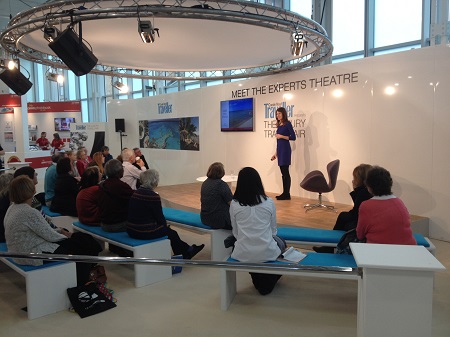 Hannah Blustin, Founder and Managing Director of Pomegranate Travel, was amongst the small group of Expert and Celebrity Speakers. Having studied Philosophy, Politics, Economics and Commercial Law at either Oxford or Cambridge, prior to a successful career in Investment Banking in London, Hannah's knowledge is understandably broad. Since meeting her Israeli husband, Hannah has returned to her greatest passion, travel. Hannah is constantly inspired by the spirit of innovation and entrepreneurialism she has found in Tel Aviv, the base for Pomegranate Travel. Her 40-minute talk captivated the audience, inclusive of Tourwriter's Head of Marketing.
Despite being Hannah's first time at a Conde Nast Luxury Travel Fair, the Pomegranate Exhibit was sought after by buyers, keeping two staff extremely busy over the three-day event.
Paul and Sally were also very active on their New Zealand In Depth Exhibit. It was well over an hour before Jason could catch either of them, such was the demand for their time by interested buyers.
For those wanting to travel in style to some very special places, make sure next year's Conde Nast Travel Fair is in your diary.