Tourwriter appoints Glenn Campbell and Pierre Malou as co-CEO's to lead the company towards further growth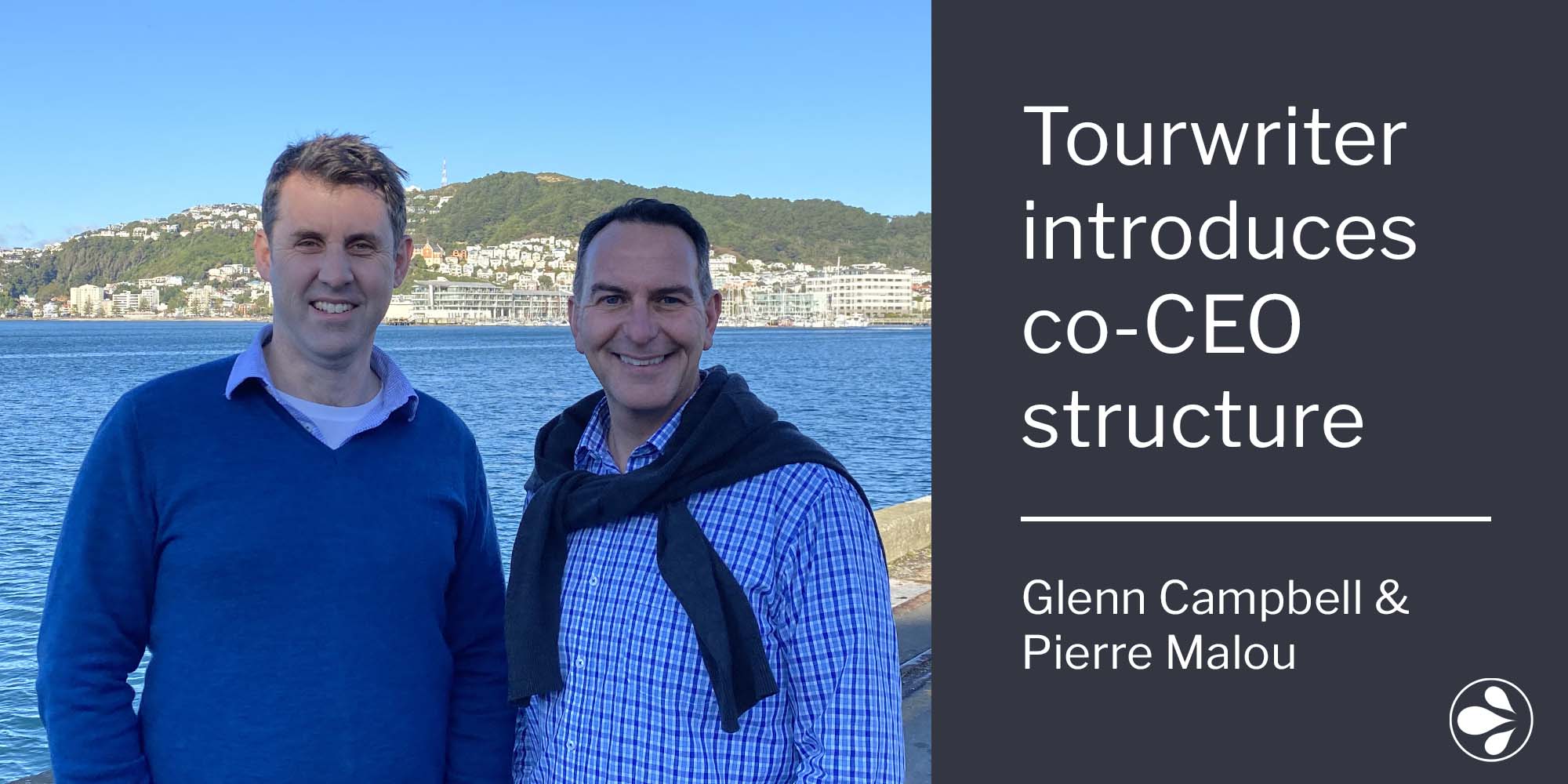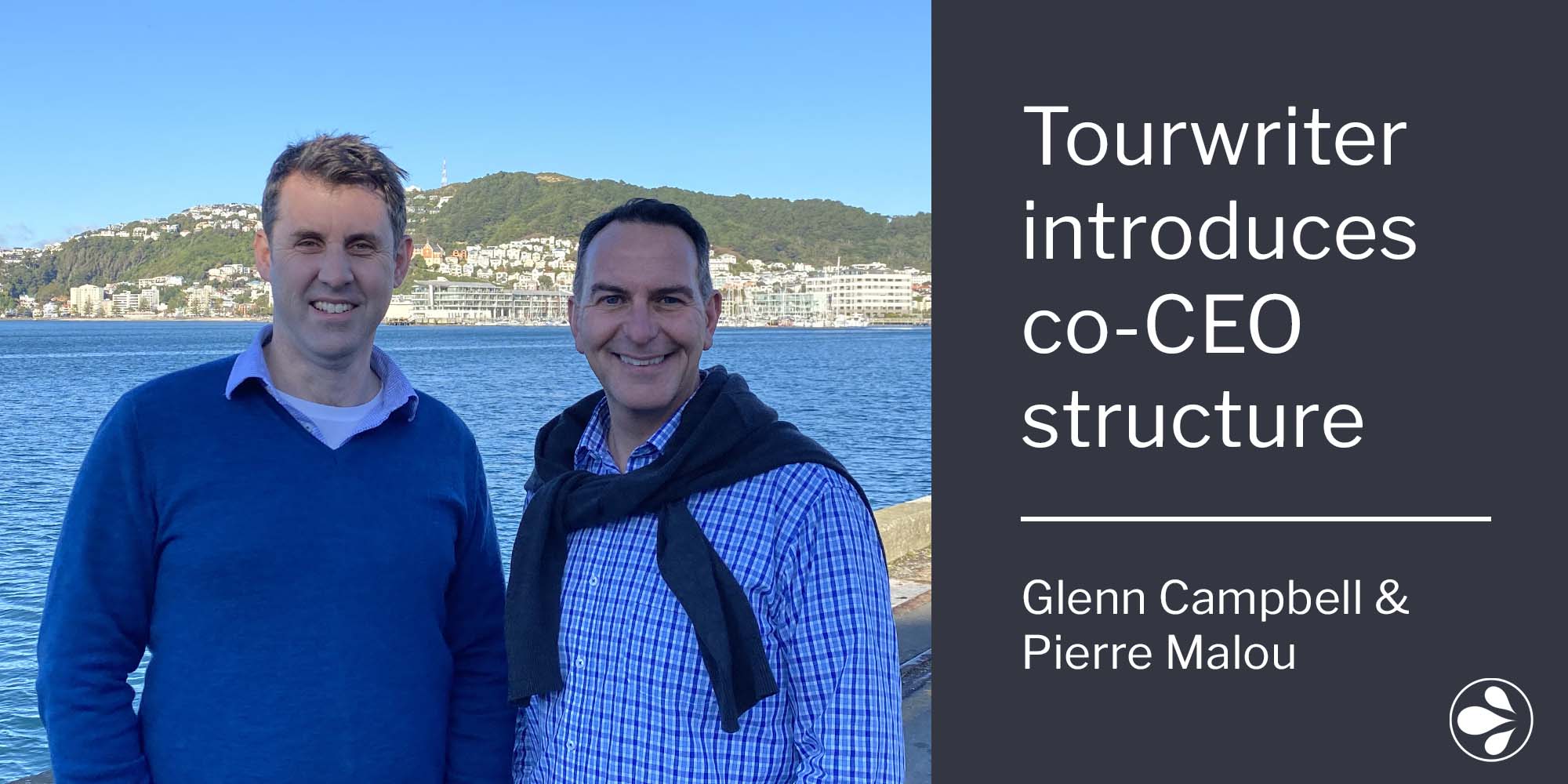 Tour operator software company, Tourwriter, have announced a new leadership structure, with Glenn Campbell and Pierre Malou taking on a co-CEO partnership. Malou, with a strong background in sales, marketing and business acceleration, will be focussing on the growth and operational excellence of the company. Campbell will apply his wealth of tourism, technology and financial knowledge to the product, research and development and continued financial excellence of Tourwriter.
Adopting a co-CEO structure is a decision that Tourwriter believes will benefit their customers. "This dual leadership enables us to continue innovating and providing travel designers with the quality products and services that they have come to expect from Tourwriter, while positioning us to continue to grow when travel resumes" said Tourwriter Director, Serge Van Dam.
Malou believes in the need for the global tourism industry to be willing to be agile and make changes to their business where possible, commenting "with the impact of COVID-19 in mind, we want to emphasise that all of us in the industry need to sharpen our focus and work collaboratively. It's undeniable that travel is going to change, and it's important that the industry changes with it – rather than get left behind. Our dual leadership structure will allow Tourwriter to be innovative and adaptive, we are changing with the times and readying ourselves for continued growth. We are excited to continue providing innovative and powerful software products that allow our customers to succeed in creating exceptional travel experiences" finished Malou.
It's clear that COVID-19 is significantly impacting the global tourism industry. Campbell and Malou are steadfast in their belief that the tourism industry and businesses within it will be able to thrive once again. "In the past we've seen how the industry has been impacted by other pandemics, recessions and political instability, but it's evident that the tourism industry is resilient and is excellent at bouncing back from these events," said Campbell. "People around the world will want to travel again as soon as they can and tour operators need to be ready for when demand inevitably returns," finished Campbell. Both feel the time is right to take advantage of the significant disruption in the industry to re-imagine the way that tour operators work, and currently have a special project underway to enable this to happen. They are hoping to announce more on this initiative in the coming months.