6 Steps to Social Media Greatness
Tourwriter Is Going Social. These Are the 6 Steps We Are Using to Build Our Social Media Presence.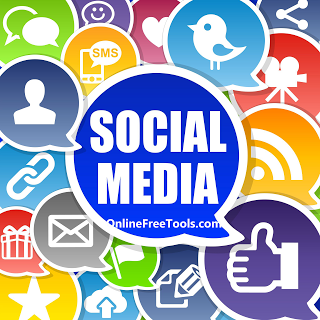 I'm slowly greying on top which is probably why I'm just getting into Facebook and other social media. Actually, I have signed up to most social media tools over the years but mostly to look or listen in. I've never had much to say, until now. As the voice of Tourwriter, I find myself talking a lot more, trying to be heard.
After much research and analysis, I am quietly cranking up TourWriter's social media presence. I'm doing this for you, the listener, so here's an update of where I'm at:
6 Steps to Social Media greatness (we hope) with Tourwriter
TourWriter Blog – It all started with the Tourwriter Blog. As a travel software company our website is our most valuable sales tool. Everybody said Inbound Marketing was the best way to drive web visits. Writing fresh, relevant content was the first step so we created our TourWriter Blog (thanks for visiting!). The challenge of writing for the blog has been fun but way more time-consuming than we first thought. Interestingly, writing about Tourwriter has enabled the company to look inwards and understand more about ourselves. Spooky.
Tourwriter Newsletter – We hope the Blog will help drive new web visits. However, we really wanted to use the blog updates as a way to engage with potential clients who have talked with us over the years. So we send out a monthly newsletter. The feedback has been great. We don't do too much selling (you will buy when you are ready) mostly updating and educating. We work with heaps of Tour Operators and Travel Agents dealing in different markets in a range of different ways. We aren't saying we know everything but we are certainly a wee hub of experience. Free advice, if you're interested. SignUp for the newsletter with just your email address top right.
Twitter/Facebook/Google+/LinkedIn – My personal social media accounts have lain forlorn for a number of years. I really had nothing to say. I seem to have found my voice though @tourwriter. Tour Operators are a chatty bunch and I think it would be great to keep in touch using Social. I've added our clients as followers on Twitter, joined Groups on LinkedIn and created circles on Google+  to help us keep in touch with them. I'm amazed at how different people seem to favor a particular media. Hence I'm using all the big ones even though the younguns seem to be turning off Facebook. It's still the dominant force in Social so we joined up. I'll let you know how it goes.
BufferApp – Updating so many different applications is a bit of a pain. BufferApp solves this pain. One button ensures I can post to all our social accounts at once. Retweets can be staggered throughout the day. Awesomely easy. I couldn't help but like them.
Build our social network – I'm told this will take a while. We will never have the pulling power of @katyperry. But then we do have a different target market! I'm told the best way of increasing followers is to ask. Connect with us. Like, +1, Tweet or inshare us. I'm sure we have something in common.
Keep posting – Our social media plan is to continue creating useful content on the blog and sharing it with our followers.
The Tourwriter mission is to continue helping Tour Operators the world over become as productive as they can be. Our Social Media activities fall within this mission so come join the TourWriter family socially. If you are on Twitter, Google+, LinkedIn or Facebook we would love to connect with you. Click the appropriate button to the left. Talk soon, Jason
Image Courtesy of OnlineFreeTools