3 reasons why your tour operator business should invest in customer reviews
Customer reviews – you've probably read them before, and you may even have written one or two yourself. When it comes to your business are you leveraging the potential hundreds or thousands of customers you look after every year?
We think everyone in the travel business should be utilizing the power of customer reviews – with platforms like Yelp!, Trip Advisor, Tourradar, and Viator growing in popularity, there's really no reason why getting set up for customer reviews shouldn't be on your list of to-dos.
At Tourwriter we love customer reviews! They allow us to make sure our product roadmap is always in tune with what the industry is looking for, and they come with the added 'warm-fuzzy' bonus! Over the years we've used Capterra and we wanted to share some things we've learned along the way:
1. Customer Reviews Provide Extremely Valuable Insights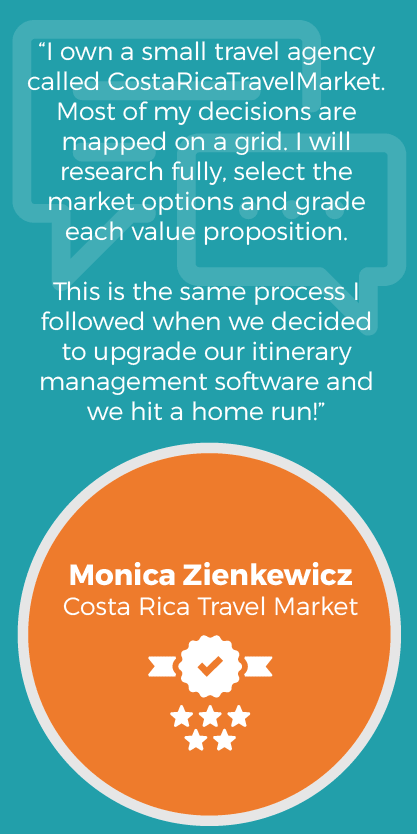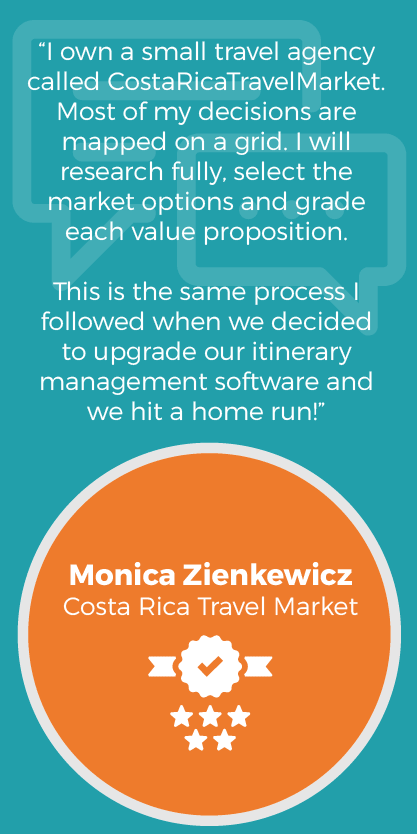 Reviews are typically honest – there's no reason for your customers to lie. That can be scary and is often why tour operators shy away from promoting customer reviews. We urge you to be brave! Because the insights and understanding you can gain from your clients are worth their weight in gold!
2. Identify Your Advocates
Customer advocates are an excellent way to spread your message. They're customers who love your product or service and are the most likely to recommend you to their friends or colleagues. Naturally, when someone loves a product or experience they want to tell the world – providing these advocates with a channel to share their love for your business is not only an outlet for them, but it's also a great way for you and your team to identify who these people are and potentially approach them for collaboration opportunities.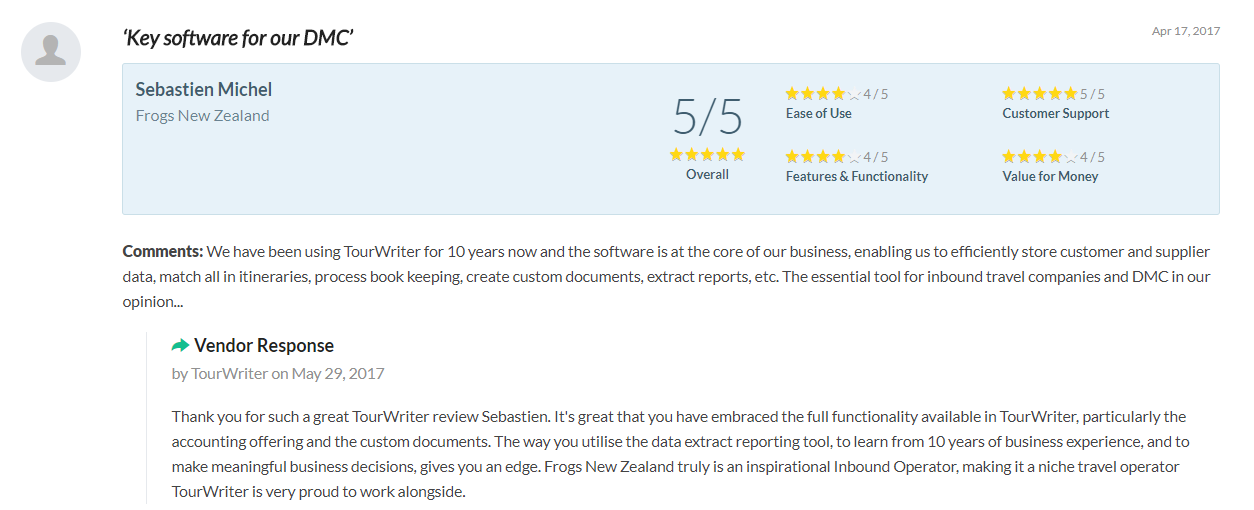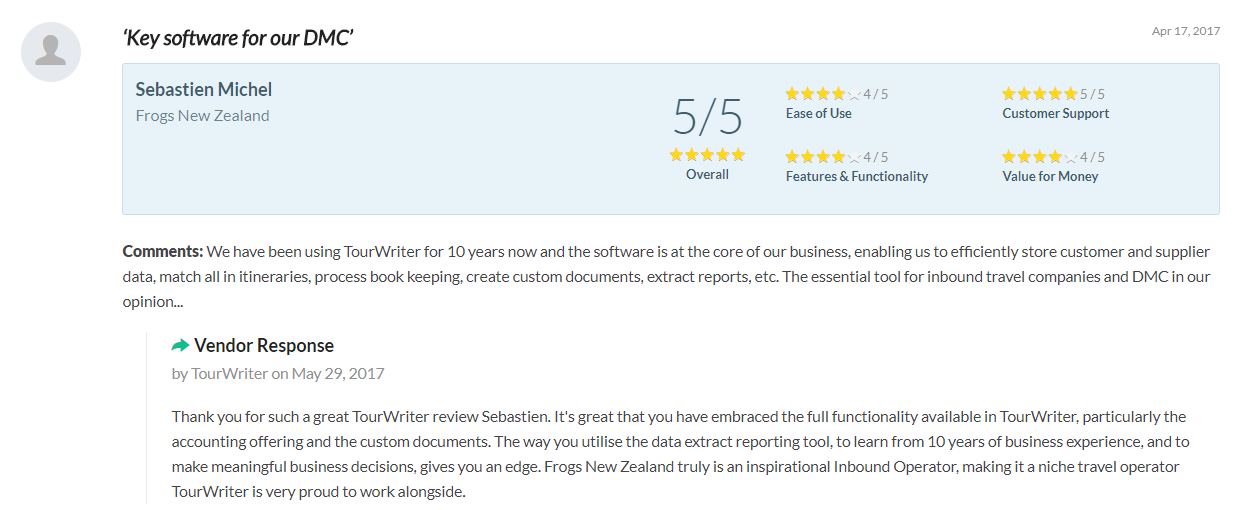 Here's a fantastic example of this in action. This customer had been using Tourwriter for 10 years, meaning it had become a staple tool in their business. Their review gave us an opportunity to reply and give back some love to a business who we think are fantastic.
3. Search Engine Optimisation
It's a noisy and competitive world out there, and being in the travel industry does not exempt you from this reality. A quick google search for "Travel Agency" yields over 63 million results…yikes!!
In this ever digital and competitive world, investing time in SEO (search engine optimization) is crucial for getting your business found. In short, SEO is the process of actively increasing your website's organic rating on sites like Google.
Although the Google algorithm that affects SEO is top secret and changing all the time, there are some things we know that can affect your SEO. You guessed it…having customer reviews is one them! In fact, customer reviews are said to account for approximately 9.8% of the ranking factors that Google takes into account – it's not the biggest factor, but we think it sure is worth considering.
4. People Listen to Their Peers
According to a 2016 BrightLocal survey, 84% of consumers trust online reviews as much as a personal recommendation. When it comes to actively seeking to purchase travel online, a staggering 91% of consumers will turn to review sites before making their vendor decision. It really is the digital equivalent of word of mouth!
For most, traveling is a special experience that is planned meticulously to ensure their investment in travel is worth it – that means planned trips, hotels and experiences are typically chosen based on either recommendation from a friend or via customer reviews.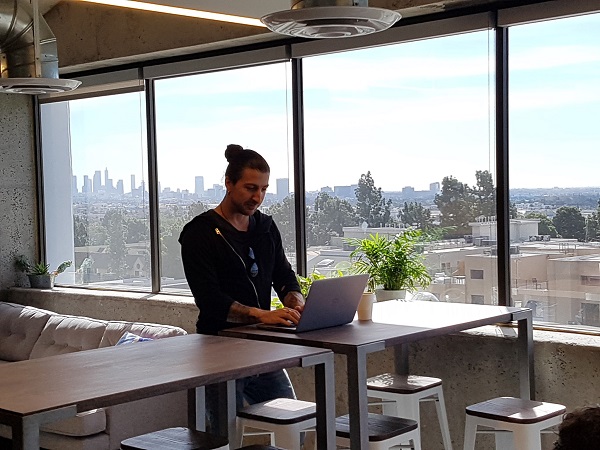 Here are a few examples of reviews we received which helped others learn and make informed decisions when they were looking for travel software.
"Tourwriter is extremely efficient, familiar (looks just like MS Office) and easy to pick up. After everything is set up and implemented, the return comes in almost instantly. Our company has been using Tourwriter over 5 years now, and I can't imagine how we used to do all of this by hand. Drag and drop itinerary creation, publishing proposal documents, booking supplier services, generating financial documents, it's all automated."


Nick Baranov, COO, Golden Star Tour, Inc.
Nick loved our product so much that he has since joined the Tourwriter family and works in our Sales team – if that's not a testament, we don't know what is!!
"Very customizable with the help of their very capable programming team, helps save time and prevent mistakes in itineraries"


Kim Brokling, Project Manager, Rothschild Safaris
For a little more inspiration, take a look at our other customer reviews on Capterra.
Further Reading