Your Safari


Meet Your Safari
Based in the United Kingdom, Your Safari specialise in creating tailor-made Safari experiences with an emphasis on photography. With both escorted and self-driving options, Your Safari creates unforgettable experiences for their clients.
Attention to detail, flexibility, and remarkable customer support are all themes common amongst reviews of this tailor-made Safari specialist. Operating for over 17 years, Your Safari are continuing to delight their customers with tours that are second to none.
"Kathryn is a quite remarkable organiser, guide, driver, mechanic, photography coach, companion, and now friend. She made our safari an unforgettable experience, even for a bunch of old Africa hands like us. She coped with lost phones, lost hats, sudden changes of plan, and even an unexpected extra day with good humour, patience and an almost zen-like calm and efficiency.

At times it seemed like the whole population of Namibia knows her and her close friendships and contacts meant that she was able to arrange 'off-grid' experiences that were nothing less than thrilling and unique.

We wouldn't hesitate before booking her again, wherever we were heading". Dr David Bogod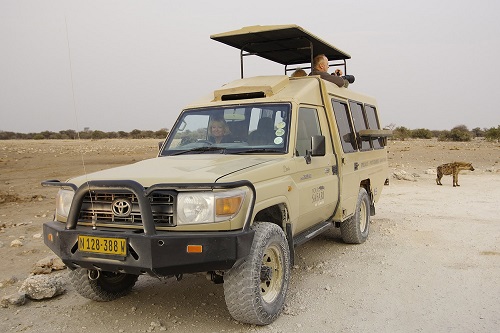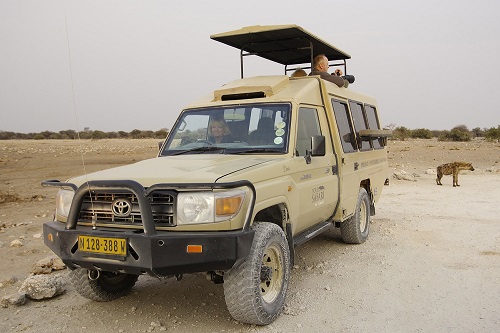 Your Safari's philosophy is all about offering travellers flexibility, "we believe that YOUR safari should be exactly that…YOURS!," they explain on their website, yoursafari.co.uk.
Naturally, this customised approach to business meant Your Safari founder, Kathryn Haylett would find her team spending weeks on customising bookings,
"After travel shows, we would spend 3 weeks following up leads, providing quotes as promised and we can now get these out in a few days with Tourwriter," explained Kathryn.
"We could spend 3-4 hours, sometimes more, on a complex custom quote and now we can create these in minutes without compromising on the personalized approach we are so well known for," added Finance Director, Jon Vince.
The added time the Your Safari team have gained through using Tourwriter means they now have more resources free to focus on growth in other areas of their business,
"It means we can spend our time planning new marketing activities including venturing into other wildlife photographic hotspots worldwide such as India and Canada which we have planned to explore for many years and now have the time to do so," said Jon.
One thing that sets this tour operator apart is its unique focus on photographic Safaris. "Our photo safaris will enable you to return home with the wildlife images you've always dreamed of," they explain on their website.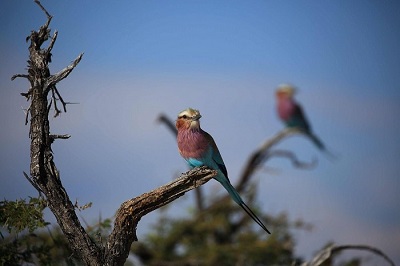 A recent example of this increased capacity for marketing activities was their 2017 photo competition in which website visitors were encouraged to upload their safari pictures to win a 7-day Safari tour in Namibia. "The standard of entries was very high which made judging difficult," said Kathryn but the eventual winner was chosen and the winning photo was taken by James Rosling and is featured above.
Like many other tour operators, before using Tourwriter the Your Safari team were proficient in all thing Microsoft. Excel spreadsheets and Word document itineraries were the everyday reality for the East Sussex based business. "Tourwriter has revolutionized our business taking us away from Word and Excel and organizing our systems," said Jon.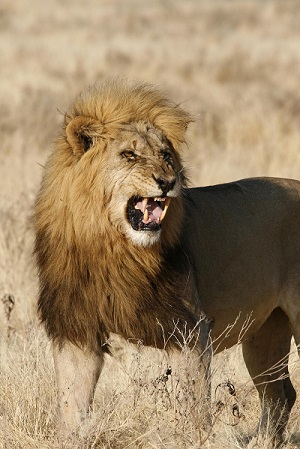 The move away from their old systems began with a Tourwriter Implementation – a process that all new Tourwriter clients receive.
The Tourwriter team worked alongside Your Safari to get them trained up and help set up and tailor the product to suit their business, "The whole process of training/implementation was very smooth. It took time but the end results speak for themselves," said Jon.
Highly respected for their knowledge of their destination country, Namibia. Tourwriter are thrilled to be helping Your Safari continue to build memorable itineraries for photography enthusiasts, adventure seekers, and travellers.
We can't wait to see what the future holds for this fantastic tour operator.
Sadly due to the effects of COVID-19, Your Safari is no longer a Tourwriter customer. As a proud supporter of their business, we continue to share their story and hope to welcome them back to the Tourwriter community in the future.