Travel Pioneers


Meet Travel Pioneers
Founded by Catalina Herrera and Katrin Von Enden in 2017, Travel Pioneers is a luxury tour operator inspired by the rebellious, adventure seeking spirits of its founders. Travel Pioneers combines years of experience with a refreshing and uniquely curated approach to travel in beautiful, Latin America.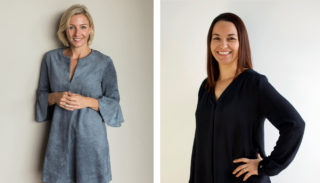 Before Travel Pioneers, Catalina and Katrin had been working alongside each other in the tour operator market for over 10 years. A clear gap in the market was recognised by the female founders who observed a region abundant with DMC's that had failed to innovate for 20-30 years. They felt there had to be a better way to showcase the beautiful travel destinations throughout Latin America and in 2017 Travel Pioneers was born.
With less than 2 years under their belt Travel Pioneers is already being recognised as one of the leading tour operators for handcrafted luxury experiences throughout Latin America and their customers aren't afraid to sing their praises. One traveller review said, "[Travel Pioneers] planned our trip with a microscopic eye for detail. Thanks to that, the whole trip seemed seamless. It was not perfect; it was better than that!"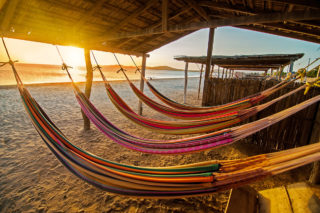 As well being one of the best in luxury Latin American travel, the female duo are also showcasing other notable points of difference in their business. Both well travelled, Katrin and Catalina offer a unique and experienced women's perspective on travel, along with a wonderful appreciation for the younger generation of travellers. Sustainability is also a cause close to their hearts – Travel Pioneers gives back to local communities and works to help clean up beaches alongside not-for-profit organisations Coffee Kids and Operation Rich Coast.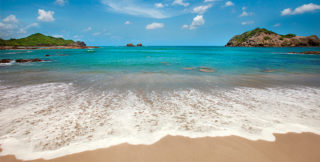 Their Tourwriter story
Upon setting up their business Katrin and Catalina knew that having end-to-end tour operator software that would take care of the heavy lifting was crucial for success. Katrin had used tour operator software in a previous company and knew the speed and accuracy advantages that it could bring to their itinerary creation.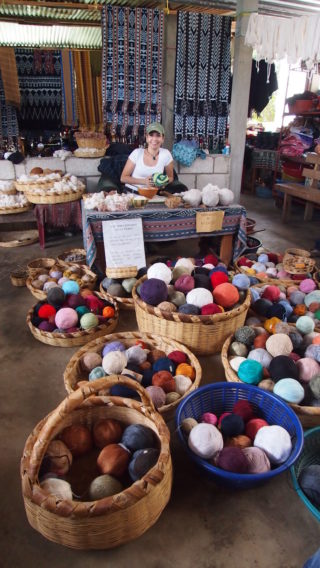 After being recommended Tourwriter by another tour operator, they reached out and signed up to use Tourwriter. The tour operator software now handles their bookings, manages pricing and suppliers, and creates the outstanding itineraries that their customers have come to know and love them for.
As a luxury tour operator, it is absolutely paramount that Travel Pioneers are able to output itineraries that reflected their hand-crafted, no-rock-left-unturned approach to travel design.  "We can generate a beautiful itinerary but also I love the idea we can also have a one-page itinerary with services and prices. In just a few minutes I can design an amazing experience for a customer," explained Katrin.
Standing out from the crowd as a tour operator is crucial for ongoing business success, and that doesn't just mean crafting unforgettable experiences. Making the pre-sales experience as seamless, painless, and as quick as possible means Travel Pioneers can continue to be recognised for the professionalism that their brand represents. Katrin explained that Tourwriter's tour operator software helps them maintain their high standards, "It [Tourwriter] makes our lives easier. With Tourwriter we can design itineraries, provide prices and give our customers different options with ease."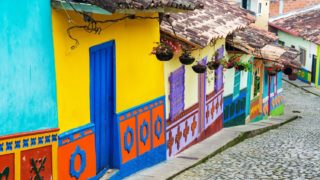 On their website they explain their unique approach to curated travel in Latin America, "Since the day we first envisioned Travel Pioneers, we knew we wanted to combine the care and experience of working with our incredible clientele, with a fresh and curated approach to travel." Using tour operator software to help them achieve this has also meant Katrin and Catalina can spend more time focussing on providing their customers with outstanding customer service, a theme that rings true for the Tourwriter team as well. "We love how easy it is to get in touch with anyone at Tourwriter support if we have questions," finished Katrin.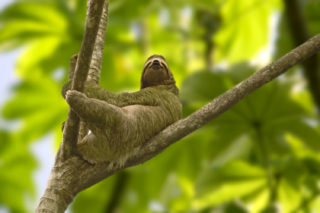 Staying true to their namesake, Travel Pioneers truly are pioneering a new wave of tourism. Combining their sustainable approach to tourism, meticulous eye for detail, and luxury handcrafted experiences has helped Travel Pioneers grow in leaps and bounds in a small amount of time. Adding Tourwriter to their tool belt from day-one has meant that the software has been seamlessly integrated into their day-to-day operations as they continue to grow.
Katrin, Catalina and their team are shining a spotlight on the beauty that is Latin America and we couldn't be more proud to be joining them on their journey.