A data driven approach to monitoring the tourism rebound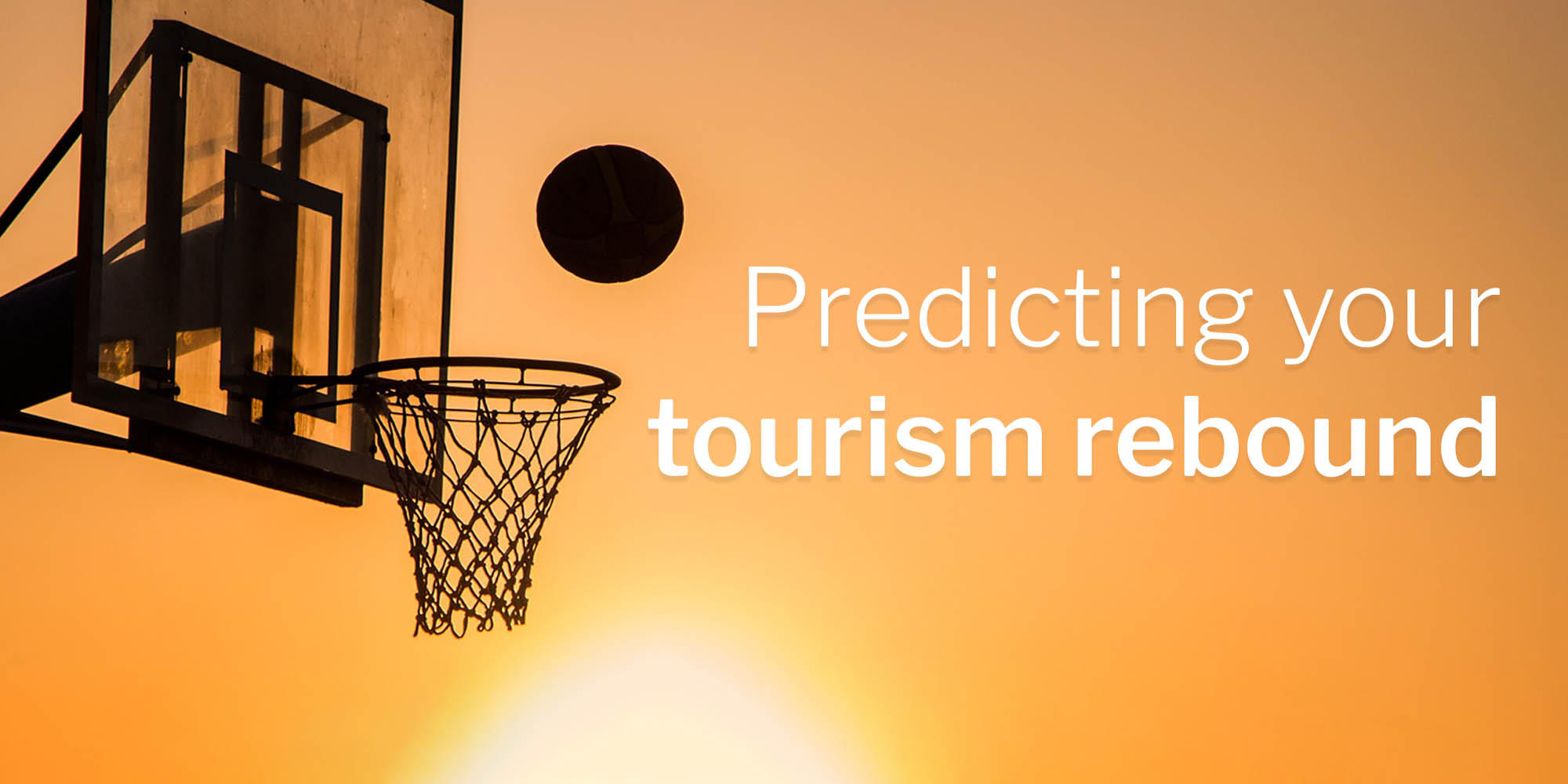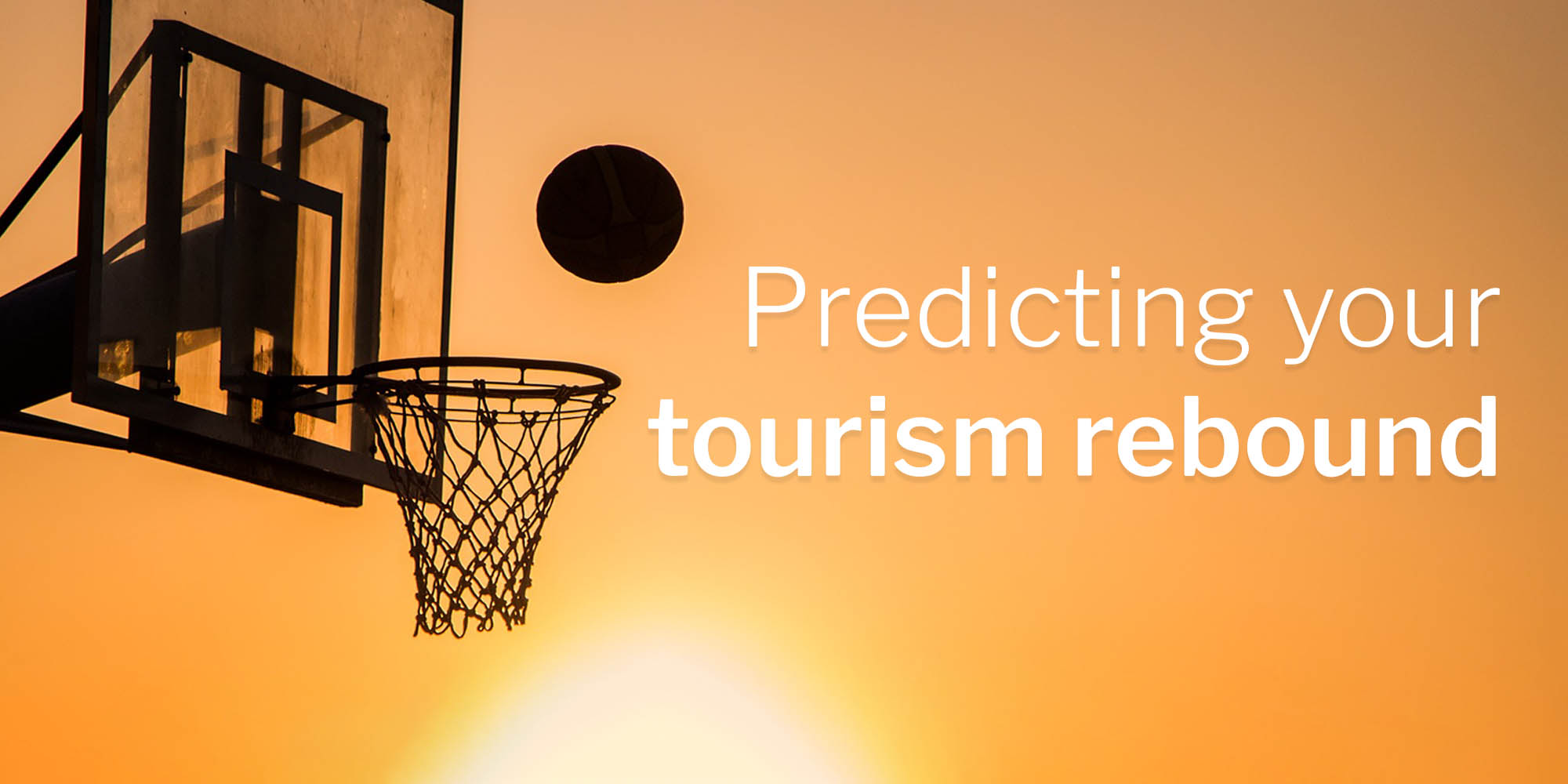 The great tourism rebound…what once felt like a distant dream is finally becoming a plausible reality thanks to the COVID-19 vaccine rollout. With countries such as Israel reporting promising results, the light at the end of the tunnel is growing brighter by the day. 
And while it's all well and good saying "2021 is the year", for those in tourism who have been weathering the storm, narrowing a rebound down to a 12 month period simply isn't all that helpful. After the year that's been, a bit of certainty is what you're undoubtedly craving. 
That's why for this blog our team has whipped out the spreadsheets, read countless reports and crunched some hard data so that we can provide you and your team with a data driven method for monitoring the widely anticipated tourism rebound.



Whether business feels like it's picking up again or you've just heard people talking about the recovery starting, it's difficult to pinpoint when this will eventuate into actual sales for your business.
Thankfully, there are a few key drivers that those of us in the tourism industry can look towards for a reliable indication of the recovery.



While it's important for us all to understand and monitor the global tourism industry's rebound, the quest for some certainty in your business means you need to drill down a bit deeper. 
Having key data points that you can analyse at global and local levels means you and your team can enjoy the sense of control that comes with being able to view changes in the markets that mean the most to your business. So before you read on, take a moment to list the countries or regions that will play a pivotal role in your return to normality. These will be: 
Any country or region that you sell

Any country or region that your travellers come from
For example, you may be a tour operator based in California, USA, that sells tailor-made tours to Italy for America travellers. With that in mind, you will want to monitor the data points listed in the remainder of this blog for both Italy (the country you sell) and the United States of America (The country your travellers come from). 



One of the few upsides to having a global pandemic in the 21st century is the fact that we are able to use technology to access real-time health data across the globe. Monitoring the vaccination roll out campaign on a global scale is a perfect example of this. 
Ultimately, the goal with any vaccination roll out is to create 'herd immunity', that is when enough of a population is inoculated such that it reduces the likelihood of infection of those that lack immunity (i.e. non-immunised children, immuno-compromised etc). Interestingly, the desired inoculation percentage in order to reach herd immunity differs between diseases; for example, herd immunity against measles requires approximately 95% of a population to be vaccinated, for polio the necessary vaccination percentage is 80%. 
Because COVID-19 is a new virus, the global health community is yet to learn what percentage we need to aim for in order to reach that all-important point of 'herd immunity'. With that being said, at the time of writing this piece, there are some indicators that we can look to for a 'ball-park' estimate. 
New Zealand's Director-General of Health, Dr Ashley Bloomfield, has stated that New Zealand, a country widely praised for it's COVID-19 response, is aiming for at least a 70% of the population to be vaccinated, and that they hope this will achieve herd immunity. 
As of February 2021, Israel is leading the world with its vaccination campaign. Their Minister of Health, Yuli Edelstein, has stated his goal to achieving herd immunity is to have 70-80% of their population vaccinated by May 2021.  
And finally, a journal article published in The Lancet in November 2020 estimates that COVID-19 inoculation rates of 60-72% is required to reach herd immunity if the vaccine has a 100% efficacy. For vaccinations with a 80% efficacy, the vaccination percentage required for herd immunity is 75-90%. The primary vaccines currently being distributed at the time of writing this article range in efficacy from 66% (Johnson & Johnson) and 89% (Novavax), to 94.5% (Moderna) and 95% (Pfizer). 
Given the above data, we believe that a vaccination percentage somewhere between 70-80% is going to be a likely tipping point for the world in our collective effort to achieve herd immunity against COVID-19. You can use this figure as a guideline for monitoring vaccination rates in countries that are significant to the rebound of your business. 
Our World in Data allows you to view COVID-19 vaccinations on a per country basis and is updated on a regular basis. The great thing about this data source is that it allows you to view total vaccination numbers as well vaccination percentages per population, making it easier for you to understand how close to that 70-80% rate any given country is.



The second most important driver behind the tourism rebound is international border closures and quarantine requirements. Understanding these as they relate to your business, and more importantly, being able to monitor them as restrictions loosen is expected to be an extremely strong signal of the rebound. 
The United Nation World Tourism Organisation (UNWTO) has created an interactive tool which allows you to view countries (both on a table and on a world map) and click on them to view the current status of their international borders. There are 4 key border statuses the UNWTO are using to classify different countries: 
Complete border closure:

Borders are completely closed to tourism

Partially closed:

Borders are partially closed and/or have suspended all/some flights

Other measures:

Visa issuances, quarantine or mandatory testing required

Lifted for international tourism:

All COVID-19 related restrictions on international tourism lifted
The same UNWTO interactive tool also maps other interesting indicators such as hotel bookings, travel sentiment and flight capacity. We recommend looking to the official COVID-19 government websites for more information regarding quarantine requirements for countries you are interested in monitoring. Below is a list of travel restrictions for some key countries and regions worldwide: 


International flight volume data is going to be a reliable way to truly gauge the flow of travellers between countries. Once again, this data point comes with the added benefit of enabling you to look at this both globally, and for countries of significance to you. 
Statista has a fantastic, real time graph which plots the % change of international flights compared to the same period 12 months prior on a per country basis. Hover over any given week to also see the global % change as well. The expectation is that as vaccinations increase and border restrictions loosen, the difference in flight volume year-on-year will steadily reduce. The closer to 0% change a country is, the closer they are to having tourism returning. The International Civil Aviation Organization (ICAO) has similar interactive data on their website as well. 
One important note to remember here is that this graph is tracking international flights. By nature this means it requires free flowing flights between two or more countries in order to be of significance to your business. When it comes to this metric, make sure to track the country you're selling, and the origin country of your travellers for the most accurate insights.