Meet Sam from OUT in Colombia
In 2013 Sam Holdren, founder of OUT in Colombia, realised that LGBTQ+ travellers were looking for experiences where they could feel comfortable and safe, allowing them to be themselves. He believed that by creating this safe space and encouraging people to be their true authentic selves, they would be able to make a genuine connection to the culture and people of Colombia. This became the foundation for OUT in Colombia.
In 2016 Colombia finalised a peace agreement which stopped decades of violence in the country and created an opportunity for international tourists to be welcomed into Colombia. The LGBT Chamber of Commerce recognised that tourism would become a part of Colombia's recovery and held a forum about the opportunity for LGBTQ+ travellers to visit Colombia. It was this forum that inspired Sam to start a blog called OUT in Colombia, where he could tell the story of the Colombian community.
This blog blossomed into what OUT in Colombia is today, but it took a lot of passion, dedication and learning. Sam wanted to make sure sustainability was at the core of everything OUT in Colombia does, so he completed a Master of Sustainability Leadership and applied it to OUT in Colombia. As OUT in Colombia grew so did the team; Juan, Jorge and Mateo, joined Sam. They are just as passionate and proud to share their country, culture and community with travellers in a way that creates genuine connections and improves local community and environments.
OUT in Colombia's focus on sustainability was recognised last year when they won the IGLTA inaugural Impact Award. So any traveller who takes an impactful vacation with OUT in Colombia will not only have an amazing experience and get to bridge the gap between themselves and the local culture, but can also be confident that they are helping protect the local environment too.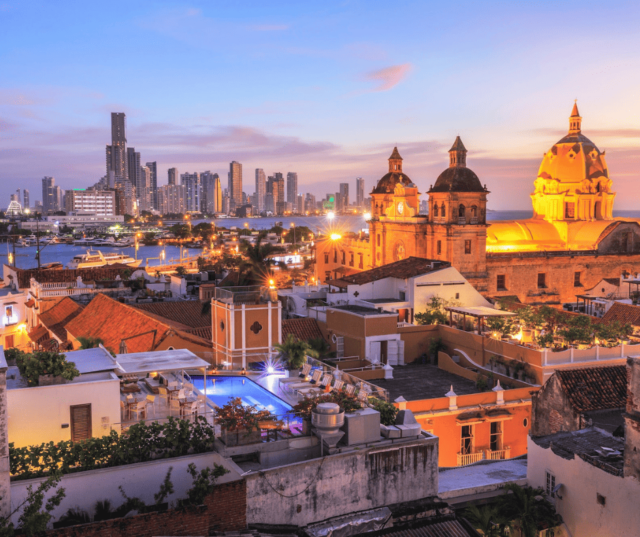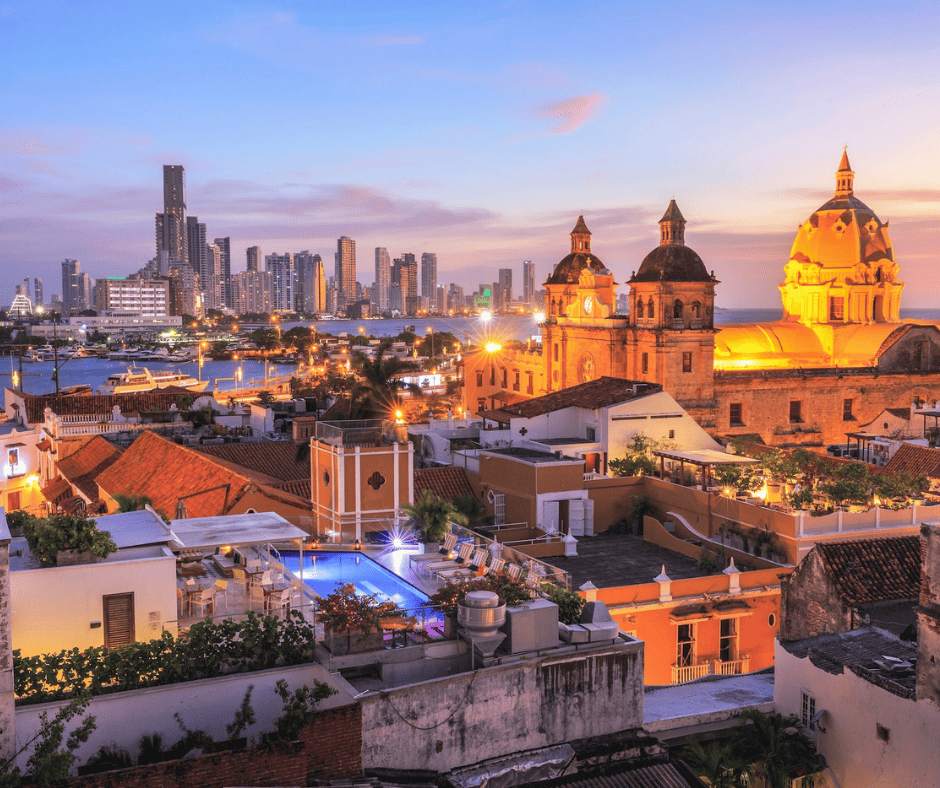 Their Tourwriter Story
OUT in Colombia originally had a very manual, slow and clunky process; that included Excel spreadsheets, a home-made database and PowerPoint templates. Sam knew he needed a platform and had been looking for a while when he found Tourwriter during an online search.
What set OUT in Colombia up for success with Tourwriter, is that Sam decided to wait to commence the trial until he and his team had organised and categorised all their data. This meant they could use the free trial to easily move all their pre-sorted data into the Tourwriter system and learn how to use the system with their up to date information.
The timing for OUT in Colombia was perfect, as just after they finished migrating the data and had a feel for how Tourwriter worked, they received an influx of enquiries. Sam believes that "we wouldn't have been able to handle it if it wasn't for Tourwriter" and that experience allowed them to test the system and see its full potential.
Sam credits Tourwriter as being life changing. The ease and speed at creating an itinerary helps OUT in Colombia attract and capture the traveller's attention. When a traveller receives an itinerary detailing their dream trip, a day after enquiring or discussing their plans with a team member, it means the traveller is still emotionally invested in the trip and is more likely to purchase the itinerary. If the itinerary takes too long to build, the traveller might lose their emotional connection to the trip or choose another competitor. "We have closed a lot more sales because of Tourwriter."
For OUT in Colombia customers, the itineraries they receive look beautiful and feel secure, safe and professional. This sense of professionalism translates through to customers being able to trust OUT in Colombia and the beauty of the itinerary gets them excited and makes them say, yes, I want to buy that trip and go on that trip.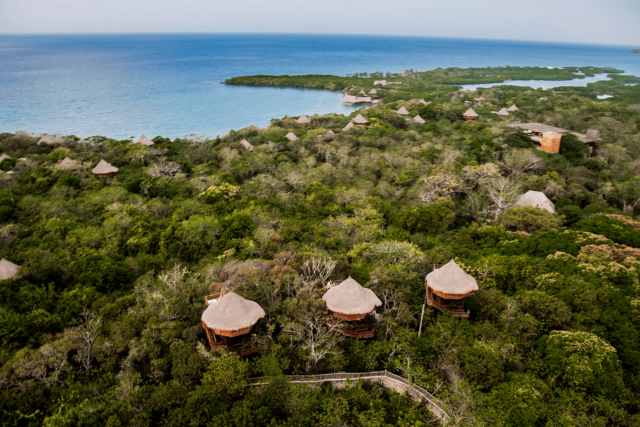 Future of Travel
Sam believes the future of the travel industry should be focused on emerging destinations, places that people don't often think about when choosing travel destinations. It is these emerging destinations that will benefit most from growing tourism. Not only will they gain a valuable new income stream, they will also enjoy all the other advantages that come from others having a better understanding of their unique culture. The funds contributed from the visiting travellers will support and uplift the local communities allowing them to flourish. It is important to support these emerging destinations, making tourism more accessible and help them find the balance between tourism and local needs because "Tourism has to benefit the local community."
For the OUT in Colombia team, their focus is on being sustainable in multiple ways. Sam thinks "You can promote a sustainable destination, but if you are contributing to climate change, then the destination may no longer be there in the future." Sustainability is so important for Colombia as they are the second most biodiverse country in the world, meaning they have a lot to protect. By inviting travellers to their country, no matter what they do, they are contributing to the destruction of the planet; But they are excited to see if the research on clean air travel becomes a reality in the future as it will significantly decrease the carbon footprint of travel.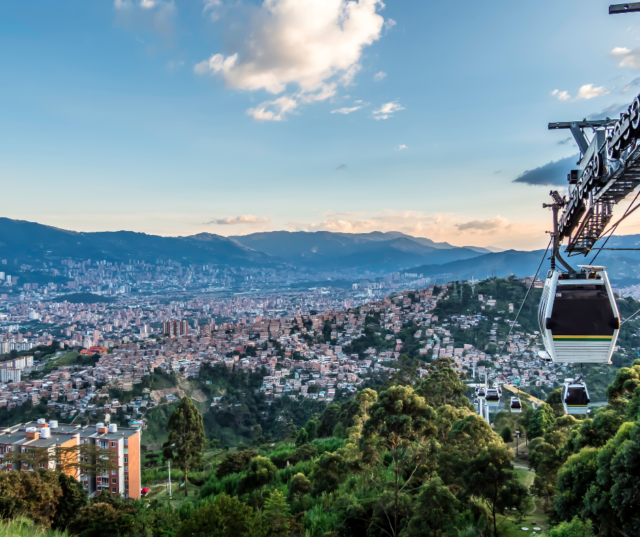 The team has noticed that most travellers visiting with OUT in Colombia have never experienced a personalised itinerary. Once their travellers experience the one on one customised trips they decide they want to travel to their next destination the same way. Travellers also want authentic experiences and to immerse themselves in the local culture. Sam is a big believer in the power of travel where travellers "can connect with people who are different to you, have different values to yours and have different life experiences to you and in the end we find out we are not that different."
The entire team at Tourwriter is proud to have such a passionate and dedicated customer who focuses on diversity, inclusion and sustainability. We are grateful to be a part of their journey as they create incredible experiences in Colombia.