Kizuna Travel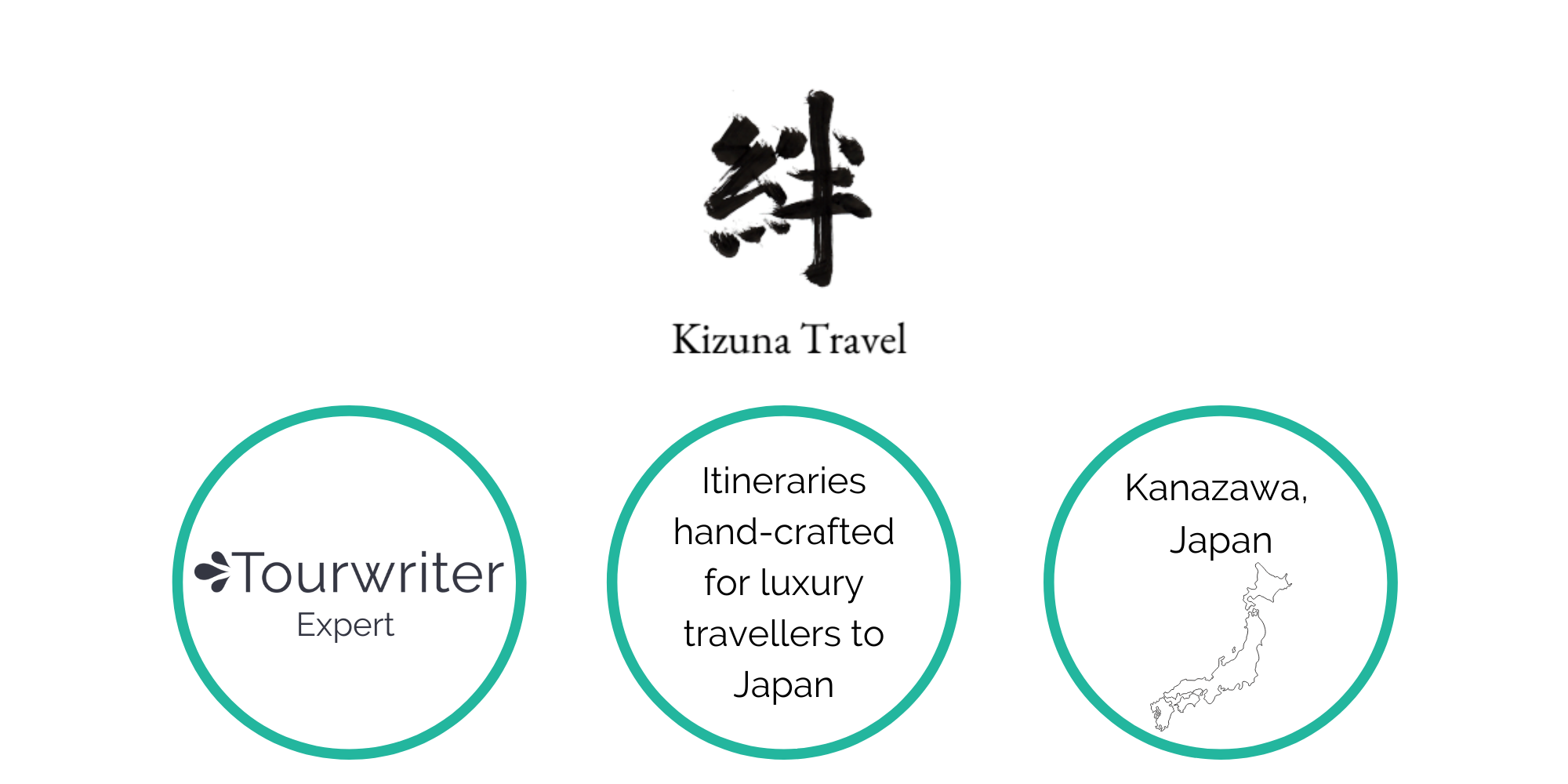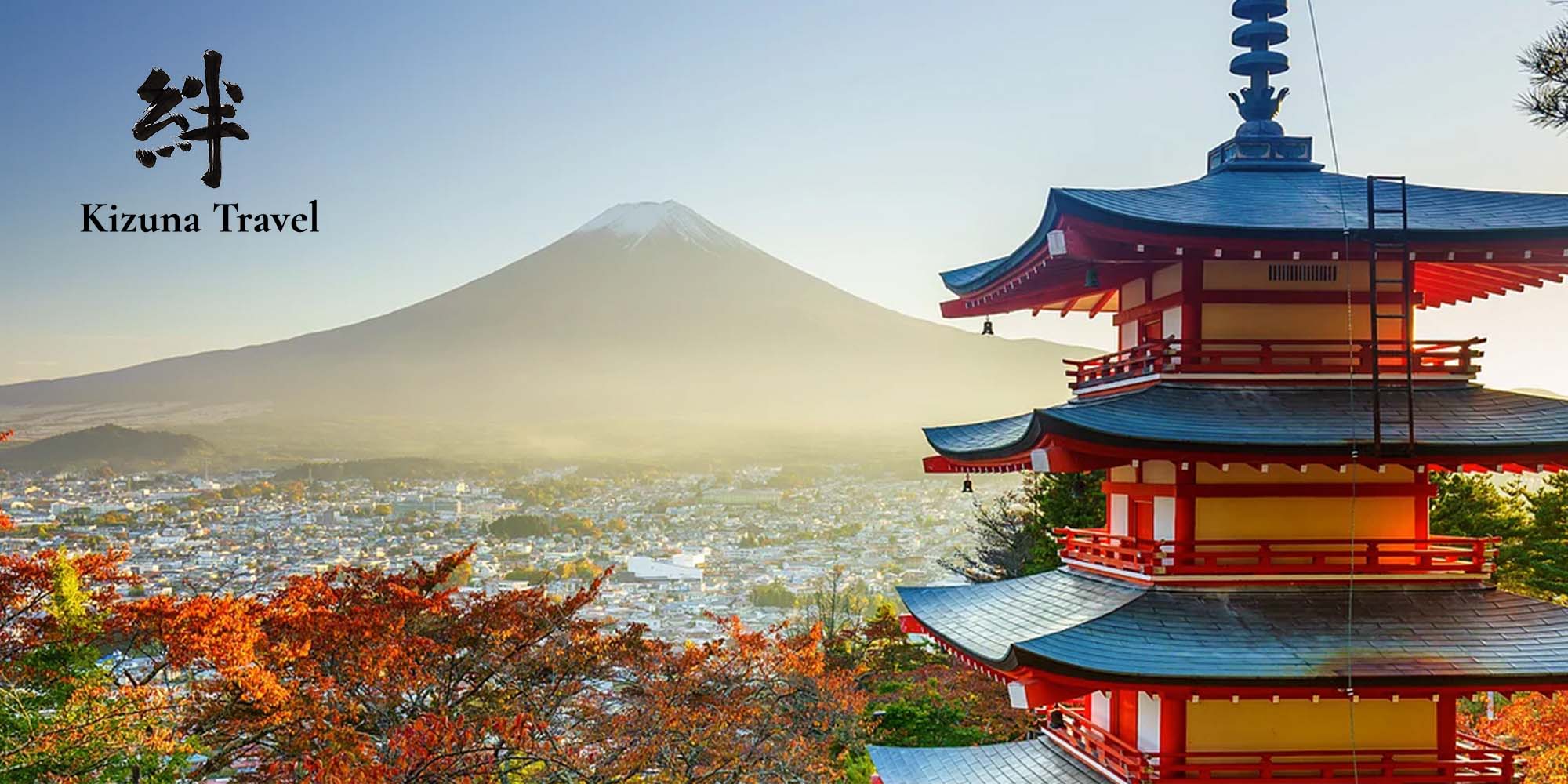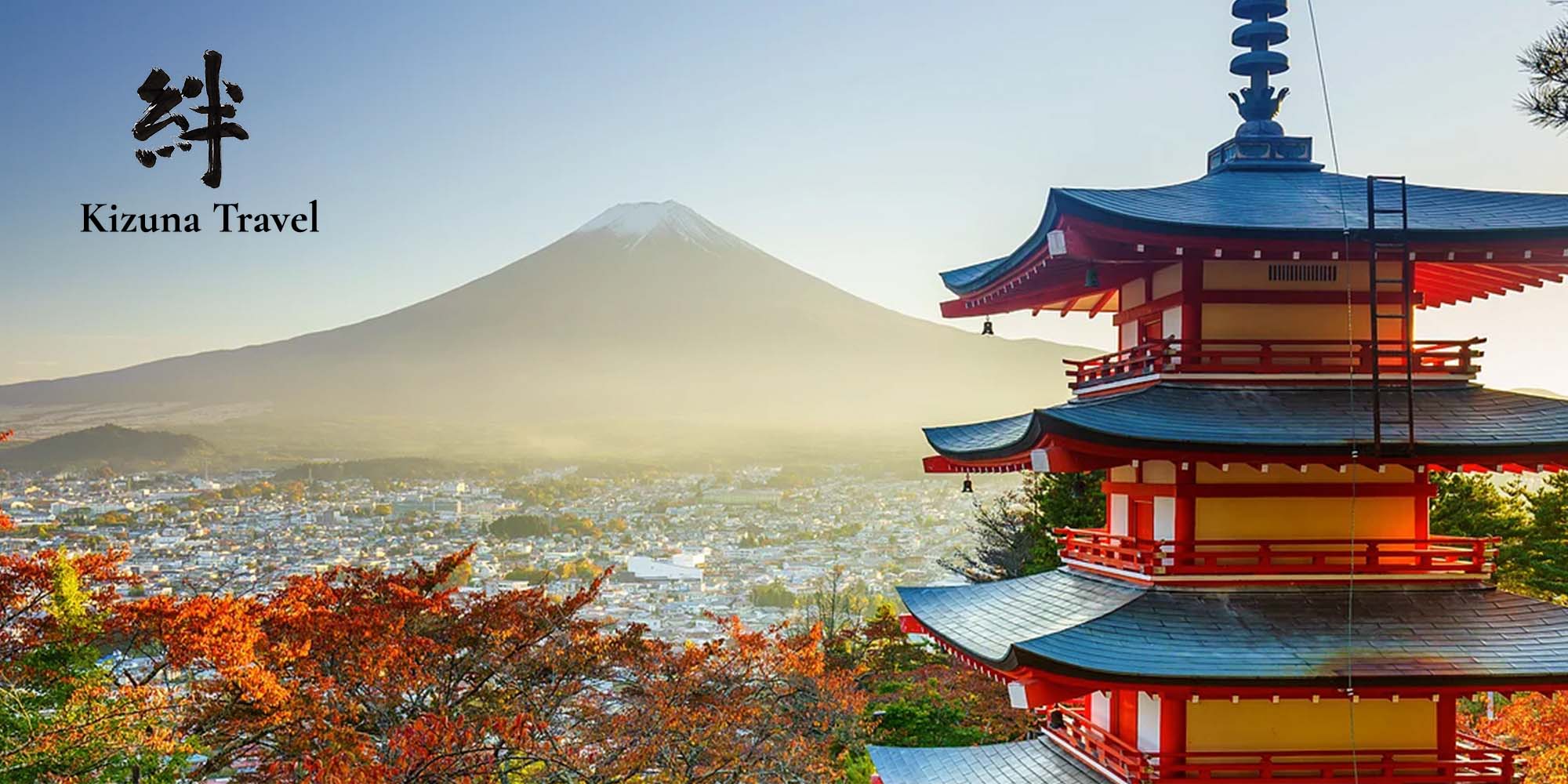 Founded by American expat, Bill Michaud, Kizuna Travel is a boutique tour operator that takes pride in carefully crafting luxury travel experiences throughout Japan. Despite being a relatively young travel company, Kizuna Travel have quickly been recognised by travellers and agents worldwide for their refreshing and customer lead approach to Japanese travel design. Their pioneering approach to tourism also saw Bill and his team become one of the world's first tour operators to use the newly launched, Tourwriter itinerary builder, to design, share and collaborate on itineraries with their customers. This is their story. 
After beginning his life in Japan as an English teacher, Bill grew disenchanted by his life in Asia and promptly returned to his home in Vermont, USA, where he worked towards becoming an accountant. After completing his CPA licence reality hit Bill and he realised that he truly did love Japan. "It wasn't that life in the States was all the sudden worse – I had my family nearby, Vermont is gorgeous, American food is awesome – I just somehow missed Japan," he explained. "In the 5 years living in Japan on my first stint, I had come to associate this place as my new home, adjusted to life here, and actually loved it. I just didn't realize how much," Bill added.
With this revelation, Bill promptly returned to Japan and began working as an accountant at Deloitte in Tokyo. Despite loving his job, Tokyo was a far cry from the idyllic life he had grown to love in Kanazawa. When Kim Keefe, Executive Director at a luxury Japanese tour operator, approached Bill offering him a job as an accountant at their company, which was also based in Kanazawa, the offer was too good for Bill to pass up. Bill reflected, " I found myself back in Kanazawa, this time working in luxury travel." 
English teacher and accountant do not typically feature on a resume of someone in the luxury travel industry, but for Bill, tourism fitted like a glove. "In just 2 short years I went from zero knowledge of the travel world to having a complete understanding of how a luxury DMC works; from the very first email to apply for a trade show to paying the very last invoice on a finished trip and everything in between," said Bill. "To say I got here by accident would be an understatement, but I am forever grateful to have a mentor, friend, and even sister-like person like Kim in my life," he added. 
After a number of years, it was time for Bill to move on. "I was burned out and needed time.  Kim had also left a couple of months prior. We kept in touch…Kim was gently nudging me to start something," said Bill. And start something he did…in February 2018 Bill took the plunge and opened Kizuna Travel. Driven by his undying belief that a DMC's first priority is to serve and take care of guests, Kizuna has grown rapidly. "Fancy bells and whistles are always nice, but to me, they meant nothing if we couldn't listen to guests and support them," explained Bill.
"True, sincere kindness is a rare commodity these days," added Bill. In a rapidly expanding market, where bookings and experiences are continually moving online, Kizuna has quickly proven to be a beacon of light, offering travellers a truly personalised approach to Japanese luxury travel. Despite having less than 2 years under their belt, the Kizuna team are already turning heads with their deep focus on flawlessly executed itineraries, hand crafted experiences and a perfect blend of traditional and modern Japanese culture. 
Bill's vision for Kizuna Travel is resulting in some seriously impressed customers, "Our trip was wonderful and a most memorable 35th wedding anniversary. We cannot thank you enough for all of your help crafting a most amazing first trip to Japan for us. Please express our gratitude to the guides and car drivers!  Everyone you assigned to take care of us did a superb job, as did you!" said one delighted traveller. For Bill and his team, it's feedback like this that keeps them propelling forward.
Bill's desire to 'redefine Japanese DMC excellence' saw him search for a travel software solution that would set Kizuna apart from the rest. "We wanted a solution that would allow us to be fast, efficient and ultimately increase our conversions," explained Bill. That search initially saw the Kizuna team sign up to use a popular American based travel app. 
The travel app solution they initially selected was satisfactory, but it didn't tick all of Bill's boxes, "It was actually not very fast to load items. It was quite slow…it could be 5 seconds of spinning its wheels until a photograph appears in the itinerary," explained Bill. His desire to transform his small team into a hyper productive one saw Bill resume his search for itinerary builder software. That search lead him to Tourwriter.
Bill was instantly drawn to the fact that he could have a state of the art solution that had been built by experts who have been in the business of tour operator software for more than a decade. "With Tourwriter I get the best of both worlds, a brand new product that is going to grow with us, but it's supported by a team that knows what it takes to build the best tour operator software," said Bill. 
Very quickly Bill and the Kizuna team knew the speed issues they had experienced with their former software were resolved, "It's fast. I don't know what you're doing, but when I search for something in Tourwriter, it's right there instantly. I love that about Tourwriter," said Bill. Tourwriter's speed and mobile responsiveness has allowed Bill to be more flexible with his working style, he explained, "I actually upgraded my own personal computing to match the mobile fast speed of Tourwriter. So I went out and I got the new iPad Pro and I can just touch and click my way through everything. It's been so smooth."
Tourwriter's speed hasn't just eliminated Kizuna's slow loading frustrations, it is also allowing their travel designers to produce their world-class itineraries faster than they can believe. Bill explained, "Recently with a new staff member I decided I wanted to show her how fast we could create itineraries with Tourwriter. In 20 minutes I filled out an entire itinerary, all while she was on a phone call," her response was simply, 'holy cow!'.
When designing Tourwriter, the team knew they wanted to create a software that would make the travel design process more enjoyable, while also allowing users to send their customers breathtaking itineraries. These two things have been life changing for Bill and his team. "Tourwriter is very visual. I can pull up an itinerary and I can actually see everything at a glance. Other travel software solutions are so data heavy, but with Tourwriter everything is so modular. I can easily add and remove activities. It's so simple and stress free," exclaimed Bill.
Working both directly with travellers and with agents, the Kizuna team have found Tourwriter's sleek, image rich itineraries are helping them win more business in both the B2B and B2C spaces. "I've received a lot of compliments about the layout of Tourwriter. People are like 'this is gorgeous, I love it!'" said Bill. Interestingly, Tourwriter's itinerary design is also proving to be a popular value-add for travellers, Bill explained, "People are asking to keep their itinerary proposal as a momento of their trip. It's so beautiful that they want to look back on it and share it with their friends and family." 
As the founder of a young travel business that is growing rapidly, Bill is quickly discovering the importance of scalability and good process management. To his delight, Tourwriter has been more than an itinerary builder for his team, it's proven to be a valuable asset that he can rely on as Kizuna continues to grow. "I've just added another person to my team and I think that's going to be it for the foreseeable future. I would rather see how much we can get out of our team and Tourwriter, than just keep throwing bodies at the work," explained Bill.
As a business owner, Bill quickly recognised that itinerary builder software like Tourwriter can bring just as much value to his business as staff can. This revelation has helped Bill optimise his team and add maximum value to the Kizuna customer experience. "Rather than using people to do the basics I would rather let Tourwriter do that, and then we can find other ways to use our people to add value. Tourwriter doesn't get sick, it doesn't take holidays and it doesn't need employment insurance," said Bill. 
As well as launching a new travel business, Bill and his wife Mia have also just started their own journey into parenthood. Bill's new role has given him a new perspective on the importance of finding balance, "I don't want everything to be dependent on me. If I want to disappear for a few days, or if someone else left, obviously it's going to hurt, but it's not going to be detrimental. I want to create a system to make that manageable, and Tourwriter is making that possible," Bill explained. 
The entire team at Tourwriter are extremely honoured to be working with a tour operator that is so dedicated to their craft. We know the future is bright for this fabulous company; we are so thrilled to be a part of their special journey and to have Kizuna Travel as a Tourwriter customer.