Adapting your digital marketing strategy during COVID-19: A tour operator's guide to effective marketing without spending a cent
COVID-19 has wreaked havoc on the global tourism industry and for many countries, it is not yet clear when travel will return. When cash flow is unstable and sales are infrequent, it's hard to know what course of action to take when marketing your business. 
This eBook is designed to help you reimagine your digital marketing strategy, while making the most of the free aspects of digital marketing. In the world of widespread internet use and ever-advancing technology, there's a lot that you can do online without spending a cent.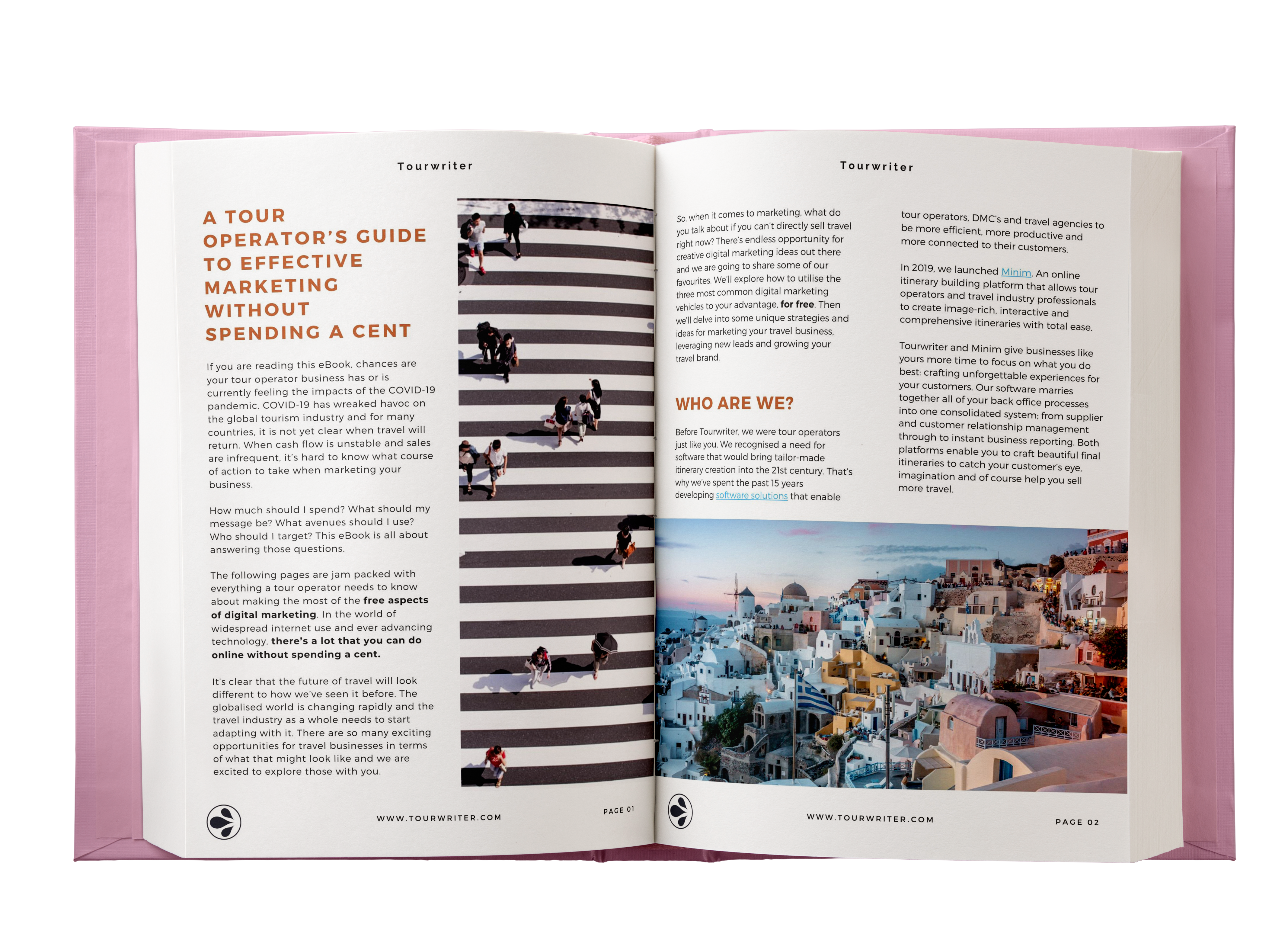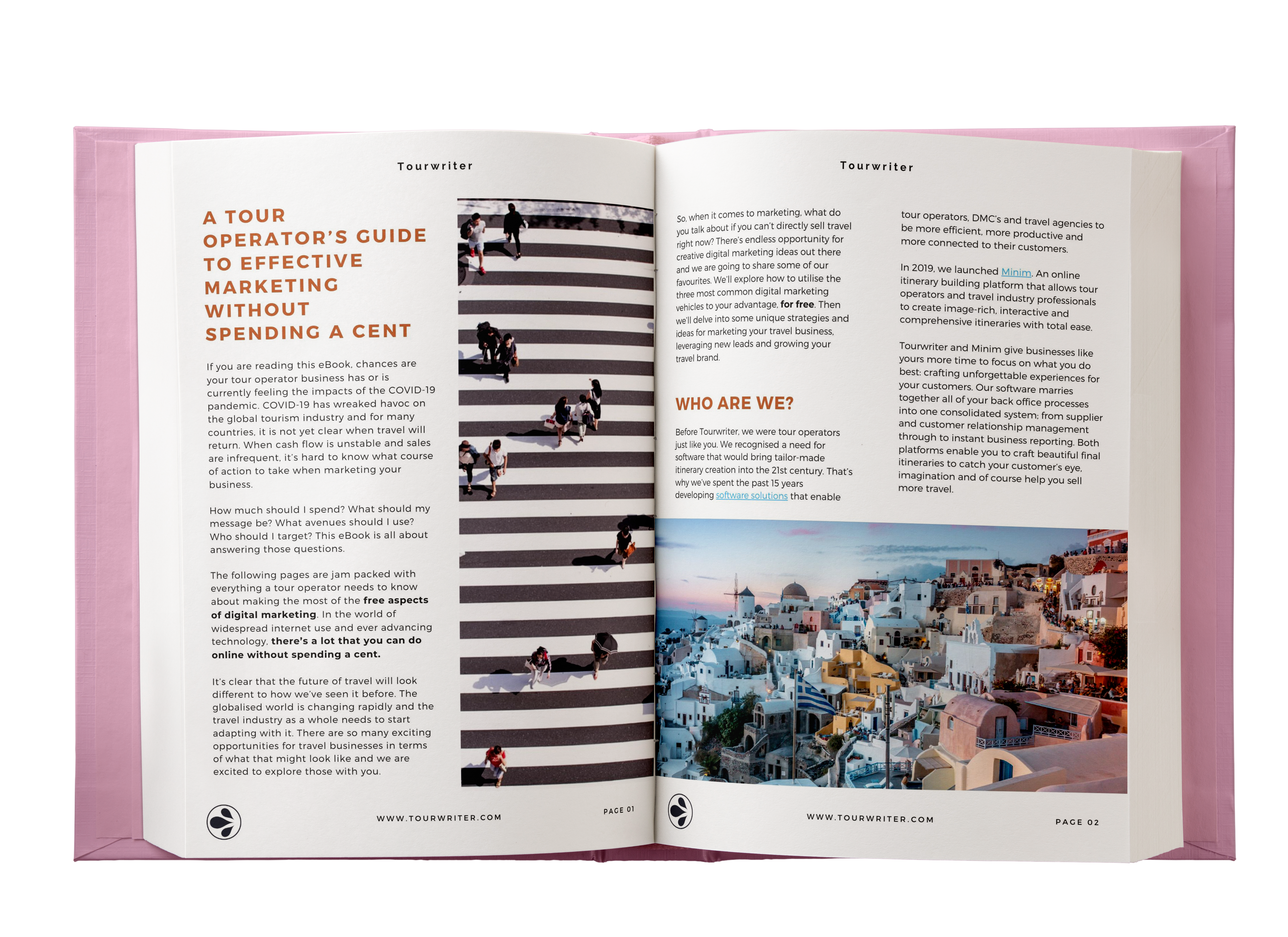 This eBook is filled with tips on:
Unique strategies and ideas for marketing your travel business;

What your marketing messages should be;
The best digital marketing avenues to use;
How to use the free aspects of digital marketing to leverage new leads and grow your travel brand;
A whole lot more