Your Guide to Building an Effective Travel Website
Designing a website from scratch or even just making slight changes, can be a stressful business. It's hard to know where to start, what you need or how to implement it. That's why we've decided to pool our knowledge and expertise to create this guide to building your travel website. 
In this free resource, we explore everything you need to ensure that your website is geared for success, capturing the attention of your prospective customers every single time. Complete with a handy checklist, this resource is short, sweet and simple but effective!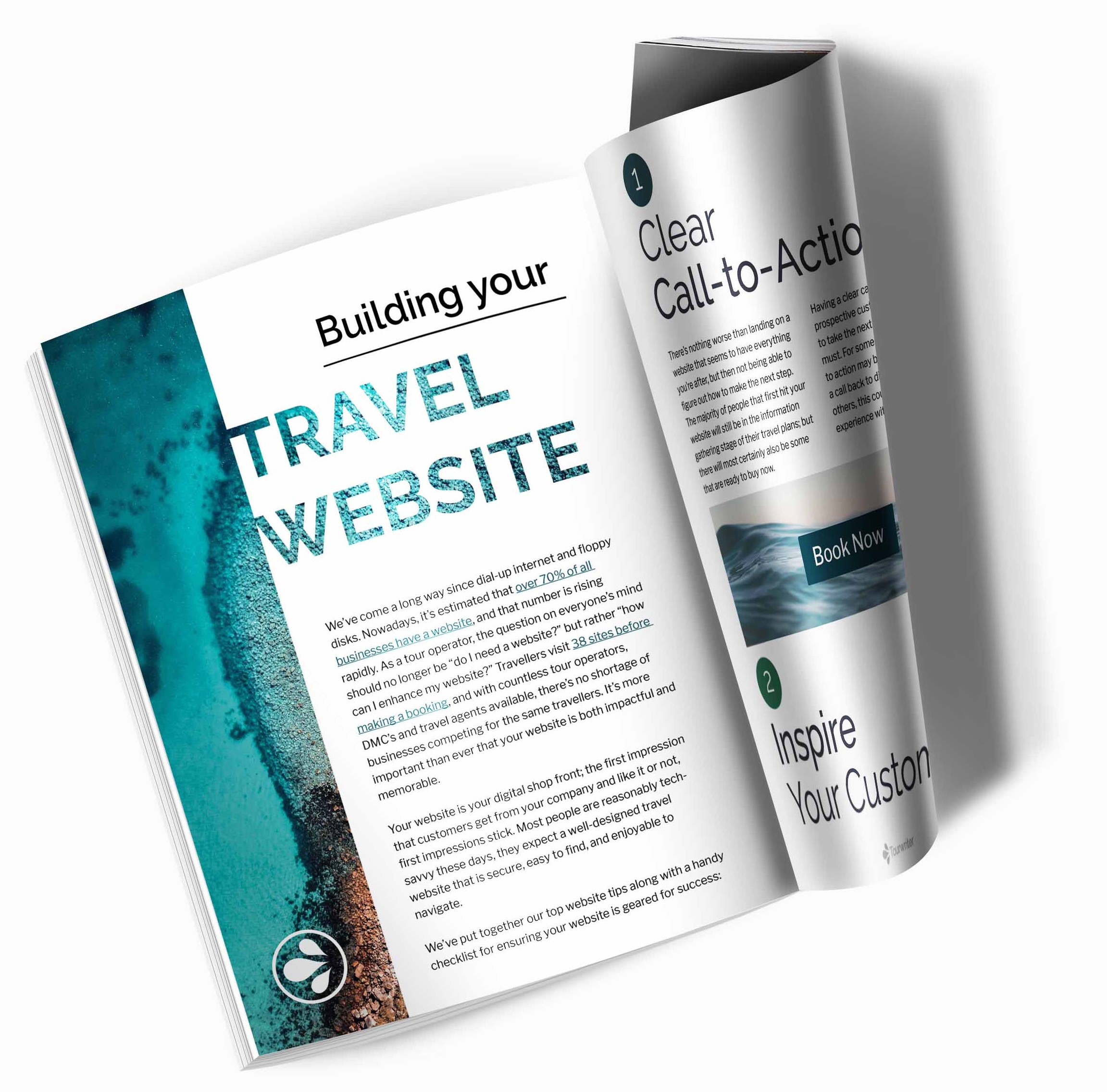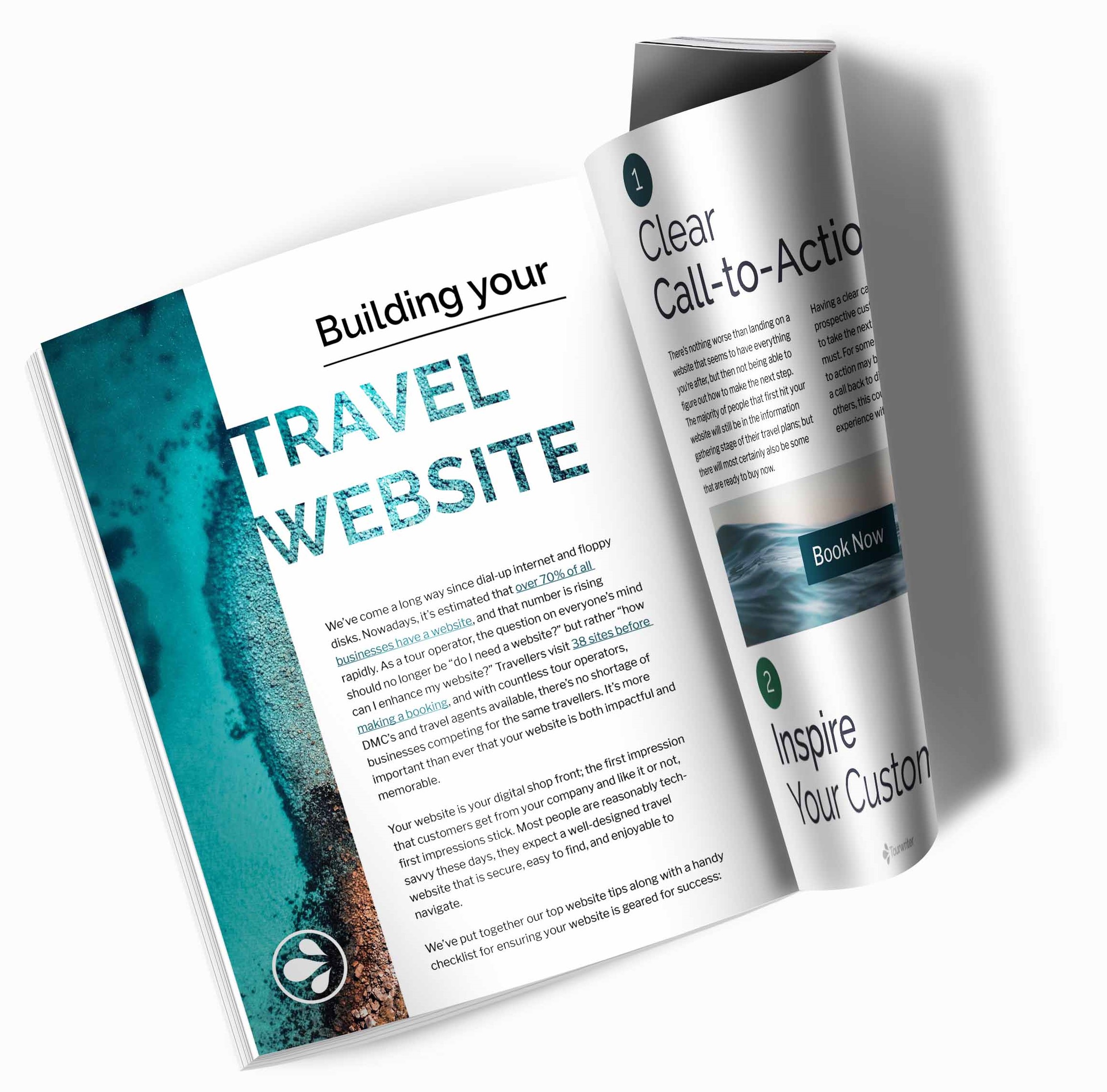 Download this eBook to: 
Learn how to get more customers engaging with your business online

Get ideas and inspiration for your website
Explore our handy checklist for must-haves you may not have thought about
And much, much more…