Why it's important for tour operators to have control over their content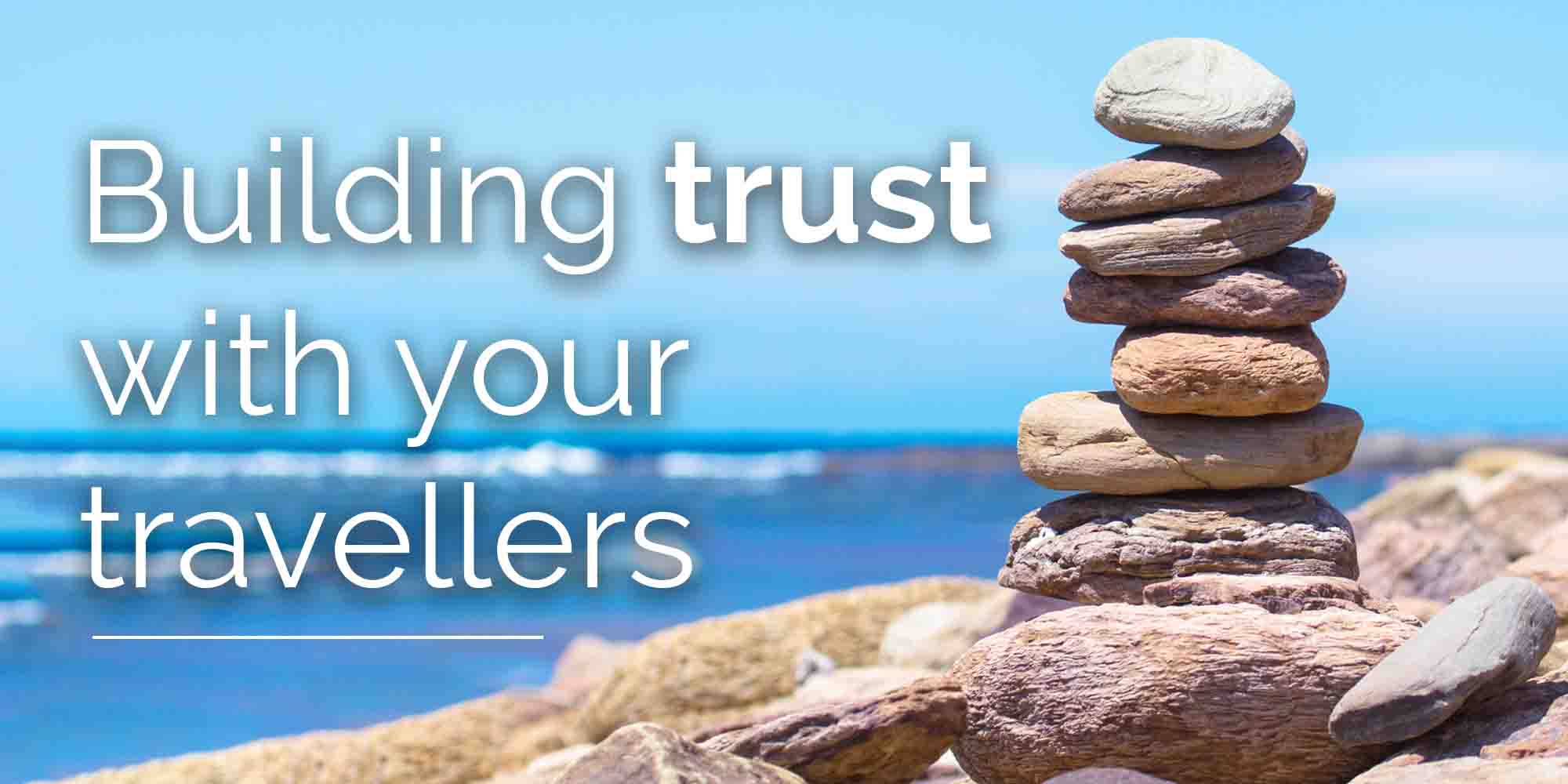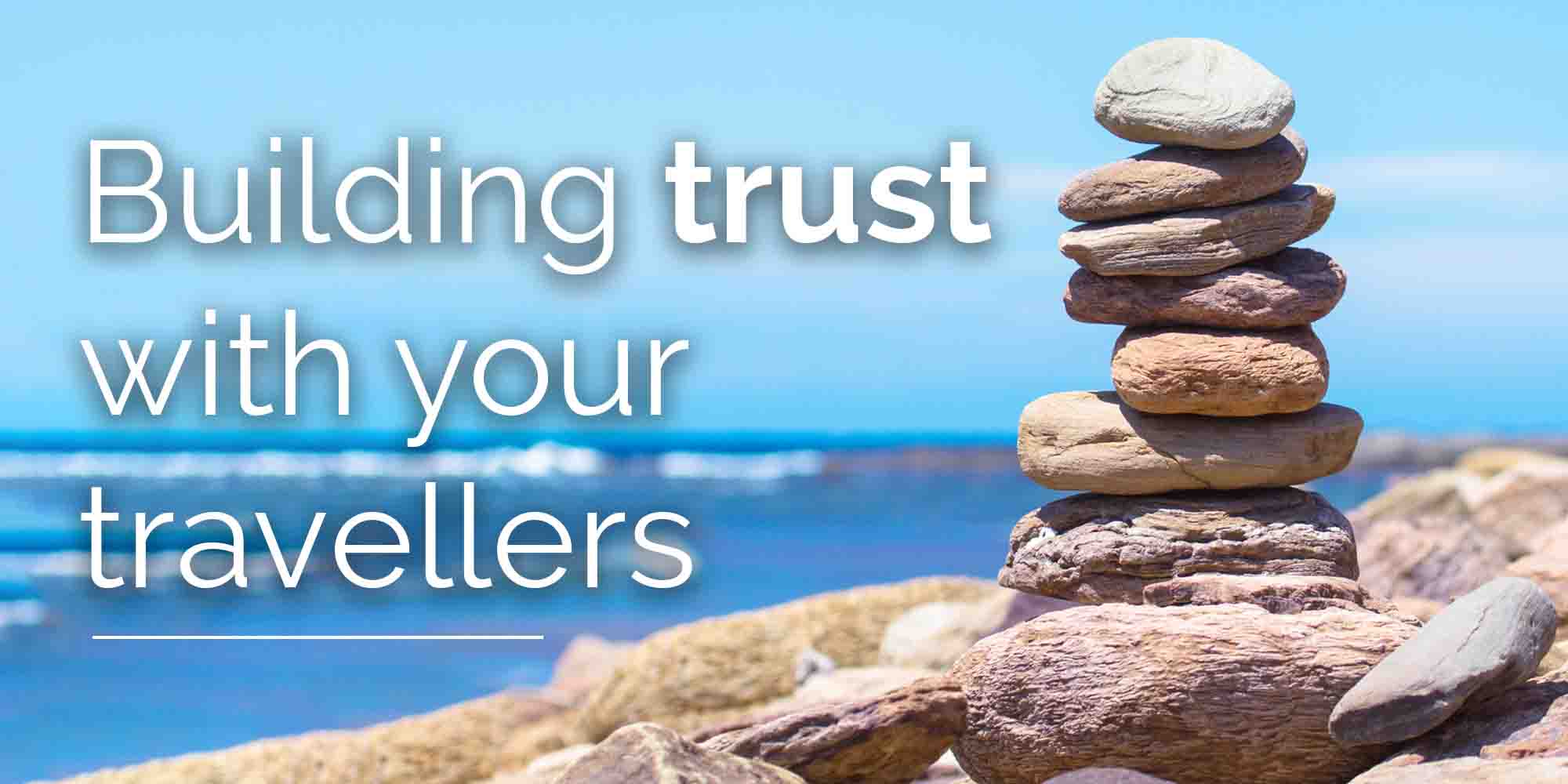 Travellers. Guests. Tourists. Customers. Whatever you call them, travellers are the lifeblood for all tourism businesses. These individuals can breathe success, motivation and zest into the work of tour operators, and are undoubtedly very hot commodities. Right from the get go, even before their search for holiday options begins, the decisions that travellers make and the impressions that they form are beyond powerful to the prosperity of a tourism business. Oftentimes, grand and outrageous stunts are pulled to try and attract the interest of travellers, while the basic building blocks of trust are overlooked. Although not as flashy, fundamentals such as content creation are influential in a traveller's decision making process and should not be taken for granted.
In our eyes, a higher level of trust will be forged with travellers when a tour operator has the utmost control over their content. As human beings, we navigate each day, and every interaction, with differing levels of trust – whether we are doing so consciously or unconsciously. For some, trust is easily built and only taken away in times of doubt, and for others, it has to be earnt. No different to the rest of society, trust is greatly interwoven into every element of the traveller journey and largely stems from the words and images that a tour operator is projecting out into the marketplace. From website, itinerary and social media content to print collateral and other marketing material, it all counts.
With only five letters, trust may seem like something that is brief and can be quickly bypassed, however it does in fact hold an immense amount of substance and weight. Referred to as "a reliance on someone's character, ability or strength to do something – to get a desired outcome" (Kvistgaard, 2017), if tour operators are wanting to boost their customer numbers and overall rating, then they should be aware of their perceived levels of trust in the minds of travellers and what they can do to improve this for the better.
It should be no surprise that building and maintaining trust with travellers is all the more important as the global industry navigates the effects of COVID-19. With countries and individuals battling a huge amount of internal uncertainty and fear over the pandemic, the last thing travellers want to do while on holiday is worry. It is safe to say that all tourists would rather switch off and have a break from the world's craziness on their travels. This is where trust-worthy, professional and impeccable tour operators will win over ones that have put no thought into their content, brand or customers. Putting in the hard yards to create outstanding content will be worth the time for tour operators in today's unstable landscape.

To kick off the conversation, let's first hone in on the importance of crafting good quality, original written content. Taking to the keyboard and summarising a product in a series of short, punchy blurbs that will resonate with an audience enough for them to engage further, can be paralyzing. And so too can the creation of company blogs (like this one!), itineraries, social media posts and product information. But the development of a brand voice that speaks to the purpose, vision and identity of a business is key to building that all important traveller trust from the minute they engage with the company. The hardest part is just getting started, but the subsequent brand boost is immensely valuable.
Rather than filling a website or itinerary with generic content that has been copied and pasted from various sources, we challenge all tour operators to inject their own voice, style and flavour into content. By identifying one person or a few individuals to maintain control over the content, a tour operator is able to establish consistent messaging and a conversational voice that echoes the audience's sentiments. The chosen wordsmith(s), whether it be the founder, a marketing team member or someone that is very close to the company, can handpick the language and tone that emanates the exact passion and feel of the product.
Writing content and perfecting a transparent brand voice is no easy task, but it will pay off in dividends down the line. In fact, 70% of customers believe that custom content shows a business is more willing to build a good relationship with them. Pair this with the thought that customers see greater long term viability and trustworthiness in businesses that are consistent in their brand communications, and having control over content should be a no brainer for tour operators.

We've all been there, we've all experienced it and it is certainly hard to fight … major travel envy! For many, an innocent scroll on social media or a few clicks on a website, and an awe-inspiring image can truly grab their attention and trigger all sorts of future plans and aspirations. Whether it be of stunning natural scenery or a thrill-seeking activity, a picture paints a thousand words and is a powerful resource for tour operators when it comes to making sales.
Increasing in popularity following the rise of Instagram, the art of showing not telling should be widely embraced and carefully controlled by the tour operator community. With people retaining 65% of product information three days later when paired with a photo, as opposed to 10% recall without an image, photos are the perfect way for tour operators to extend brand recognition and communicate realistic product expectations.
It can be all too easy to clutter a website with overused, outdated free stock images, and while we are certainly advocates for using such resources, there is a time and a place. Hopefully not needing too much explaining, the use of stock images to portray what a tourism activity or product will be like, is not helpful to building high levels of trust with the traveller market. Travellers want to be dazzled by real photos, visualise themselves there and accurately match their expectations with reality. Stock images can not only dull the uniqueness of a product but they can also assign the idea of 'mistaken identity' to a business, if images have been spotted on similar product websites. By controlling content, tour operators can stand out from the competition and offer a sense of legitimacy – everything that is done shows that the company lives and breathes their product.
By using a collection of primarily original photos on communications to travellers, there is very little chance of being seen as cliche or inauthentic. Original photos are true to the experience and the business itself. A big tick towards establishing traveller trust, the decision to control imagery also allows for a greater amount of consistency between graphics used. As mentioned early, an overall uniform look, feel and flow of communications can offer a sense of stability to a brand.

Taking ownership of all company generated content can be empowering for a tour operator. By assuming personal responsibility for the likes of social media content, businesses are able to direct the conversations that are being had with travellers and further showcase their trustworthiness. Whether it be as simple as a short response to a customer comment on Facebook, or a LinkedIn post supporting a fellow business, travellers are continuously assessing a business' openness and transparency across all platforms. Positively, the strength of collective content often implies that a business is an expert in their field.

We have talked a lot about websites and social media, and the importance of taking control of content on these platforms, but what's really going to sell a product to a traveller is a beautiful, inspirational itinerary. All of these ideas of choosing striking original imagery matched with unique text can be perfectly bundled into an attention grabbing itinerary that ticks all of the boxes for gaining traveller trust.
Starting out as tour operators ourselves, we are all too aware of the common challenge that plagues businesses when it comes to itinerary creation: a lack of personalisation and control of content. Although this is the general word on the street, tour operators have now been given the flexibility to customise supplier content and photos on itineraries with the help of comprehensive itinerary builder software such as Tourwriter.
Where tour operators were once constricted by the inclusion of standardised content that was sometimes neither applicable or appropriate for a specific travellers, one of a kind itineraries can see them stand out in a crowded marketplace. Travellers in today's world are going to be wowed and trusting of companies that go the extra mile to cater to their needs and communicate this on an outstanding itinerary. Each traveller wants to feel valued, unique and like the itinerary was handpicked and crafted, just for them. The idea of trust will build naturally if a tour operator is willing to go the extra mile and show that they care.
A key takeaway from this blog should be that tour operators no longer need to rely on third party businesses to put together content for their itineraries, website, social media or other promotional material. It may take some time but a great investment in business content now, will see a lifetime investment in content that is unique and entirely theirs.