5 social media tips for tour operators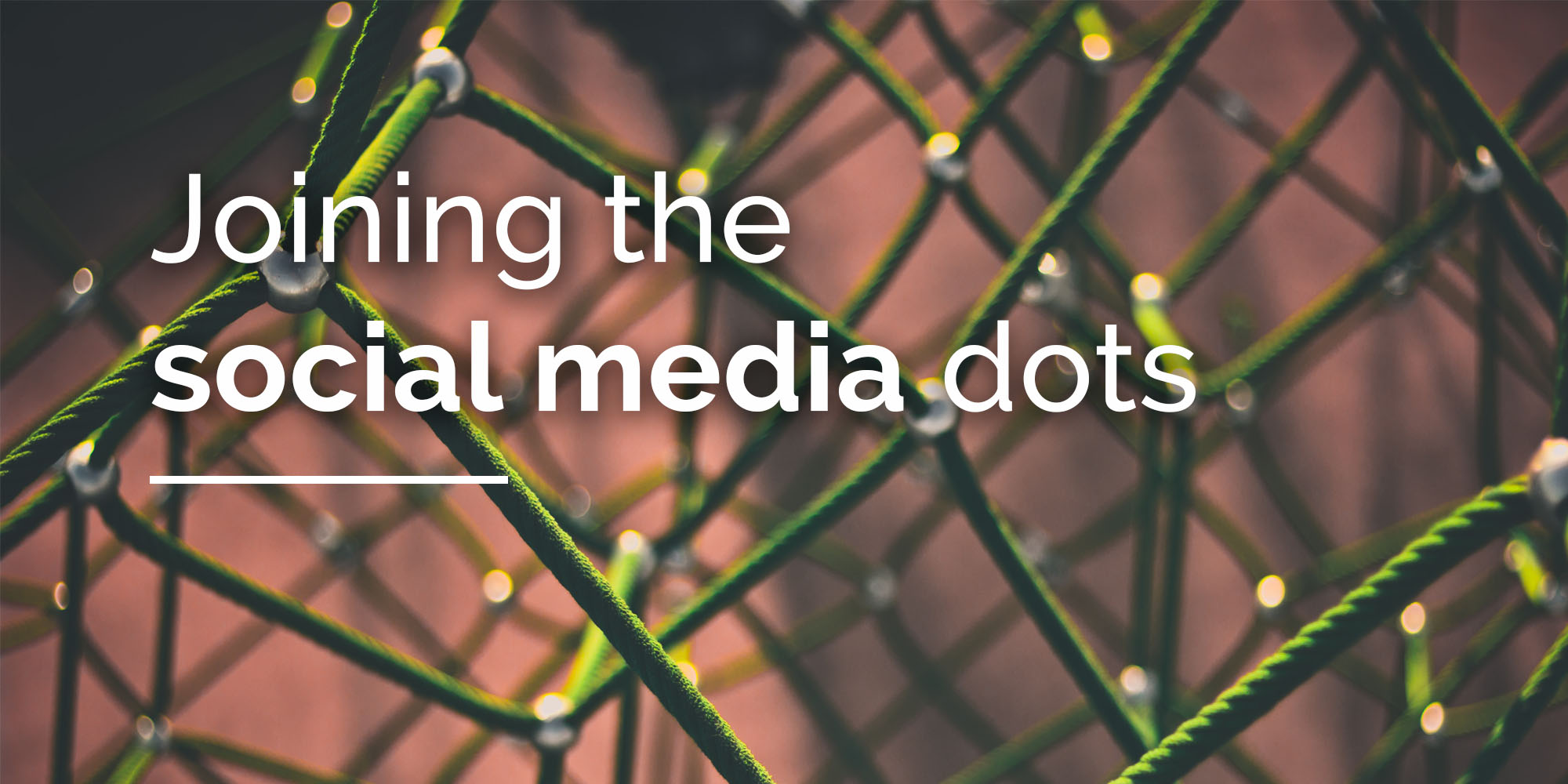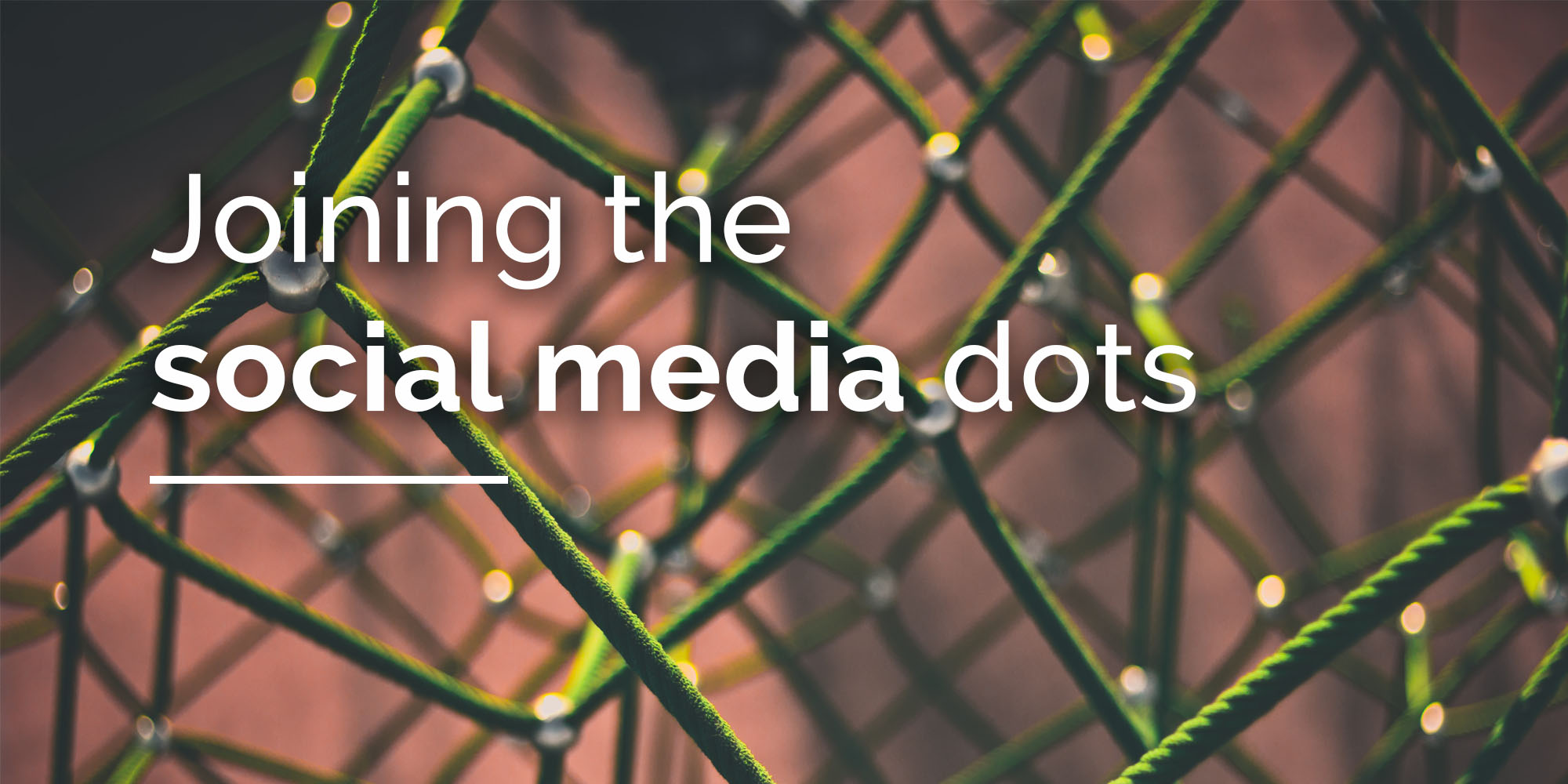 With 3.8 billion people worldwide using social media, there is no doubt that having an online presence is key to gaining brand awareness, recognition and following. Most businesses are appreciative of the need to be present on social media, stand out in the commotion of news feeds, posts, likes and comments; and cut through the noise across various social platforms. However, many are unknowingly overlooking a number of 'quick wins' that can boost digital engagement and present a smoother, more cohesive online experience for customers and prospective customers alike.
In this blog we're helping you to join the social media dots. Continue reading to discover five things you can implement today that will help enhance, connect and grow your travel brand on social media.

Joining the realm of social media needs to be a very conscious choice. Having a social media account is a bit like getting a house plant. You may not realise it when you first start out, but it's not something that will thrive and survive on its own – if you want it to grow, you are going to have to send some care and nurture its way.
Like when choosing a plant baby, it is vital to match your personal style, environment and conditions to a social media platform. When deciding what social channel is best, consider your product and what would best suit your offering and target audience. Are your customers professionals that are more likely to be on LinkedIn, or are they millennials that prefer to browse Instagram? Would image rich or more text heavy content best sell your product? Scanning tour operators' websites it is obvious that many feel that they need to sign up to every social channel, rather than picking one or two that are the best fit for their product and target market.
Being realistic about your availability is also important; you are far better off selecting a single social media platform that you can comfortably manage, than spreading yourself thin across five separate profiles. Not only will your stress levels feel better for it, but your quality of content and brand voice will undoubtedly improve as a result too.
This decision is the first dot in a chain of many that work together to complete your business' social media presence. Be careful not to lose the opportunity to consider your social direction, and remember, it's all in your control.
Linking in with this is the need to update content and post engaging content on a regular basis. With social media being used by 43% of all internet users to research products/experiences that they want to buy, maintaining an active online presence cannot be underestimated. There is nothing worse in a consumer's eyes than searching for a company online and finding an empty shell of a social account that has been seriously lacking love.
Ultimately, a gap in content for an extended period of time, or a completely unused social media account, will negatively impact the brand messages you are sending to potential, current and past customers. At the least, it's confusing to encounter, and at worst, it will leave visitors thinking you are no longer in business – potentially losing a prospective customer before you've even had an opportunity to talk to them.
If you've tested the waters on one particular platform and it didn't feel quite right, perhaps a conversation needs to be had about the pros and cons of deleting versus retaining the account – will keeping an inactive account help or hinder your online presence?

Joining the social media dots for consumers is all about making their interactions with a brand online easier and more cohesive. Often neglected is the importance of publishing the same version of your company logo on all social channels. Not only does this visually imprint your branding in the mind of the consumer but it also allows them to effortlessly find your company no matter where they are on the web.
If you do a quick search of different brands and their presence on social media, it is eye opening to note that many are oblivious to this – and are in fact losing brand power. This is especially important for companies that may share the same business or product name with others. The world of tourism online is already a noisy one, so don't make it any harder than it has to be for your future customers.

Slowly edging into all corners of our daily lives, social media has forever changed the way that consumers interact with businesses and make decisions. Today's demanding and knowledge hungry consumers often visit multiple online touchpoints, from your business website, social media platforms to online reviews, before forming an impression of your offering. This is especially true in recent times where the COVID-19 pandemic has meant digital interactions are replacing in-person communication, and a consumer's brand impression is built from much more than just a single website.
As consumers go on a journey of exploration online, it is the job of tour operators to guide them towards social platforms that are filled with juicy and engaging content. Consumers demand instantaneous access to information and will click their way through social channels, posts and websites in a matter of minutes. The challenge from a business perspective is to give them everything they want, and more, in a neatly packaged bundle.
The most simple and effective way to do this is by ensuring that these online touchpoints are all linked to one another. You would be surprised at how many tour operators have a website that doesn't offer any click through to social media accounts or vice versa – it truly is a massively missed opportunity! Whether it be a simple icon in the corner of your website or URL links back to other social accounts in profile bios, be sure to point consumers to all of these platforms. We are all looking for those all important, likes, comments and follows, and this is an easy way to steer customers in this direction.

Off the top of your head, can you remember where social links are located on your website, and what pages any mentions of them appear? Can you guarantee that these links are being redirected to the correct place? Even the best tour operators wear so many different hats at once, and it can be understandably hard to stay on top of smaller things that aren't at the forefront of mind everyday – such as social media links and activity.
While linking up your social media accounts encourages consumers to delve into your brand and product further, these need to be correct and up-to-date. Teasing online visitors with links that are inactive, going to the wrong place or not going anywhere at all, isn't a good look for you, and is a waste of time for them.
By allocating a small window of time each month to audit your website and social media, you can iron out any technical errors that are negatively impacting your customers' experiences. Yes, the word 'audit' invokes thoughts of accounting but don't be scared off! In this context, you just need to get clicking. Click every button, hyperlink and linked image on your website. While this workout won't burn many calories, it will certainly burn off any frustrations from your client base and ensure smooth visitor interactions.


Social media, digital marketing and all of the decisions that come with it, is certainly not straightforward. From our experiences, we have put together some resources that might help to further steer you in the right direction.
A tour operator's guide to building a powerful digital marketing strategy
How to integrate social media in with the rest of your digital marketing
The history of social media in the travel industry
How tour operators can use instagram to increase sales