WTM London 2015 – Top Tips and Review by Mark Debenham
World Travel Market (WTM) London is considered the leading global event for the travel industry. It provides a unique opportunity for the whole global travel trade (including travel software companies) to meet, network, negotiate and conduct business and this year Mark Debenham represented Tourwriter.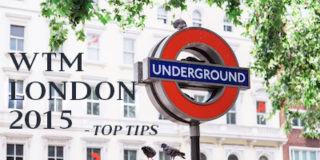 Almost 90% of our new clients are located in the Northern Hemisphere so we thought it about time we attended our first WTM London. Mark has attended many trade shows globally and has identified some top tips to any tour operators considering WTM London for the first time.
More than 50,000 senior travel industry professionals, government ministers, and international press, visit ExCeL – London every November to network, negotiate and discover the latest industry opinion and trends at WTM. The event, now in its 36th year, generates more than £2.5 billion of travel industry contracts.
£2.5 billion. Crikey.
That must mean it is big and the big travel brands and power players are represented. However small tour operator or DMC's can still benefit. There are thousands of buyers gathered in one place and WTM London is an incredible opportunity for small travel players to do some selling.
Yes, WTM London is Big
Spread out over 4 days (although the 4th day was public/students "giveaway day") the first 3 days were very busy and go by in a flash says Mark. Visitors (WTM buyers club/Trade etc) know where they are going and who they want to see, so if you aren't at your stand, make sure someone else is to take details of their visit. My guess is they won't return if you miss them.
Plan Ahead
No one likes to miss out but WTM London is huge. You can easily spend hours wasting time trying to find Exhibitor stands if you don't know where you're going and even more time if you don't have meetings scheduled. So one of Mark's key takeouts is to plan ahead. Part of this involves booking appointments ahead of time but just as importantly use the online map provided and plan your movements. The event is laid out by country/region and color-coded and although it's not always obvious the colors do help.
Appointments
People are queuing early and started pouring in from 10 am on day 1. Mark said "It was like sales day at Harrods" which I have never experienced so I will have to believe him on that one. The first 2 days are extremely busy with day 3 only marginally quieter.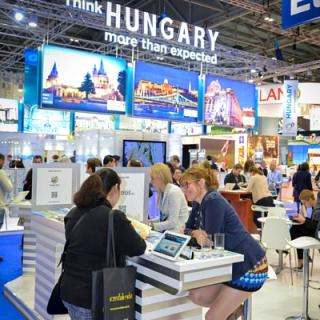 Pre-arranged appointments are king, especially if you are trying to meet with other exhibitors. Prepare for them to be moved, canceled, and double booked, this can be painful especially if you just walked 15 mins over to their stand…never leave empty handed and never fail to leave anything.
WTM buyers club attendees and Trade visitors are hard to target at the event, to ensure plenty of appointments are made. Also hard to reach if they are no-shows.
The pre-appointments worked well to meet our existing clients and our targeted list of prospects made it easy to focus on who we wanted to see. Ultimately you can't see everyone and setting appointments allows you to prioritize and hopefully get the best Return on your WTM London investment.
Initially Mark spread meetings across the 3 days as he had heard day 1 and 2 were busy, but actually, he should have booked as many appointments on day 1 as he could, then if they get moved he still had 3 days to rearrange.
At least half the stands were empty by day 4 as those not targeting the student market head home. So maybe no point to attend day 4 however the upside of fewer people means better conversations so check Day 4 availability and plan to meet contacts for longer.
Do I Need to Pay for a WTM Booth?
It depends on your market I guess but importantly match your space and presence relevant to what you're selling and whom you're selling to. Unless you are spending a fortune on your space or are part of a larger organization or Tourism board you will get lost in the crowd so think about how you want to be noticed. Are you relying on "walk-ups" are you giving things away…
We need to be honest here, our budget was very slim for our first attendance at WTM London. As an ETOA member, we were invited to share their space which gave us great value for money and a place to call home for the 4 days. Our booth didn't stand out at all and this did put more emphasis on pre-scheduled appointments.
The team from ETOA helped by providing introductions for Mark if they could and ensuring cards were collected as Mark attended appointments at other booths which proved invaluable. It was a squash and a squeeze at times in our shared space and Mark recommends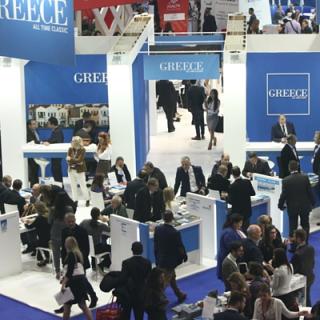 No, our booth didn't stand out but we were never going to compete visually with the budgets (and I'm talking 12-foot high giraffe and Captain America impersonators for starters) of some booths so we focused on building relationships.
Mark met as many people as possible, collected details and we are now working on following up with these contacts.
Use Your Connections
We also connected with our country and regional representatives from Tourism NZ. The team at Tourism NZ helped with contacts and set up
If you're looking to do business with other exhibitors, then pre-arranged appointments are the only way. Targeted and focused. If you don't then the event is too big, too busy and even when you get there it may not be the right person to talk to. The attendees have a good profile, showed good interest and were a continual flow across the 3 days.
Getting there was relatively easy (even with a 2-day strike from the DLR) overall tube and train worked well. There are plenty of hotels nearby but I heard some exhibitors booked as early as a year in advance.
In Conclusion
Mark said WTM London is a great show and an incredible opportunity to connect with existing clients and grow your business by meeting and making new business.
With good planning and tons of energy, even the smallest tour operator can benefit enormously. Don't expect contracts to be signed during the show
We are interested in partnering for a shared booth next year so let me know if you are interested.