Is New Travel Technology a Sign of Things to Come?
New travel technology is starting to alter how people approach a vacation, from both the front- and back-end. What's more, they're increasingly looking like a sign of things to come.
From the front-end, consumers can now check in for flights from a smartphone and even track their children over a course of a journey. From the back-end, new technologies are making it easier than ever to book overseas trips.
Let's take a look at how one new development from a major airline and new back-end travel software are starting to change the game.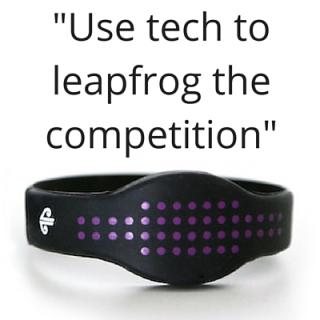 The Launch of Airband
Recently, Air New Zealand announced a new technology called the Airband, a relatively simple wrist strap that includes a chip to track where children are at each stage of an air journey.
This results in a tool that parents and guardians can use to see where children are if they're traveling alone.
"We know that having your child travel on their own can be a nervous time for both children and their guardians," Air New Zealand General Manager Customer Experience Carrie Hurihanganui said.
"While our staff has always taken great care of children traveling solo, we identified that there was an opportunity to enhance the experience for kids while at the same time giving caregivers further peace of mind and visibility of their journey."
Getting It Right from the Start
I think Airband is certainly a great step forward for air transit and really travel in a more general sense. Any technology that can make it easier to move around the world stress-free is only going to become more useful over the next few years as travel numbers climb even higher.
Where Next for Tourwriter?
As a tour operator, you are responsible for organizing complex travel arrangement and ensuring everything goes to plan. Technology should be playing an important role ensuring you do this profitably. With Tourwriter you can easily set up detailed itineraries that can be modified as and when required, and tailor make them to each customer in minutes.
As a software development company, we continue to work on new ideas and enhancements to Tourwriter. As consumers continue to embrace mobile devices and consume mobile content our focus is on mobile development. The ability for Tourwriter clients to produce online itineraries or Mobile App whilst quickly and easily managing their back office administration is our focus for 2016 so look forward to seeing this roll out soon.
Powerful software is a step forward that goes hand in hand with products like Airband – they're both technologies that help to make the entire process smoother for travelers. With further advancements, travel is only going to get easier.