Ireland Luxury Travel



Meet Ireland Luxury Travel
Ireland Luxury Travel is a boutique tour operator that specialises in creating tailor-made tours throughout Ireland. Founded in 2016 by husband and wife duo, Naomi and John Sheehy, Ireland Luxury Tours was created to help travellers experience luxury Ireland through tours crafted by locals who know the Irish counties like the back of their hand. "Experiential travel and a real connection to the country and the people is what should be expected from your Ireland travel experience," Ireland Luxury Travel explain on their website.
Ireland Luxury Travel was inspired by a love for the wild coastline of Ireland, and Naomi's drive to make her dream a reality; A feat which many dream of, but few manage to do. After building herself a career in Property Law, Naomi took the plunge and left her corporate job to follow her passion.
The move to tourism was a natural one for Naomi, having spent her early years in the travel industry when her family opened a heritage centre in a restored 13th-century castle. The change in career also gave Naomi the perfect opportunity to invest more of her time in continuing to explore the beautiful Irish countryside and build on her already substantial specialist knowledge.  
Naomi's career move into tourism began when she was employed by another Irish tour operator. It was here where she began to refine her itinerary building expertise. By 2016, Ireland Luxury Travel was born.


An eye for detail really sets this tour operator apart. The entire customer journey is personalised, from the moment you hit their website their tours are categorised in a way which allows travellers to be inspired by the different cultural, culinary, natural, and historical experiences they can have while touring Ireland. Naomi and her team are clearly passionate about showcasing and celebrating the unexpected treasures that Ireland has to offer.
The Ireland Luxury Travel unique touch is echoed in customer reviews, where the tours they create have been described as 'unforgettable' 'life-changing' and 'monumental'. "What makes Ireland Luxury Travel truly special is that they back up their professionalism with a personal touch. They are there for you from the first call to the return flight," explained one delighted customer.
As well as designing tailor-made itineraries for leisure travellers, Ireland Luxury Travel also offer incentive tours, destination conferences, and luxury off sites. With a particular knack for boutique conferences, it seems as though there's nothing that owners Naomi and John can't do. "There are some truly picturesque places in Ireland that are so inspiring. We're fortunate enough to be in the position to be able to share them with businesses wanting to add some magic to their events," said Naomi.

Their Tourwriter story
As fate would have it, the company Naomi first joined after leaving her Law career had chosen Tourwriter as their tour operator software of choice. Naomi quickly gained extensive experience using Tourwriter to automate and manage itinerary creation.
When it came time for her to bring Ireland Luxury Travel to life, she was adamant that she would bring Tourwriter into her new business from day one. "I loved using Tourwriter in my previous company. I got to see first hand just how much impact it had on the efficiency of the team," explained Naomi. "When setting up Ireland Luxury Travel we knew straight away that tour operator software was a worthwhile investment," she continued.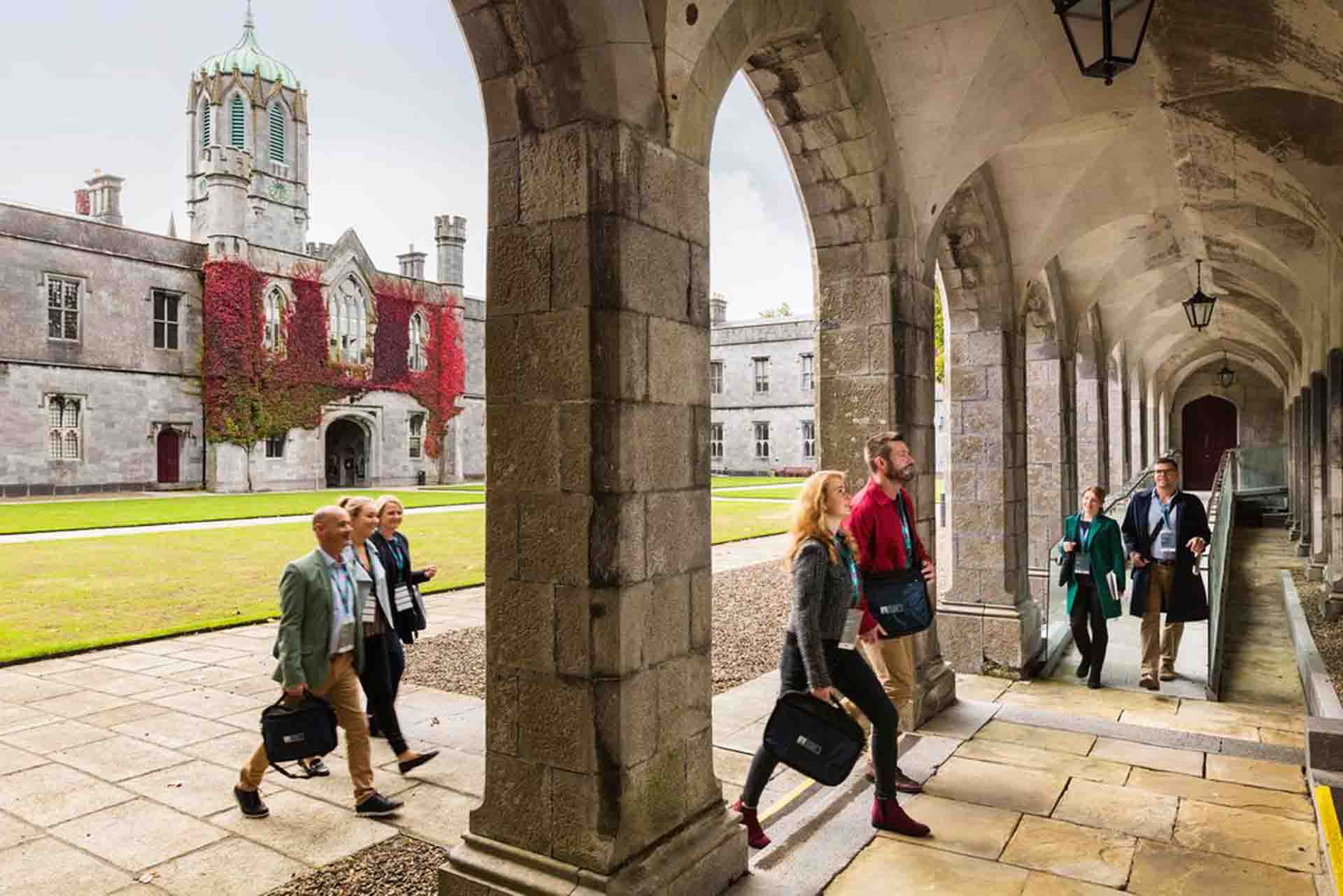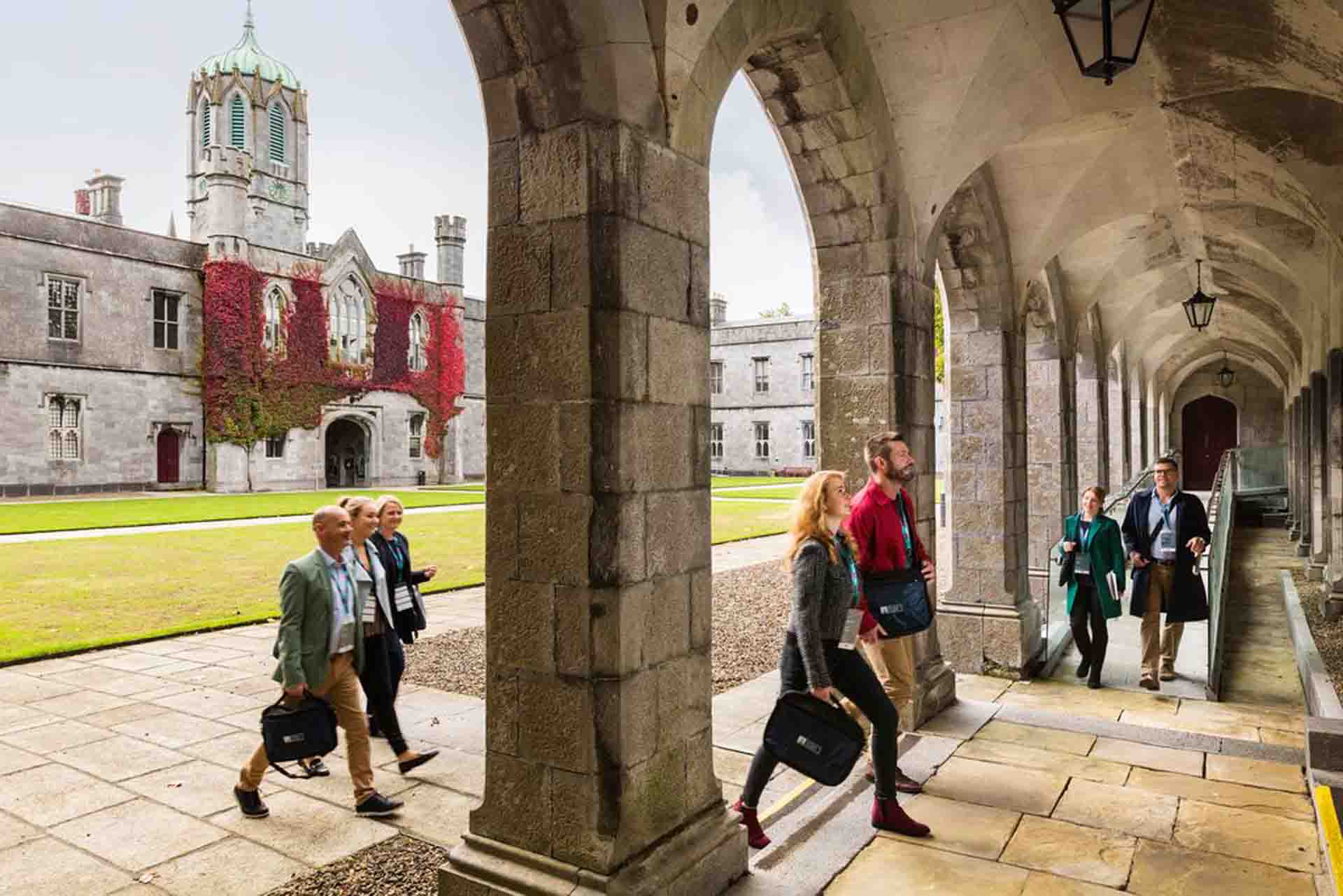 Naomi and John knew that they wanted to offer their future customers both packaged tours, and fully customisable ones. They needed tour operator software that would be both flexible and simple to use when switching between their different offerings. "I had researched other products and found that Tourwriter had exactly what I needed for the type of tours we wanted to design," explained Naomi.
For Naomi and John, the decision to invest in tour operator software went beyond a desire for flexibility. Tourwriter has allowed them to deliver stunning proposals which they say have improved their sales conversions. Naomi explained, "Tourwriter allows us to create beautiful travel packs that our clients love. Unique, bespoke travel plans help us translate the trip proposal in an attractive and personal way that definitely increases sales."


As well as being able to deliver beautiful, image-rich itineraries, the Ireland Luxury Travel team have found that even Tourwriter's smaller features have been instrumental in allowing them to craft itineraries that exhibit the specialty, luxury brand that they are known for. "My favourite features are the notes and meeting points facilities. They are simple but very effective in creating unique itineraries for our clients," said Naomi.
Ireland Luxury Travel is loved by so many because of owners John and Naomi's warm and personal approach to running their business – they value people who go the extra mile because that's exactly what they do for their customers. For the Tourwriter team, the similarities couldn't be stronger; it was a mutual appreciation for personalised service that paved way for a fabulous partnership. Naomi explained, "From the beginning, Tourwriter was there to help us with any queries regarding customer trends, system procedures and policy recommendations," she added, "They have an insight into the entire travel business that was invaluable to us when we were developing our product." 
Sadly due to the effects of COVID-19, Ireland Luxury Travel is no longer a Tourwriter customer. As a proud supporter of their business, we continue to share their story and hope to welcome them back to the Tourwriter community in the future.